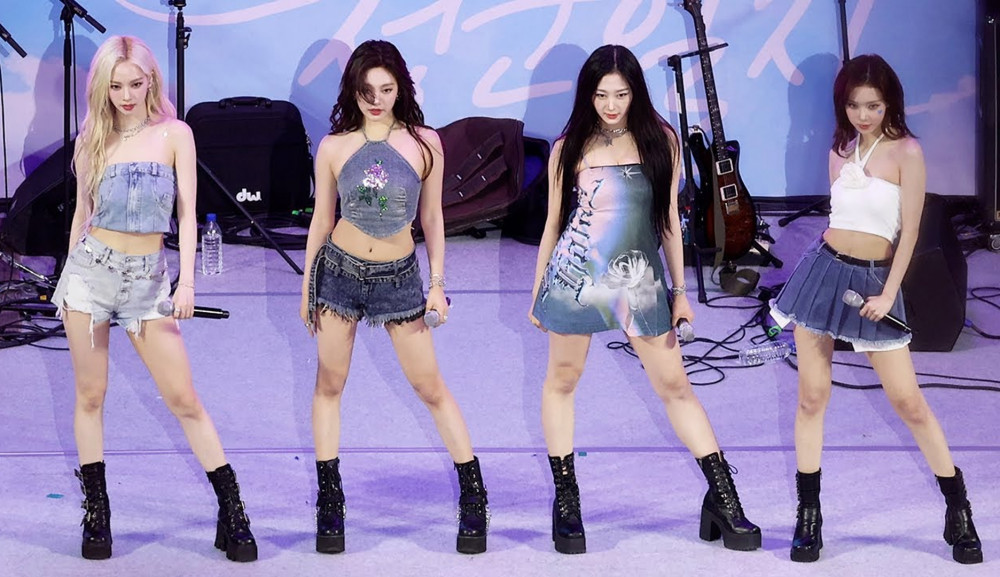 Performing at college festivals is one of the many events idols get invited to. These college festivals are another opportunity for fans to show their unwavering support for these artists by cheering and singing along with their songs during the performance.
Recently, aespa garnered much attention as they were invited to perform at Yonsei University and took to the stage with their exceptional visuals. However, netizens were astonished to find a stark difference in the cheers that the crowd gave to the members.
After SM Entertainment posted clips of aespa at the 'Yonsei Akaraka festival' on social media, many netizens noticed that there were overwhelming cheers and adorations directed toward Karina compared to the other members.
The crowd gave a big shout and cheer to Karina after she finished speaking but remained quiet when the other members spoke. Notably, the crowd became silent when Giselle took the mic to speak.


K-netizens responded, "It's unavoidable that there is a difference in popularity in the members of the group but the crowd should have cheered on for Giselle," "Karina is just so popular," "Giselle has so much charm," "She's the best," "If I was Giselle, I wouldn't be able to hide by facial expression too," "The crowd is so rude," "These people don't recognize Giselle's charms," and "Giselle is my favorite."