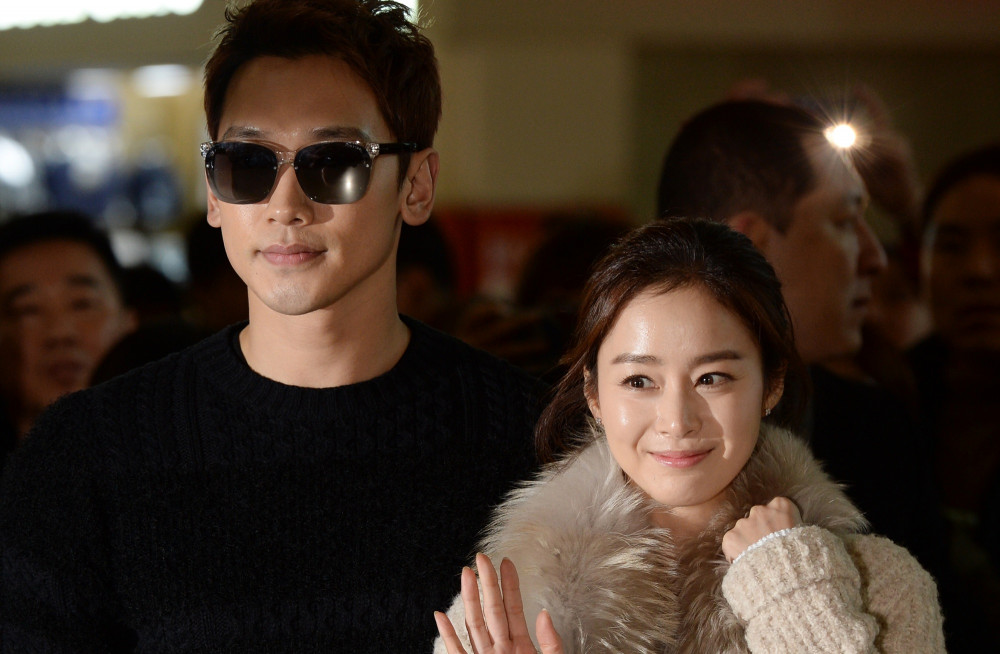 A commercial building purchased by Rain and Kim Tae Hee is reportedly still empty and without a buyer.
On community forums, netizens are discussing the media reports of the two celebrity couple's expensive building that has not been bringing any tenants or buyers. The couple bought the building in June of 2021 for about 92 billion KRW, then they put it back out in the market for sale just one year later. According to legal reports, they asked for 140 billion KRW for the building.
Although Rain and Kim Tae Hee denied putting the building out in the market, additional reports later revealed that they allegedly took back their offers when buyers did not appear.
Real estate experts shared that a cost of 140 billion KRW is not a realistic cost for average buyers, despite the building being in one of the prime locations in Gangnam.
Currently, the building is empty without tenants on both 1st and 2nd floors.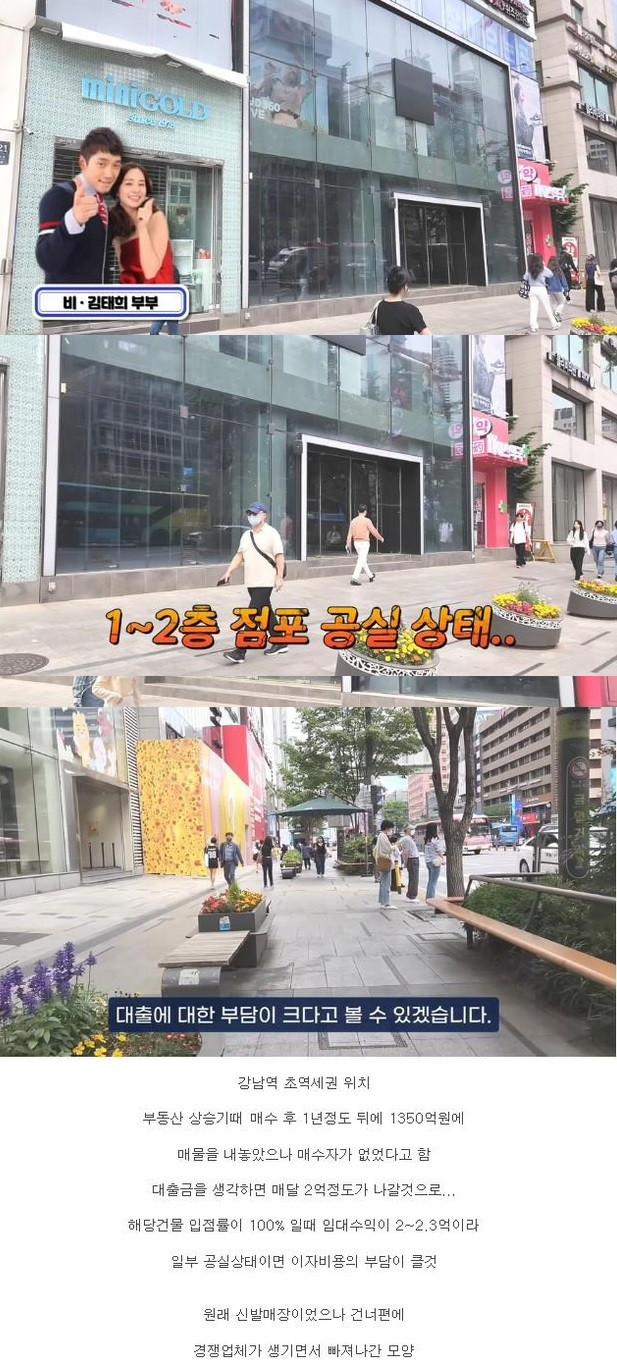 According to the netizens, the amount of expenses and monthly loan payments that the two are paying should be around 200 million KRW per month.

In the past, both Rain and Kim Tae Hee have bought and sold several buildings on their own, often re-selling the property a few years after their initial purchase.
Netizen reactions include:
"I just can't believe they decided to sell it after one year...lol their motives are so see-through"
"I don't like it"
"Now, whenever I just think about these two, the image of real estate comes to mind. Nothing more."
"Is this why she is suddenly starting to work now? Starring in a new role? Gotta pay off those loans"
"Too much greed..."
"Haha"
"Well no wonder it's expensive, it's literally walking distance from the Gangnam Station"
"I think the maintenance fees would be tremendous"
"140 billion?!"
"It did feel strange to see her back on-screen again..."
"Just lower your prices"