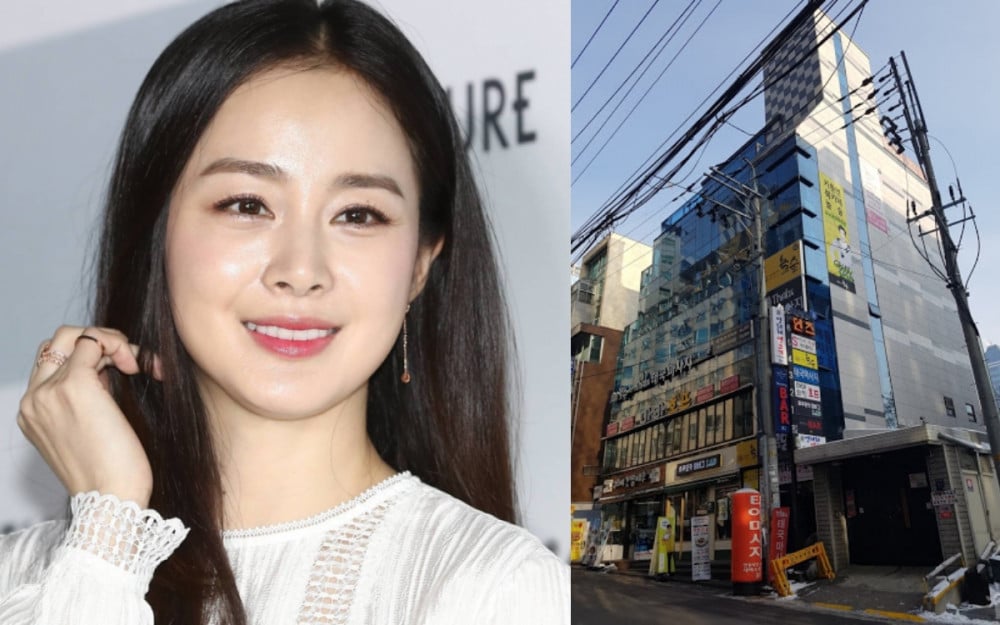 Actress Kim Tae Hee reportedly sold a commercial building she purchased seven years ago near Gangnam's Yeoksam-dong neighborhood, making 7.1 billion KRW (~$6.4 million USD) in capital gains.

According to media reports, the building was first purchased by the star in June 2014 for 13.2 billion KRW (~$11.8 million USD), and later sold on March 25 of this year for 20.3 billion KRW (~$18.2 million USD). Among the attractive features of the building is its close proximity to Gangnam Station, which is approximately a 2-3 minute walk away.

Kim Tae Hee is said to have been managing building profits by transferring ownership in December 2018 to a real estate leasing corporation she established after having originally purchased the building under her name.

Meanwhile, the actress and her husband Rain have both been active in real estate since well before their marriage, currently owning a number of other properties in Seoul's Hannam-dong and Cheongdam-dong neighborhoods that are valued at a total of 40 billion KRW (~$35.9 million USD). It is also reported that Rain's agency building is worth 30 billion KRW (~$26.9), and the couple's estimated wealth is around 80 billion KRW (~$71.7 million USD).