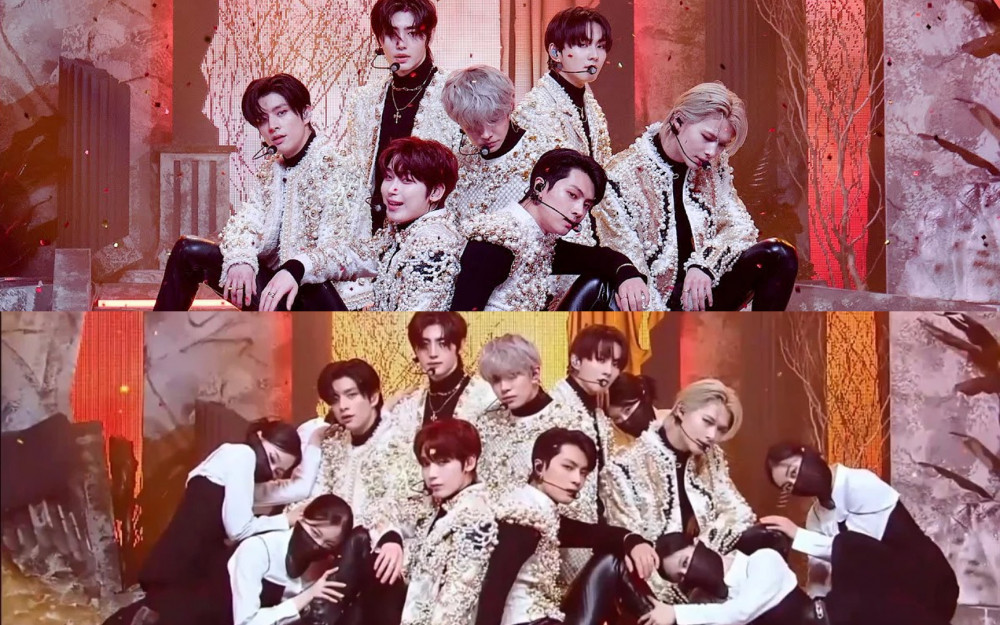 ENHYPEN made a comeback recently with their new music, "Bite Me," from their 4th mini-album, 'DARK BLOOD.'

The boy group has been captivating fans with their latest comeback but recently caught the attention of their fans. Unfortunately, it hasn't been a positive one. Two days ago, ENHYPEN gave a glimpse of the live stage choreography of "Bite Me" through a teaser for the group's upcoming performance video for the popular dance content channel STUDIO CHOOM.



Soon afterward, fans took issue with the "Bite Me" choreography for the interactive components with female dancers, finding multiple parts "suggestive," and decided to engage in mass protests against the group's agency, BeLift Lab.
Then on May 25, fans noticed that there were two distinct ending photos for ENHYPEN's performance on Mnet's 'MCountdown' and realized that the show had taken a new ending photo after the fans left the studio.
One fan shared, "I was wondering why I didn't see this (ending photo). Now that I think of it when I was at the pre-recording, they made all the back dancers leave and only the 7 members took the ending photo. Then when the fans left the studio, they took another ending photo. I was wondering why they were kicking the fans out in such haste at the pre-recording."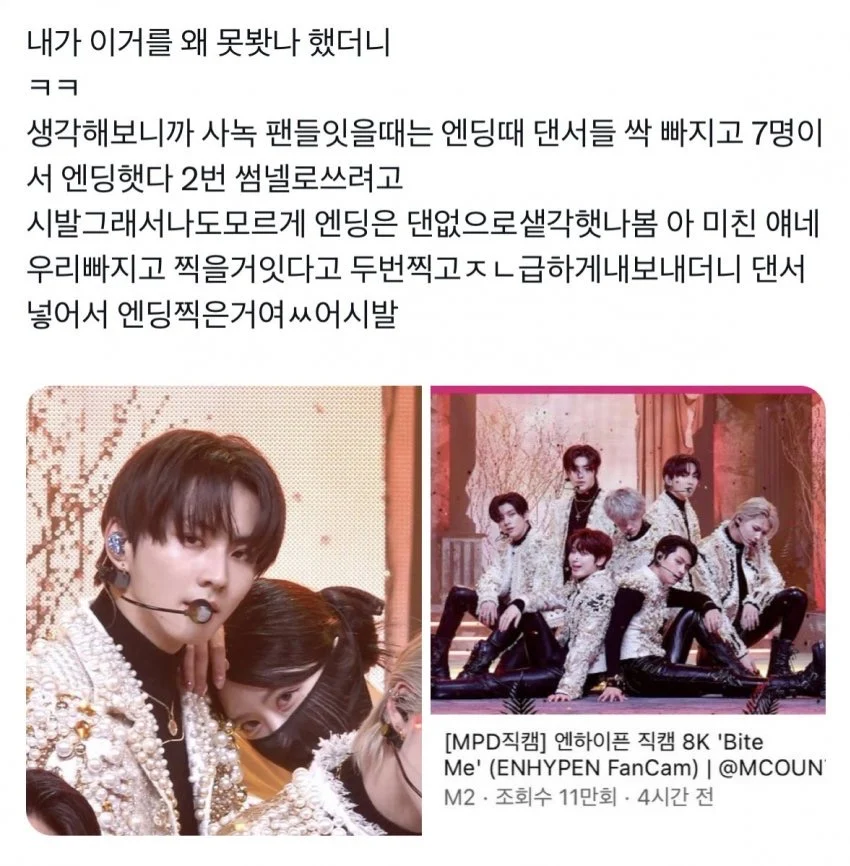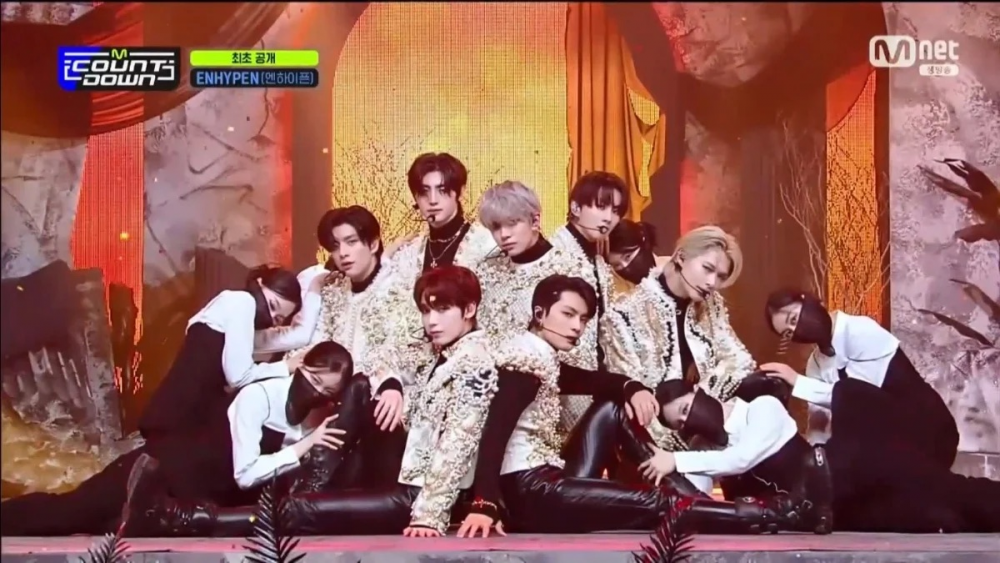 The fan who created the online community post claimed that fans were asked to leave the studio so that the music program can film another ending shot without the fans who were there. This seems to be in response to fans being dissatisfied with the physical contact the members have with the female dancers.
After seeing the post, other netizens and fans joined the online community to share their two cents on this issue. They commented, "I really don't understand why they want to struggle with fans like that," "It's so funny how they asked all the fans to leave and then they re-filmed the ending with the female dancers," "I really don't get why the agency fights with fans like this," "They were basically tricking the fans at the music program pre-recording to make them think that the group filmed the ending without the female dancers. I mean, why are they doing this?" "They could have just filmed without the female dancers at the end," and "The agency is so weird."