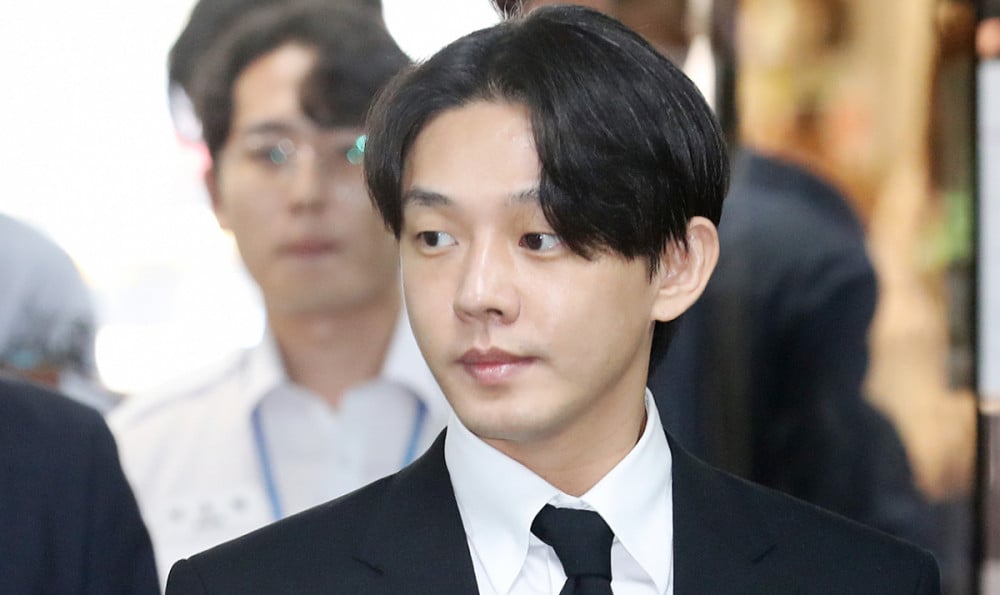 On the morning of May 24 KST, actor Yoo Ah In reported to the Seoul Central District Court in order to attend a suspect interrogation, meant to determine whether or not the court would grant the police's arrest warrant request.
During this interrogation, Yoo Ah In's side overturned previous claims of denial for the use of five different illegal drugs, and instead admitted to most of the charges. Previously, during two separate interrogations which took place on March 27 and May 16, Yoo Ah In denied that he abused drugs such as propofol, ketamine, and zolpidem, as they were prescribed for medical treatment purposes. He further went on to deny any use of cocaine, and argued that marijuana was offered to him by an acquaintance. Yoo Ah In's strong denial of many of his illegal drug use charges ultimately prompted the police to seek an arrest warrant, for fear that the suspect may attempt to destroy evidence.
However, after Yoo Ah In's most recent interrogation on the morning of May 24, the court announced that the police's arrest warrant request for Yoo Ah In has been denied, citing the following reasons: there is adequate evidence to indicate the suspect's wrongdoings, the suspect is reflecting on his actions after using the illegal drug marijuana, the suspect has admitted to the validity of most charges, the suspect resides in one place of residence and has no prior offenses for a similar crime, etc.
After receiving the news from the court, Yoo Ah In commented through his legal representative, "I respect the court's decision and also express my deep gratitude. I will approach the remainder of these processes diligently and do my best."