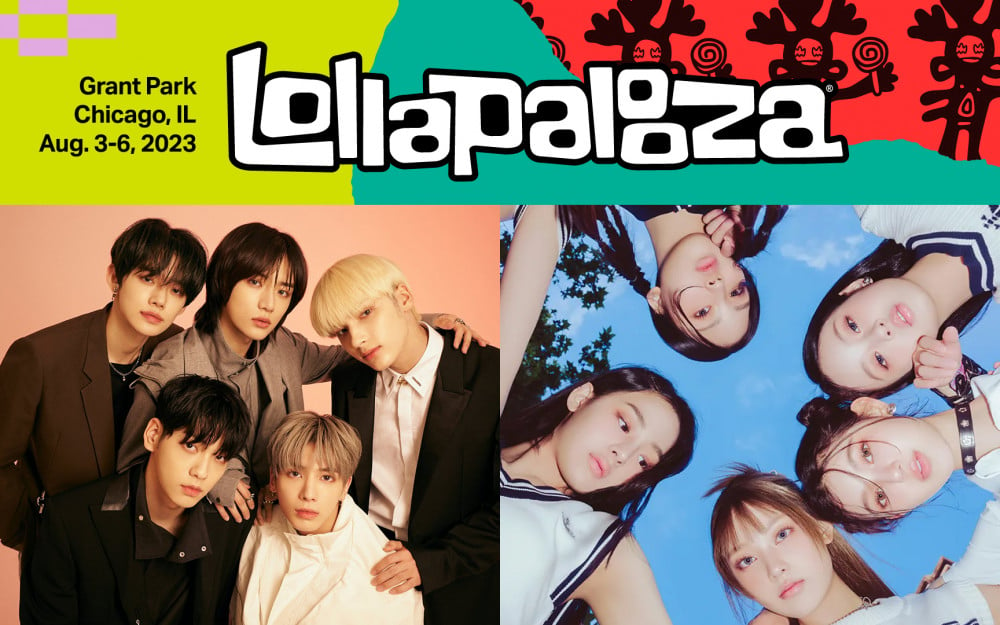 K-pop fans worldwide were thrilled to hear that TXT will be headlining the 2023 Lollapalooza, and NewJeans will become the first female K-pop act to perform at one of the major music festivals in North America.
The South Korean boy band, also known as Tomorrow X Together, has quickly become one of the hottest acts in the K-pop scene, thanks to their catchy tunes, stunning visuals, and impressive dance moves. Their performance at Lollapalooza will undoubtedly showcase all of these talents and more, as they take on the festival's main stage as a headliner in front of thousands of fans.

But the excitement doesn't stop there. NewJeans, another rising star in the Korean music industry, will be joining the lineup as the first female K-pop act to perform at Lollapalooza. The group, known as the powerful monster rookie of the 4th generation idol groups, has been making waves with their popular hit songs, unique innocent concept, and captivating performances.

For both TXT and NewJeans, the opportunity to perform at Lollapalooza is a major milestone in their careers and a testament to the growing global appeal of K-pop.