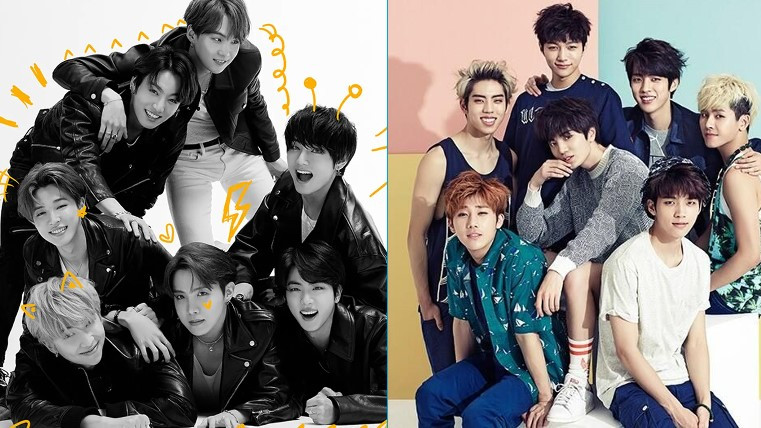 [OP-ED: This post reflects the opinions of the author and not necessarily those of allkpop.]

The varying number of members in K-pop groups can be a shock to those new to the K-pop scene. Ever since the beginning of K-Pop many groups, on average, had about four to five members. An early example of this is Fin.K.L and H.O.T, who debuted with four and five members, respectively. In the past, K-pop groups rarely had more than five members, but this is no longer the norm.

In the past, K-pop groups rarely had more than five members, but this is no longer the norm. As the years go on, the number of members that are put into a single group has continued to increase. After the first generation of idols made their debut, the second-generation idols rapidly increased the number of members in a group, especially when it was announced that SM Entertainment would debut a nine-member group (Girls' Generation) and a twelve-member group (Super Junior)! At the time, these were outliers as it was still the norm to have a group of four or five members, case in point: TVXQ and Wonder Girls.

As the third generation of idols came to be, more and more companies began to debut groups of six or seven members, such as INFINITE, BTS, and GOT7. Now that K-pop has reached the stage of debuting its fourth-generation idols, we see many more groups with so many members, but the real question becomes what is the ideal number for an idol group?

I believe seven members is the ideal size for K-pop groups. You get a nice mixture of talent, skill, and abilities while also providing idols a chance to shine in their own way without being overshadowed by having too many members. My two favorite groups, INFINITE and BTS, show how each member can have their own individual strengths while still forming a solid collective. Don't get me wrong, in some cases, the more, the merrier, but also, it feels unfair to members who are in large groups with so many members. Outside of K-pop, a great example of this is the Wu-Tang Clan. With 9 to 10 members, it was tough for each individual to get their shine, and they had internal issues because of this.
With so many members, it's not like you can have a 10-minute title track. How much does each member get to participate in the title track? There are some fans who complain that their favorite idol isn't getting an "equal distribution" on the songs. Do all members get an opportunity to shine on stage? How often are they able to showcase their vocals and dancing skills? So many of these idols put in so much blood, sweat, and tears to finally have the opportunity to stand on stage, only to find out that they've been grouped with ten other members with minimal stage time. Think about groups such as ZE:A, which had many members, but only a select few were well known to the public, such as Kwanghee, Dongjun, and Siwan. The same goes for Super Junior, one of the biggest K-Pop groups of the second generation. Many people can only recall members such as Heechul and Shindong, but only because they've frequently made appearances in many variety shows.

So, my fellow K-poppers, I would love to hear your thoughts. How many members are too many members, and what is the ideal number of members for an idol group?