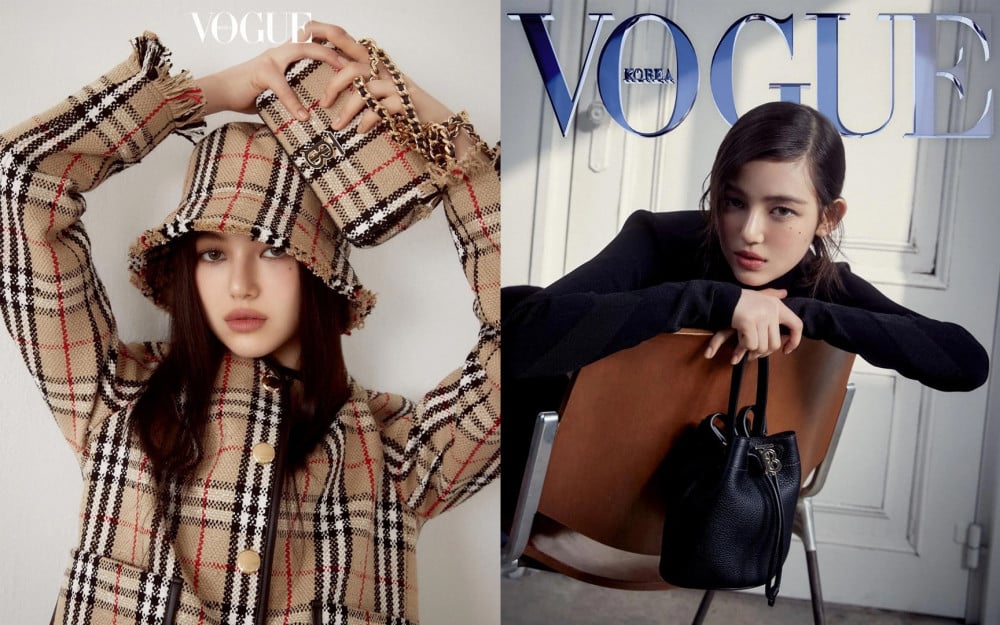 Rising star Danielle from the K-pop group NewJeans has graced the covers of 'Vogue Korea' in a stunning photoshoot for Burberry. The fashion-forward shoot showcases Danielle's natural beauty and effortless style, capturing the essence of Burberry's latest collection.
The photoshoot features Danielle in various Burberry pieces, including iconic trench coats, beautiful outfits with the iconic Burberry print, and statement bags. The shoot is a testament to Danielle's versatility and ability to pull off any look with ease.
NewJeans has been making waves as the power rookie group of the 4th generation idols in the K-pop industry, with their unique style and blend of popular music. All the members have been selected to represent various luxury brands already. Danielle, in particular, has been gaining attention for her distinctive style and trendsetting looks, making her the perfect fit for Burberry.