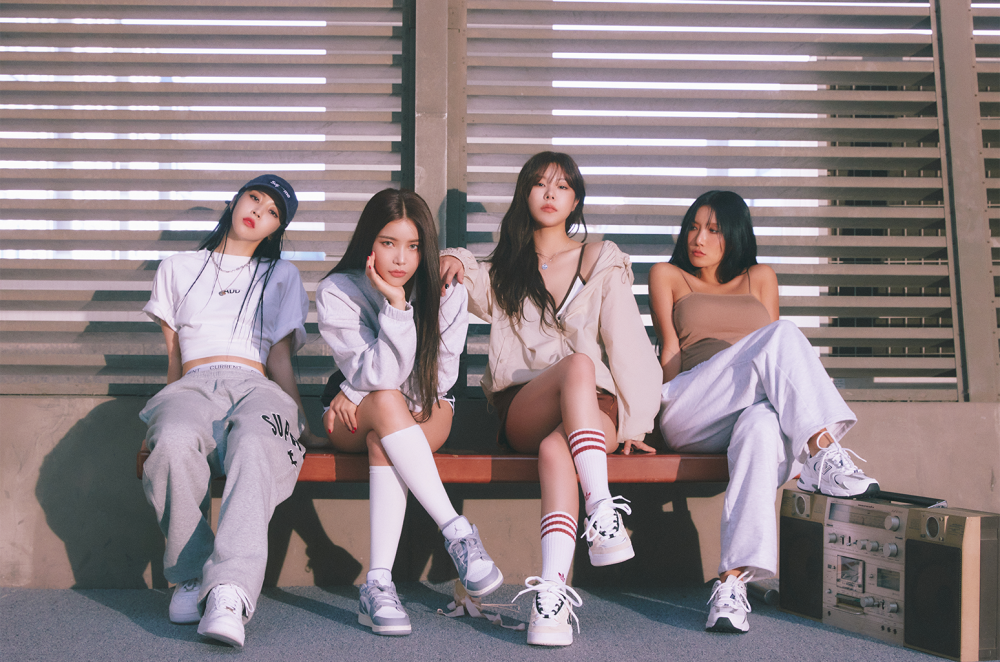 To say that the vocal powerhouse group MAMAMOO's pre-sale and upcoming general public sale for 9 USA cities for the upcoming USA leg of their world tour "MY:CON" is off to a great start would be an understatement. Just 15 minutes into the pre-sale of their highly-anticipated USA tour dates, Ticketmaster issued a warning for all fans seeking to purchase tickets. The statement indicated that ticket availability was limited and that ticket options might vary across the venue due to high demand. This news immediately caused concern among fans, especially those on the East Coast, who received the warning first, with the West Coast city pre-sale following shortly after.

However, fans seem undeterred, as they continue to queue up for the internet pre-sale, as Ticketmaster seems to be releasing more tickets for the pre-sale slowly in waves. Likely leaving some for the general public sale opening on the 29th and 30th of March. Adding to the stress for some fans is that the Wintrust Arena announced a delay in the general public sale, likely following high engagement of the pre-sale.
It's evident that USA moomoos (fans of the K-pop group Mamamoo) are showing a great deal of enthusiasm for the group across various social media platforms. This is evident from the fact that Mamamoo has been trending on the top USA Twitter trending page for several hours, even after the start of the pre-sale on both coasts. Meanwhile, fans from Latin America, Africa, and Europe have taken to Twitter to congratulate their USA counterparts on securing tickets, albeit with a tinge of envy, as tour dates for their respective regions are yet to be announced.



The general public sale for MAMAMOO's USA leg of their "MY:CON" world tour will start on the 29th of March at 10 AM PDT on Ticketmaster. The group will perform in large arenas in 9 cities across the USA:New York "UBS Arena At Belmont Park," Baltimore's "CFG Bank Arena," Atlanta - "State Farm Arena," Fortworth - "Dickies Arena," Chicago - "Wintrust Arena," Glendale - "Desert Diamond Arena," Oakland - "Oakland Arena" and Los Angeles - "KIA Forum."

Meanwhile, fans of the group are incredibly excited to see MAMAMOO perform in the USA, as the group is known for their live performances.
So stay tuned in, as MAMAMOO might be coming to your city soon!