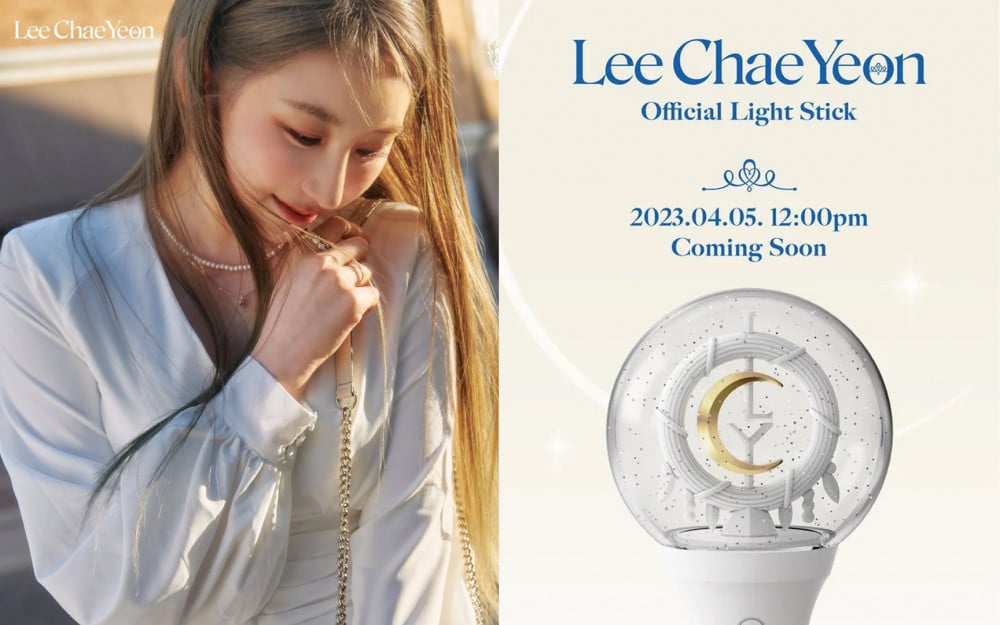 Lee Chae Yeon has unveiled her official light stick design ahead of her comeback with her second mini-album, 'Over the Moon.'

The light stick, which is an essential accessory for K-pop fans to show their support during live performances, features a sleek and modern design that perfectly reflects Lee Chae Yeon's unique style and personality.

The light stick is predominantly white and features a golden moon at the center of the transparent dome.

As fans eagerly await Lee Chae Yeon's comeback, the unveiling of her official light stick design has only added to the excitement and anticipation surrounding her return to the stage.
Meanwhile, Lee Chae Yeon's official light stick will be released on April 5 at 12 PM KST!