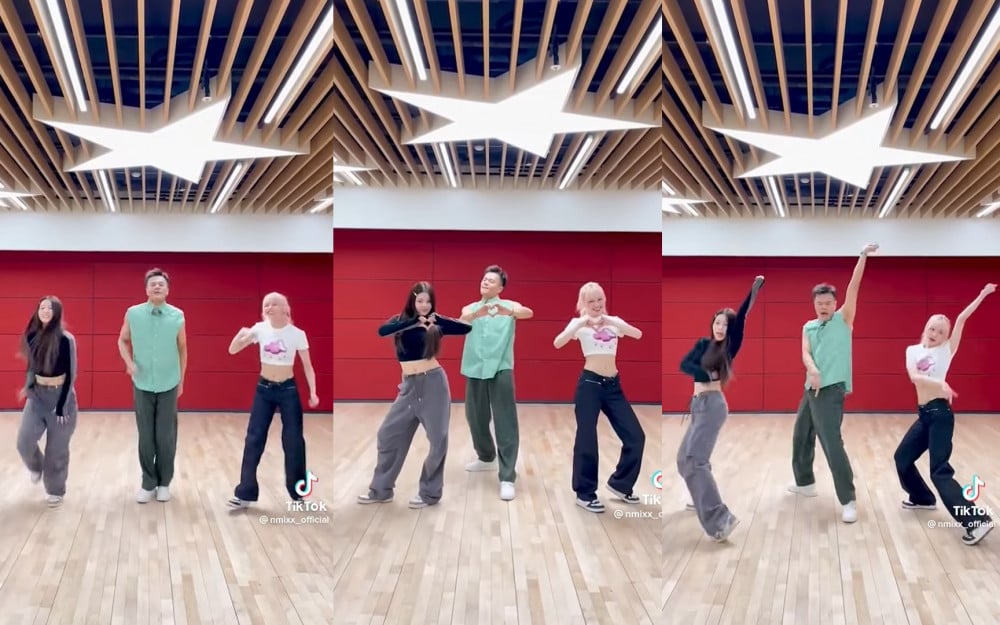 J.Y. Park is a renowned South Korean singer, songwriter, record producer, and founder of JYP Entertainment. He has been in the music industry for over two decades and has produced numerous hit songs and albums for himself and other artists under his company.

Recently, J.Y. Park has once again proven his exceptional dance skills in a challenge with the members of NMIXX, the newest girl group that debuted in 2022 under his company. The producer of the girl group, also the veteran idol himself, danced alongside NMIXX's Kyujin and Lily and didn't fail to impress netizens and even the girl group members.
Despite being in his late 50s, he was able to keep up with the young members of NMIXX and execute the choreography flawlessly. J.Y. Park's dance skills have always been a part of his identity as an artist. He was known for his smooth moves and catchy choreography in his earlier songs, such as "She Was Pretty."
Lily has already made it known that she admires J.Y. Park, and his dancing skills have left a deep impression on her. She was thoroughly impressed by his grooves and rhythm when he danced, and it's clear that he is a master at his craft.




Aside from his impressive dance skills, J.Y. Park has also been praised for his ability to mentor and develop new artists under his company. His involvement in the training and production process of groups such as TWICE, 2PM, and Stray Kids has contributed to their success in the music industry.

In conclusion, J.Y. Park's performance in the "Love Me Like This" challenge with NMIXX has once again shown why he is considered a legend in the Korean music industry. His amazing dance skills and ability to keep up with younger artists are a testament to his dedication and passion for music. As he continues to mentor and produce new talent under JYP Entertainment, fans can look forward to more amazing performances from this talented artist.

Netizens commented, "He's so good," "This is definitely expected from J.Y. Park," "He's so legendary," "His dance moves are better than the younger idols, lol," "I expected he would be good but this is crazy good," "It's so funny how Lily admires him so much," "I'm really surprised by how good he is at dancing," and "he's really amazing."