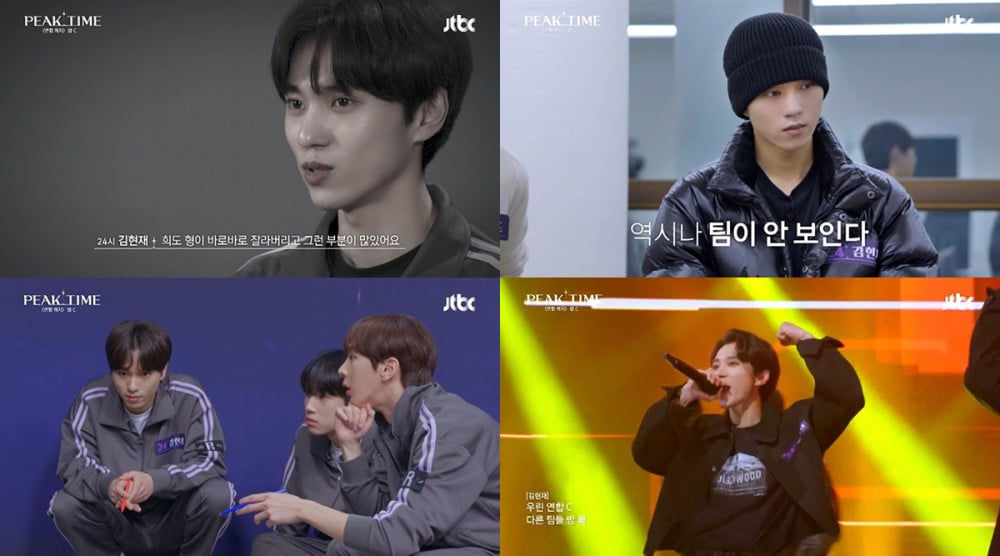 On March 9, JTBC issued an official statement to address recent accusations of school bullying raised against contestant Kim Hyun Jae of the boy group survival program, 'Peak Time'.
Earlier this week, one anonymous netizens came forward on an online community and claimed that Kim Hyun Jae had bullied them throughout elementary school and middle school. Despite the accusations, 'Peak Time' aired its usual episode on March 8 and showed Kim Hyun Jae competing in the rap unit battles.
Approximately a day after the latest broadcast of 'Peak Time', JTBC has officially issued a statement to address the current situation surrounding Kim Hyun Jae:
"Hello, this is the production team of 'Peak Time'.
First and foremost, we would like to sincerely thank viewers for their love and support toward 'Peak Time'.
Next, we would like to update viewers on the production team's position so far, as we believe that many viewers are feeling discomfort due to the school bullying accusations surrounding Kim Hyun Jae and wish to know the truth.
At once, the production staff would like to emphasize that we have no intention of siding with school bullies; however, we are taking cautious measures to make sure that no one becomes the victim of good-intentions, and thus it is taking time to confirm the facts.
Currently, the stories of the two sides are not matching up, and it is difficult for the production staff to come to a conclusion solely based on the claims and respective memories of the two parties involved.
Thus, we are currently attempting to uncover the truth to the best of our abilities, by getting in contact with Kim Hyun Jae's former teachers, former classmates, and police officers from the neighborhood.
The production staff promises to take any and all necessary measures once the facts become clear. The staff also promises to keep viewers well-informed throughout this process and in the future.
Once again, we thank all viewers for loving and supporting all of the teams of 'Peak Time', who have embarked on this journey with hope, and we will do our best to create a good program.
Thank you."
Meanwhile, Kim Hyun Jae is known as a former member of the boy group BLACK6IX. On 'Peak Time', he is a member of the project team, 'Team 24 O'clock', along with four other teammates.