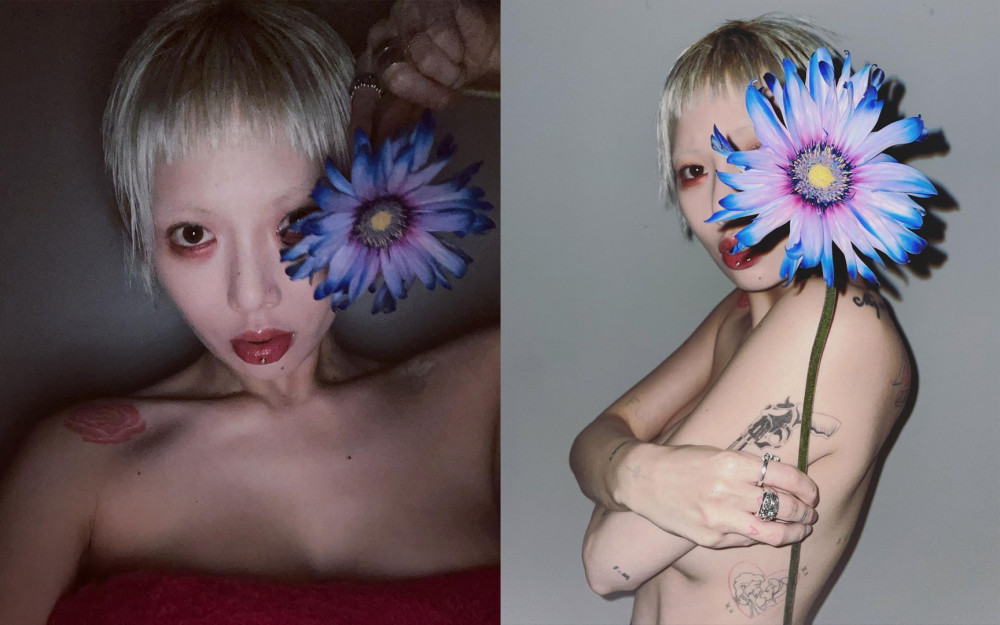 HyunA recently updated her fans on Instagram by posting new photos on her social media account.
On March 23, HyunA posted bold photos showing off her new look.
In the photos, the singer is seen posing with a pink and blue flower with a blond pixie haircut. She garnered much attention by posing in the photos without clothing and candidly showing off her tattoos.
Meanwhile, HyunA announced that she and Dawn have decided to part ways after six years of relationship. They brought shock and sadness to their fans after announcing their breakup in November of last year.