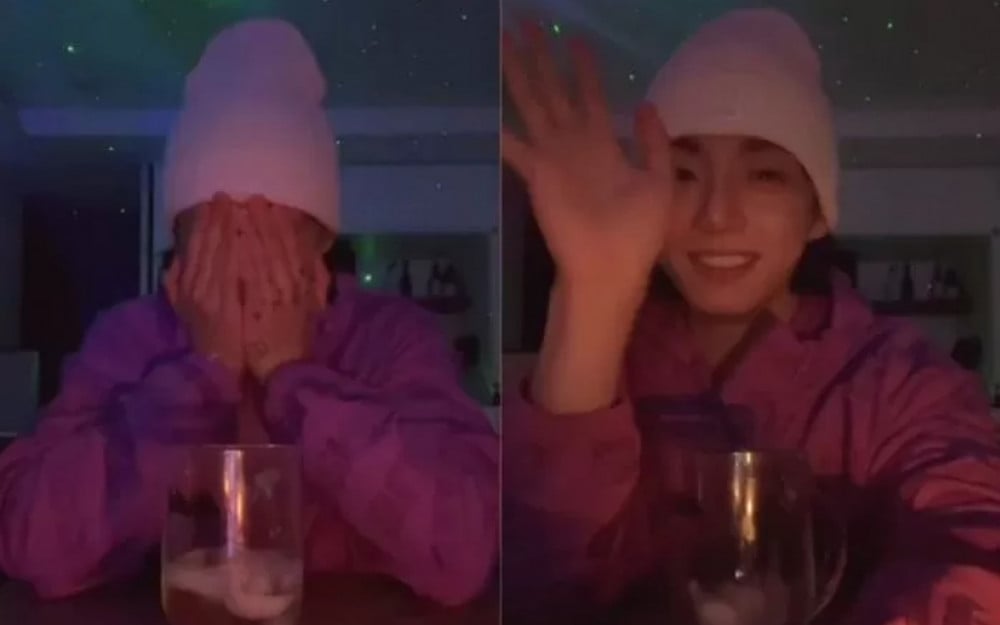 BTS's Jungkook caused fans to be worried when he shed tears during his latest Weverse live streaming.
On March 14, Jungkook logged onto the Weverse for a live broadcast and spent some time with his fans. He talked with fans and drank while expressing his gratitude toward them.
He shared, "I don't know why I think of you guys (ARMYs) when I drink," and confessed that his fans are the ones he thinks of first. He added, "There are a lot of times I turn on live streaming when I drink because I think about you guys."
Jungkook continued to share, "You guys mean a lot to me. I believe you mean a lot. I feel happy and comfortable doing live broadcasts. I feel like this is me. I also think I feel more comfortable being in front of you guys than being in front of my acquaintances."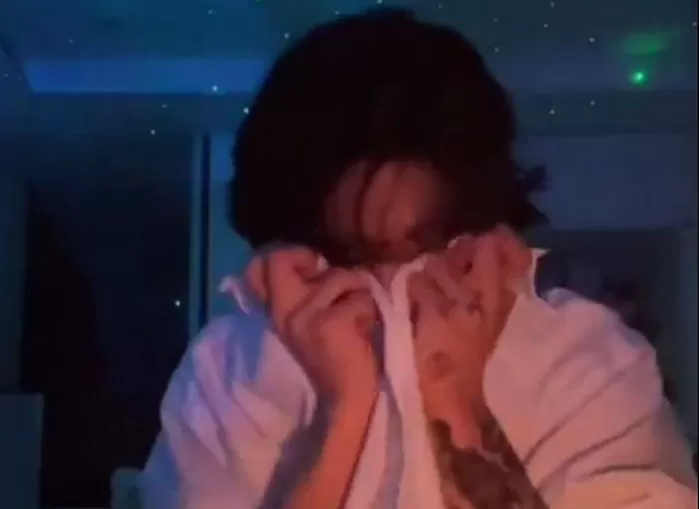 But Jungkook added, "I said this many times, but I can't be your number 1 for you guys. I can't be your priority. If you guys have something to do, or you have to go to sleep early, or you have something important tomorrow (then go do those). I am thankful that you guys support me and cheer for me. But your own lives have to be the priority. I said this many times."
On this day, Jungkook held about four live broadcast sessions, changing his outfit each time. On his last broadcast, he shed tears, expressing his gratitude for his fans.
However, he said the words, "Be happy. Please be happy. Be happy even if we're not here. I came to say bye." This caused fans to be concerned and encouraged Jungkook.
Meanwhile, BTS members announced that they would be taking a hiatus from group activities and have been focusing on their individual activities. Currently, Jin is already serving his mandatory military service, and it has been confirmed that J-Hope will be the next member to enlist.