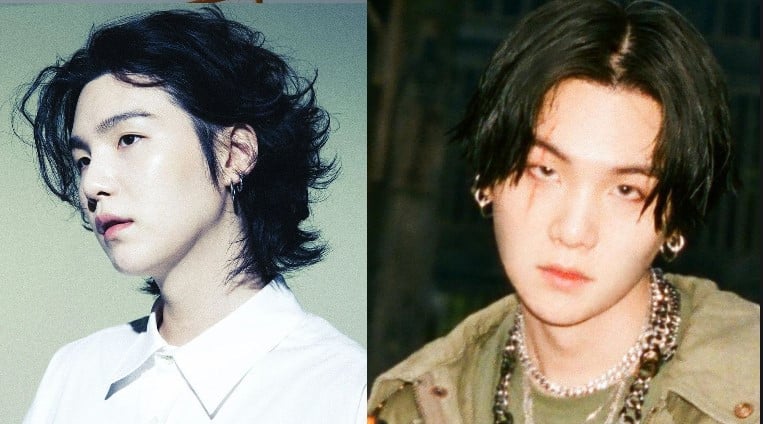 ARMYs were definitely caught off guard when SUGA (AGUST D) announced that he would be embarking on a solo tour! Being the first member to hold a solo tour, many fans are anticipating what the setlist for his tour will actually look like, so here are seven songs fans want to see performed live by the artist himself!
1. "Daechwita": Originally referring to the traditional marching music played at the time of a king's arrival, "Daechwita" is a song that perfectly captures the traditional sounds of old Korean music, an upbeat tempo accompanied by heavy bass and drums, this song is one you wouldn't want to miss live!
2. "AGUST D": SUGA goes all out on this song. You really can't help but gasp at just how fast he's able to rap! It's truly a diss track that's not to be missed!
3. "So Far Away": One thing to love about the music SUGA produces is just how versatile it can be. He can deliver songs that are heavy, but at the same time provide you with some of the most soothing songs, such is the case with "So Far Away!" Featuring fellow artist SURAN, her vocals combined with the mix of the slow rap is a perfect harmony!
4. "Tony Montana": Fans already had a chance to see this song performed, but it'd be great to see it after so many years! It would be even better if BTS member Jimin could make a surprise appearance once more!
5. "Give It to Me": This song packs a punch, although it is on the shorter side, only being two minutes and thirty-four seconds long, be rest assured, for this second single off his mixtape boasts of his success as a musician!
6. "Blueberry Eyes": So this isn't necessarily one of SUGA's songs, but rather he appears as a feature, but this was one of the few tracks that the fellow member actually decided to feature in himself, and plus the friendship between MAX and SUGA can't be beaten!
7. "Eight": Having two of the most iconic K-Pop idols in one song, fans were ecstatic when the news came out that SUGA and IU would be collaborating together, and while IU has performed it at her most recent concert, "Golden Hour," fans have yet to see SUGA perform!
Can't wait to see if any of these tracks actually are performed live!