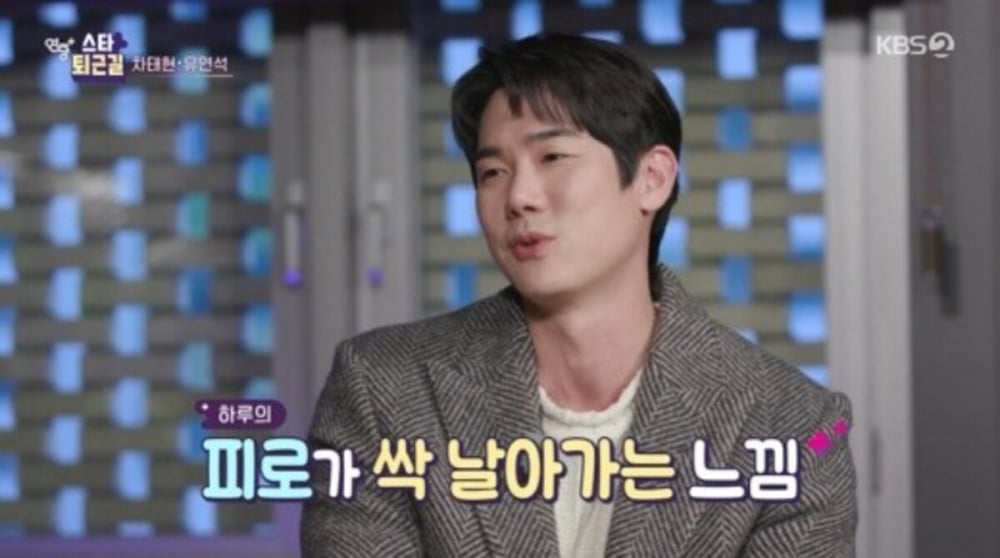 Actor Yoo Yeon Seok recalled the time when he adopted his dog.

On KBS 2TV's 'Year-round Plus', Yoo Yeon Seok and Cha Tae Hyun, who starred in the movie 'My Puppy', appeared together to speak about their movie.

Yoo Yeon Seok shared about how he adopted his dog Rita in 2021. Rita lived in the shelter for two years before the actor met her.

Yoo Yeon Seok said that he was always interested in adopting stray dogs, saying, "Rita caught my eye when I saw an adoptable puppy. I felt like it was her. I was immediately attracted to her. I didn't know what her personality was, so I actually went and met her. As soon as I saw her, she hugged me. I went to and prepared for adoption."
Then, he smiled and said, "If a dark house greeted me in the past, now (when I come home) Rita greets me cutely wagging her tail. All of my exhaustion from the day just goes away."


Yoo Yeon Seok and Cha Tae Hyun will be appearing in the movie 'My Puppy,' due out on March 1, 2023.