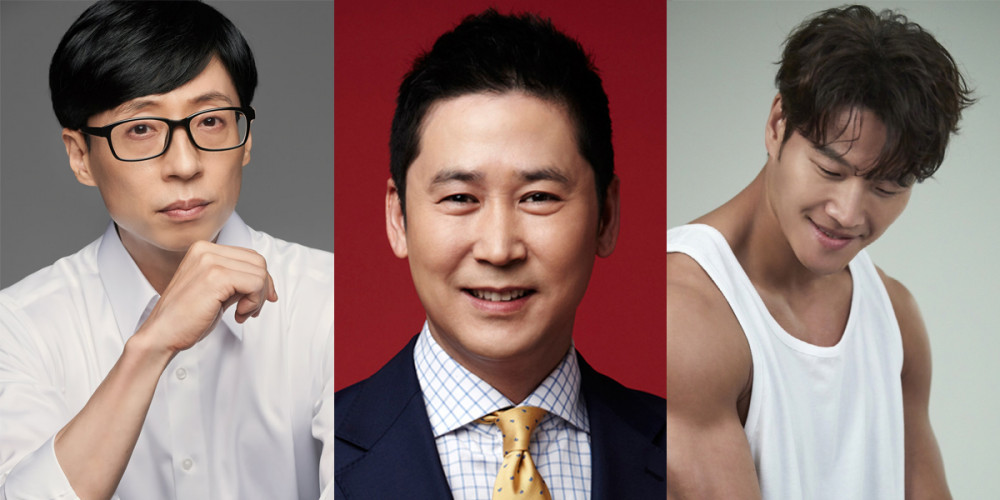 The Korea Brand Reputation Institute has revealed brand value rankings of TV variety stars for the month of February, based on big data analysis.
From January 4 through February 4, the Institute analyzed big data of 50 popular TV variety stars in areas including consumer participation, media activity, communication, social activity, etc.
Based on the analysis, comedian/MC Yoo Jae Suk took up 1st place for February of 2023 with 3,785,310 points. 2nd place went to comedian/MC Shin Dong Yup with 2,028,905 points, while 3rd place went to singer Kim Jong Kook with 1,932,445 points.
Here are the top 30 TV variety stars in terms of brand value rankings for February: Yoo Jae Suk, Shin Dong Yup, Kim Jong Kook, Kim Gu Ra, Lee Sang Min, Park Myung Soo, Jun Hyun Moo, Kang Ho Dong, Seo Jang Hoon, Kim Jong Min, Kim Min Kyung, HaHa, Kim Shin Young, Kim Jun Ho, Song Ji Hyo, Super Junior's Heechul, Lee Kwang Soo, Park Na Rae, Ahn Jung Hwan, Lee Dong Guk, Kim Dong Hyun, Ahn Young Mi, Park Mi Sun, Kim Sung Joo, Hong Hyun Hee, Cha Tae Hyun, Tak Jae Hoon, Jung Hyung Don, and Kim Sook.