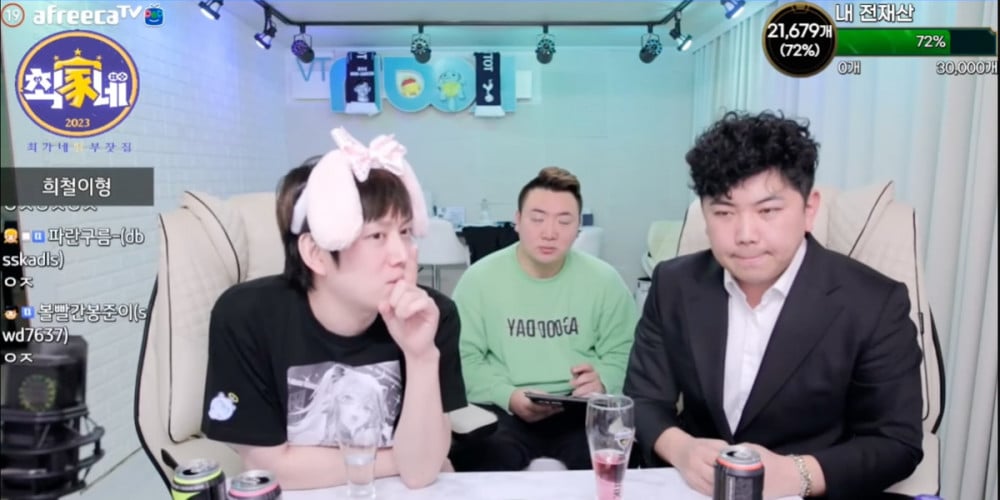 Super Junior's Heechul is under fire for constantly swearing about sensitive topics during a live stream.

On February 9, Heechul featured as a guest on a live stream hosted by comedian and BJ Choi Goon, and his statements on the show are causing some controversy. As previously reported, the Super Junior member revealed his thoughts on former groupmate Kangin. Choi Good also had to turn off the microphones when Heechul went on cursing rants while drunk.

Heechul commented on a number of sensitive subjects, including a website for women called 'Women Generation,' controversial streamer Bokyem who's taking legal action against a women-oriented community website called 'Womad,' and issues concerning relations between Korea and Japan. He expressed, "I've donated a large amount of money in the past, but I kept it to myself. It was okay when nobody knew that, but ****, those **** **** people on 'Women's Generation' online community were like..."

Still drunk, Heechul continued on the boycott of Japanese products in Korea in 2019, stating, "When 'No Japan' started, I was like **** that! Isn't 'No Japan' some kind of **** that weirdos on the internet do? It's stupid as ****!"

What are your thoughts on the controversy?