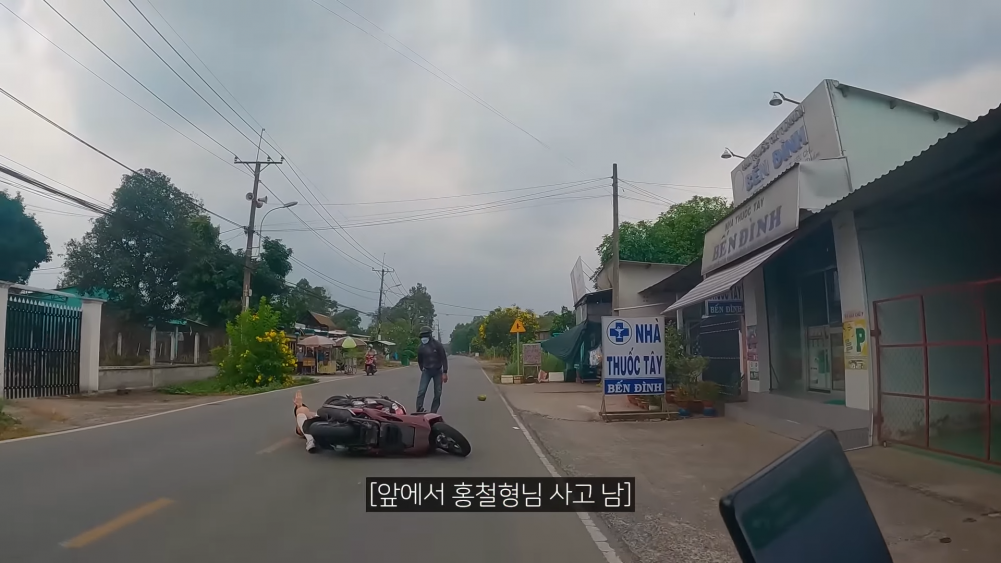 Noh Hong Chul recently got into a motorcycle accident while vacationing with travel YouTuber Pani Bottle.
In a YouTube video titled 'Noh Hong Chul gets a taste of hell at the end of our travel' that was posted on February 6, the TV personality is seen getting in an accident.
In the video, the two travelers planned to camp out on the last day in Ho Chi Minh City, Vietnam. Pani Bottle and Noh Hong Chul decided to rent bikes to travel to the camping ground when the accident took place.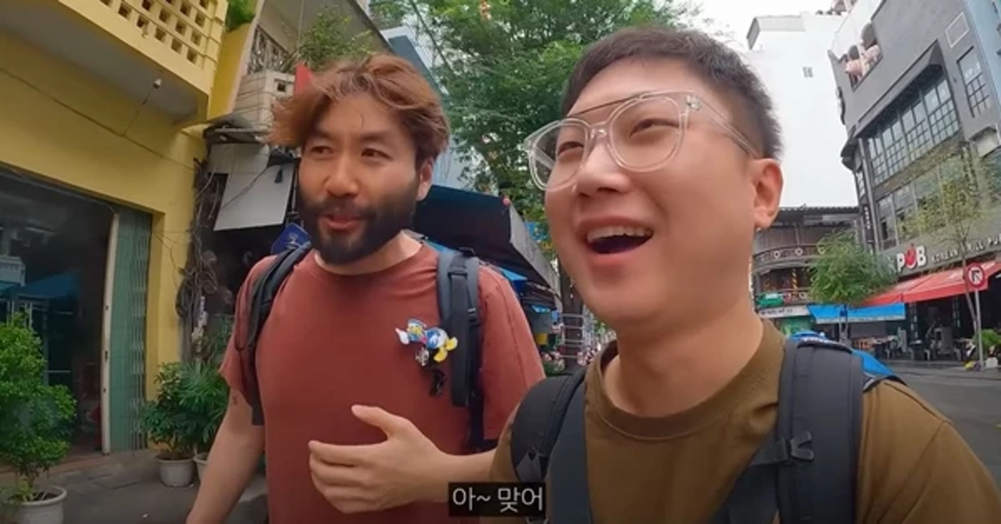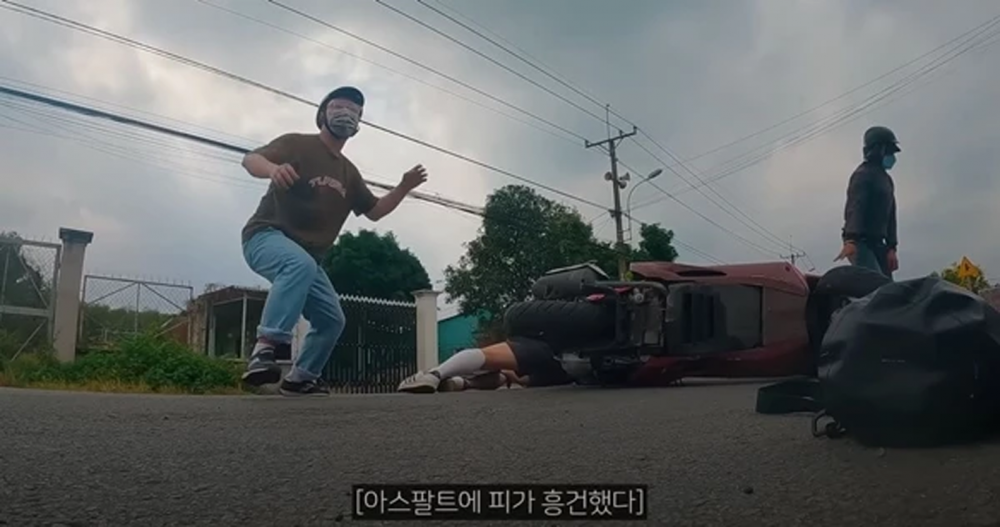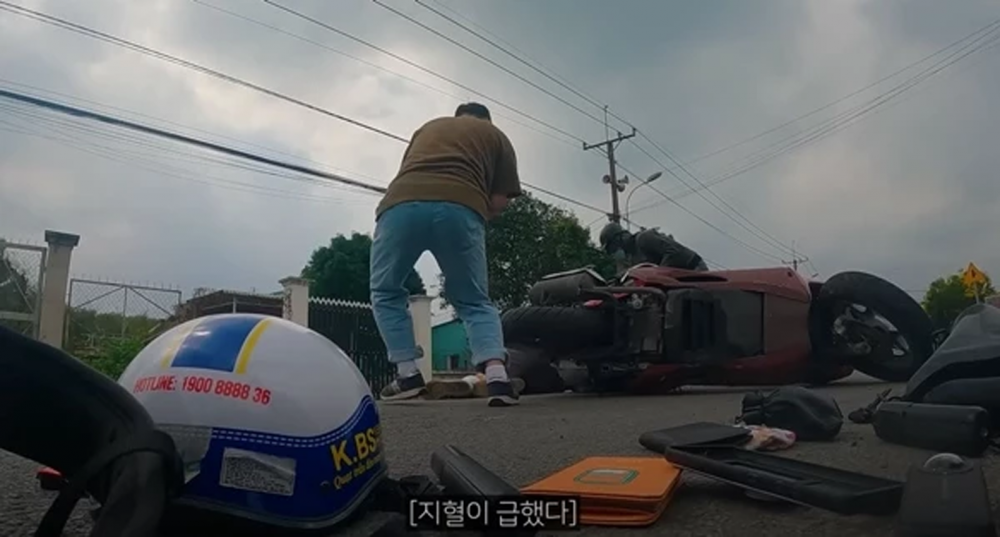 Noh Hong Chul was traveling ahead of Pani Bottle when he hit another bike and fell to the ground. Pani Bottle stopped to help him in a panic and called the ambulance. Pani Bottle kept the camera rolling and captured the scene of the accident.
Noh Hong Chul had been injured far more than expected and was seen lying covered in blood on the asphalt road. Pani Bottle sought out help from those around him and was able to get Noh Hong Chul to a nearby hospital. Noh Hong Chul shared, "I really think I'm a lucky guy. I'm able to be here because I'm lucky. If it was someone else, they'd be up there" and pointed to the sky.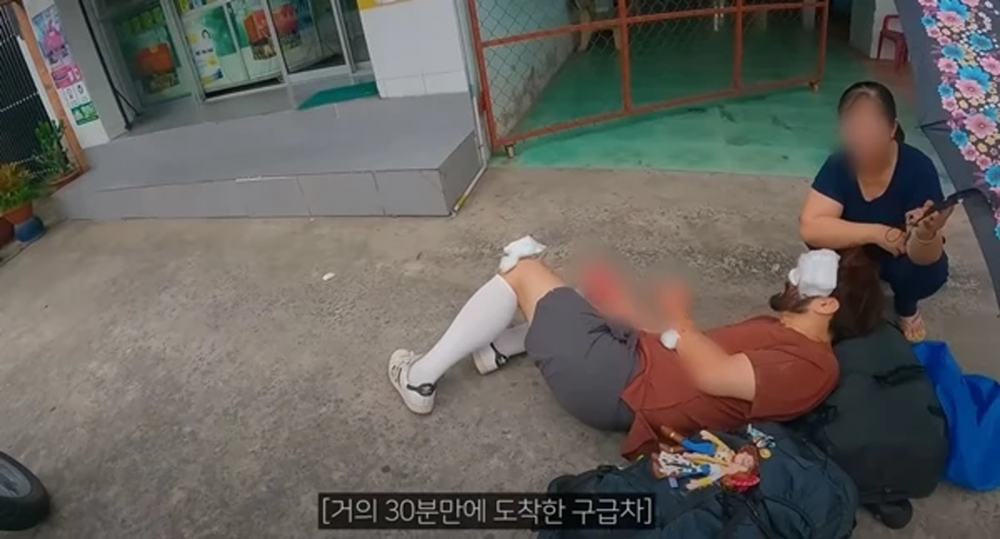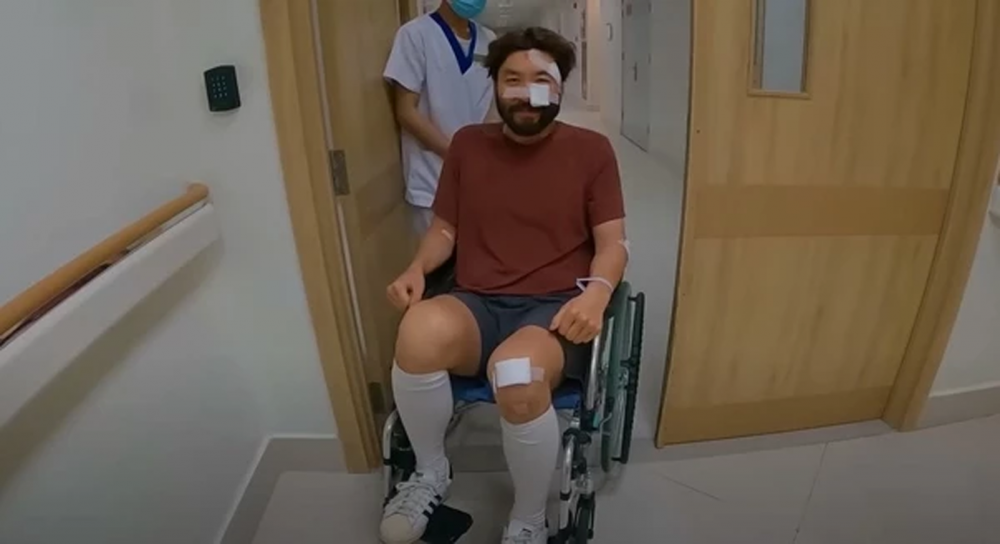 Pani Bottle added, "A few days ago, Noh Hong Chul got into another accident but we didn't film it. He told me to film it no matter what happens." Noh Hong Chul replied, "when I fell, I wanted to yell 'Camera' but I couldn't move my mouth."
Luckily, Noh Hong Chul did not break any bones but had a cut on his face that he got stitched up after being moved to an international hospital. Pani Bottle shared, "I really thought you were in serious trouble. There was so much blood on the ground that it was a miracle that the blood stopped when we put pressure on it."
The doctors told No Hong Chul that he didn't need any surgery but needed to let his scar heal up.