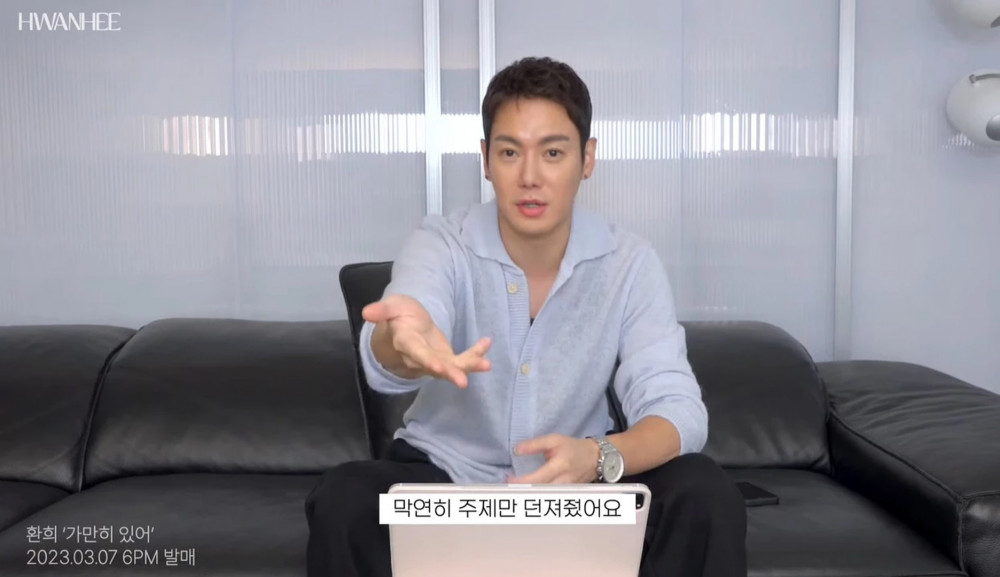 Hwanhee recently talked about a hotly debated topic surrounding the MBC program 'We Got Married.' To be specific, Hwanhee clarified whether or not the show was scripted.
On February 16, Hwanhee took the time to watch the reaction and read some of the comments to the past popular show 'We Got Married.'

While watching the video, Hwanhee shared some of the behind-the-scenes stories while filming the show with singer Hwayobi from 2008 to 2009. He shared, "A lot of these videos pop up for me because of the (YouTube) algorithm," and added, "It was so long ago that I recorded the show that I don't remember it too well."
He went on to explain the script of the show and shared, "A lot of people were curious if this show was scripted or not, but I think I might be one of the top three or maybe even the top celebrity that can't do scripted things. I don't know what happened to the show later but (when I filmed) it wasn't scripted."
Hwanhee also shared, "The only thing they threw at us was 'Today HwanBi couple will have a housewarming party.' Something vague like that. They didn't tell us anything else." He continued, "Since we weren't told anything else, I would say to her (Hwayobi) let's contact the people I know and you know to have this housewarming. It was a real reality show in this sense."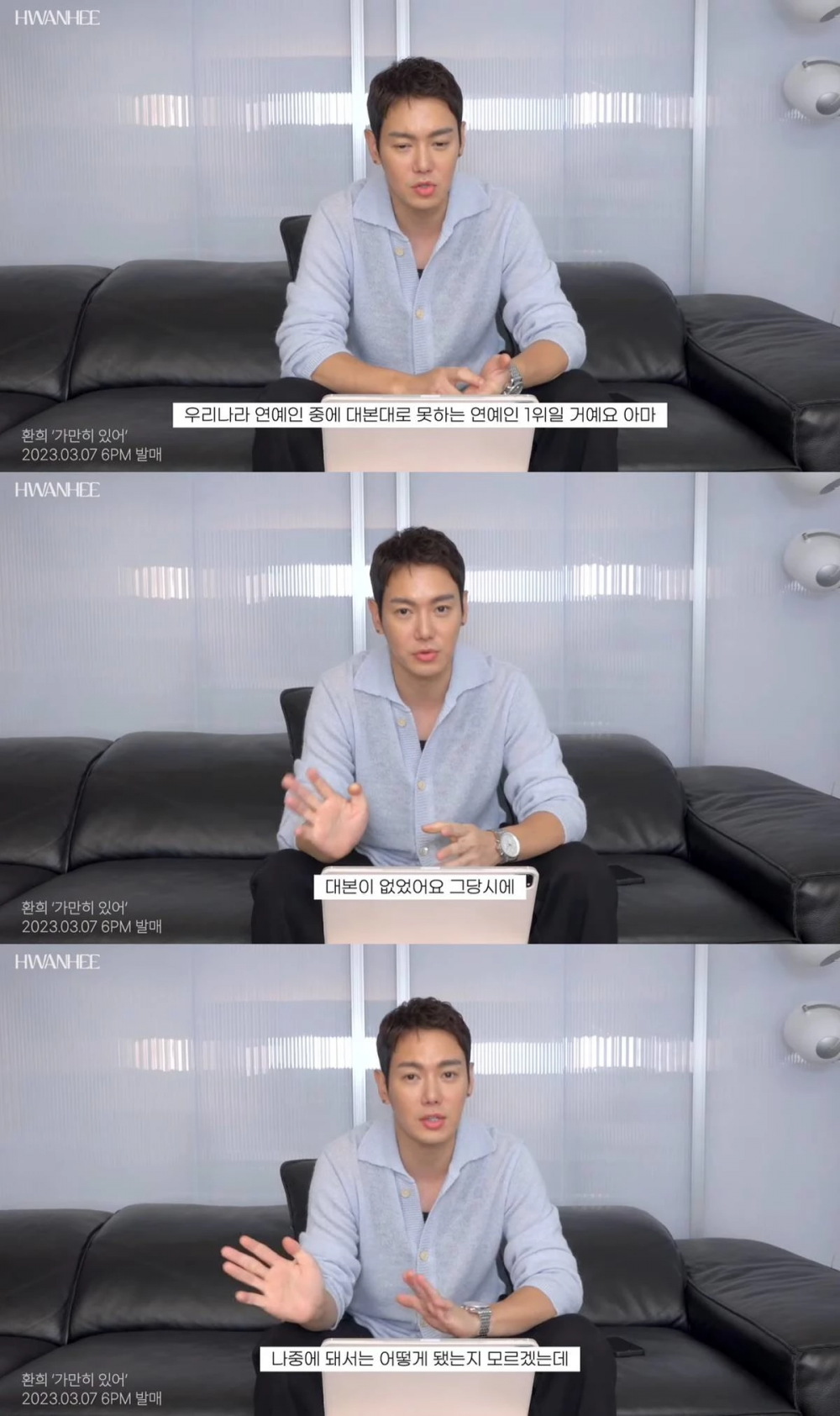 At the time, Hwanhee and Hwayobi were supposed to appear just once for a Chuseok holiday special episode, but they garnered so much popularity that they became fixed members of the show.
He shared, "I think 'We Got Married' was a show that had the least amount of scripts that I have ever done. There was no script." He added, "But it wasn't hard. The planning stages were really fun. So they would continue filming even if I didn't speak for 10-15 minutes. If we can't think of doing something, we would just sit still and wait until we can think of something and continue filming."
During this YouTube video, Hwanhee watched the first time he met Hwayobi. He explained, "To be honest I started the show without knowing who was going to show up." He continued to watch the old show and shared, "I recall those times a long time ago. I don't think we would be able to do this again but I think the reason it was fun watching us is that she and I had great chemistry. We got along really well. I'm so thankful that fans and viewers still follow us now. I'm also thankful to Hwayobi too."