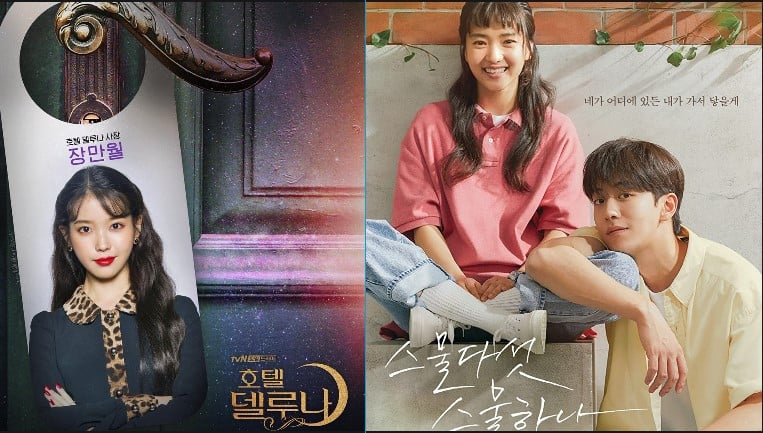 Sometimes the ending of a K-drama series isn't satisfactory, or it's open-ended and leaves viewers craving more! So here are seven K-Dramas that fans are desperately hoping for another season!

1. "Twenty Five Twenty One": To say that the ending of this drama wasn't satisfactory is pretty justified, as many viewers were left thinking about what happened to Na Hee Do and Baek Ii Jin's relationship, did it just fall apart, what happened in the time that they grew apart? It'd be great to get some closure with this series with a season two, don't you think?
2. "Hometown Cha Cha Cha": This drama was the perfect summer drama and brought so much comfort to all viewers; just the story of all the village people was so touching. It'd be great to see this drama come out with a second season!
3. "Cheese in the Trap": Oh boy, the love lines in this drama series were all over the place, which left viewers even more confused, especially when the second lead, Baek In Ho, was more lovable than Jung. If viewers can get a second season to sort out all the romance, well, it'd be great to see all the original actors back on the screen once more!
4. "Boys Over Flowers": Second lead syndrome hit hard for this drama and left fans craving for more of Yi Jung and Ga Eul, and while we go a glimpse of how the couple ended up, fans would be ecstatic to get a second season focused on this couple!
5. "Big Mouth": There were so many unanswered questions when it came to this drama series, and while the plot was one of the best K-drama plots out there, it'd still be great to have a season 2 where the question of who had held the position of Big Mouse becomes revealed!
6. "Goblin": Many viewers still can't move on from the ending of what happened between Kim Shin and Ji Eun Tak, leaving the end of the drama open-ended left viewers with many questions, with the incredible success of "Goblin" hopefully this can be more of a push to give fans another season!
7. "Hotel Del Luna": After making a surprise cameo in the drama series, Kim Soo Hyun takes over as the new manager, and it'd be great to get a season two wherein viewers follow Kim Soo Hyun's journey of taking care and maintaining the hotel!
Hopefully, in the future, viewers can get a second season of some of the best and most iconic dramas around!