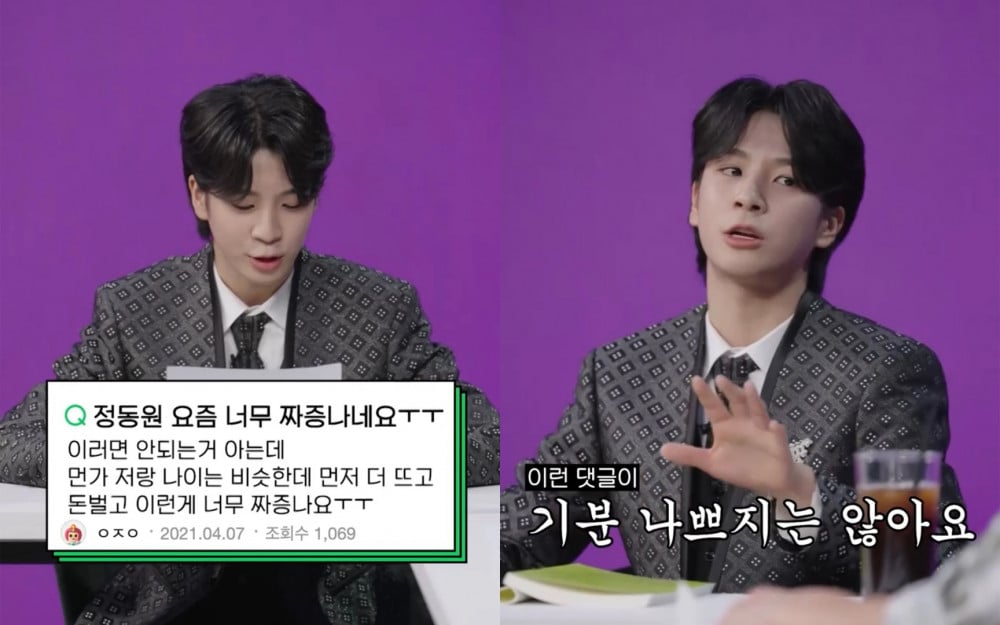 Korean netizens are applauding young trot singer Jung Dong Won for his positive mindset.
Jung Dong Won appeared in an episode of Kang Ho Dong's 'Just Come Out' on Naver NOW and talked about various topics. In particular, the segment where Jung Dong Won read some of the comments left on Naver's online communities garnered much attention.
There were many comments from fans expressing their love for the trot singer, but there were a few that left malicious ones. In one post, a netizen wrote, "Jung Dong Won is so annoying. I know I shouldn't be like this... he's around the same age I am, but he's more successful and earns money. These things are so annoying."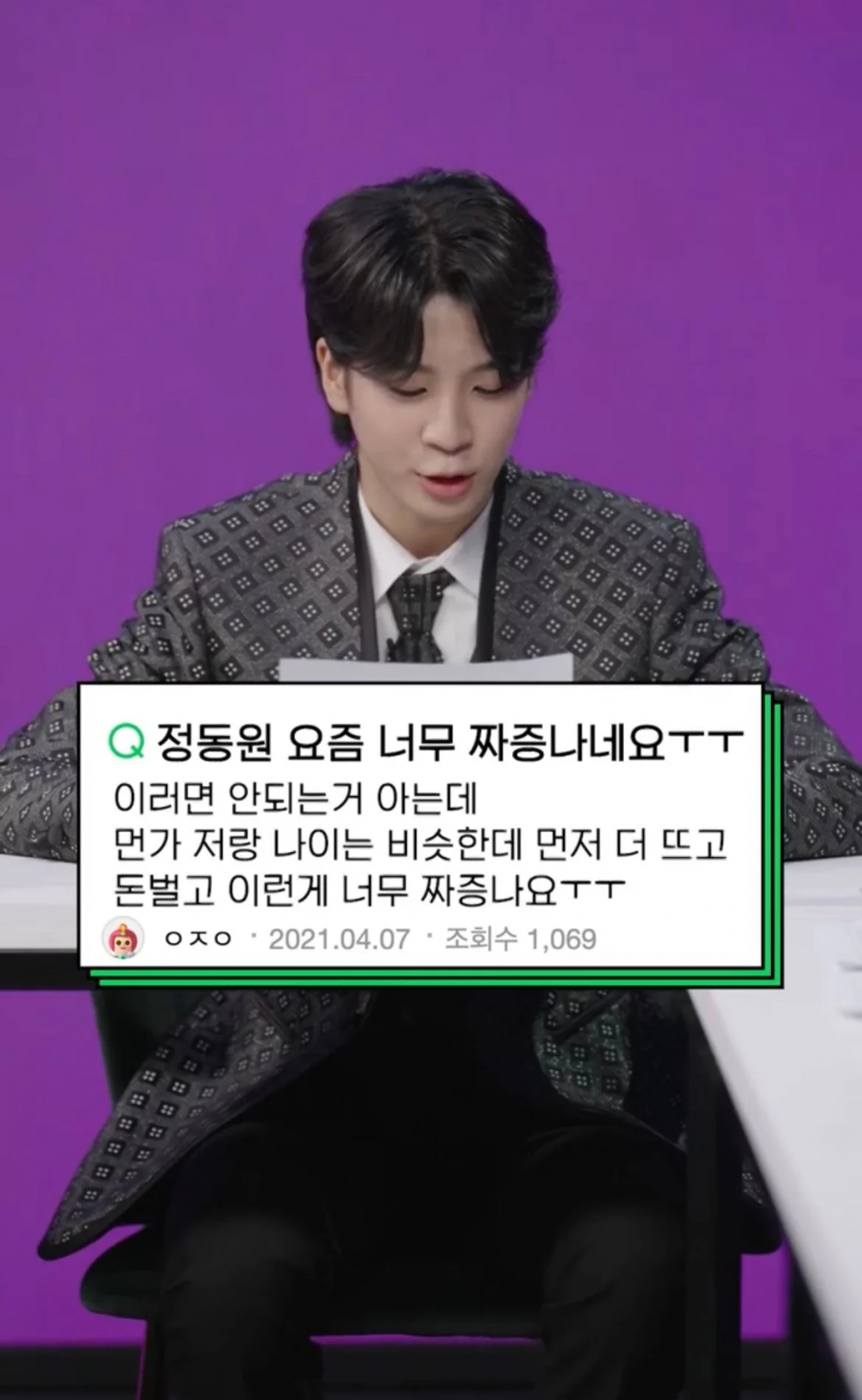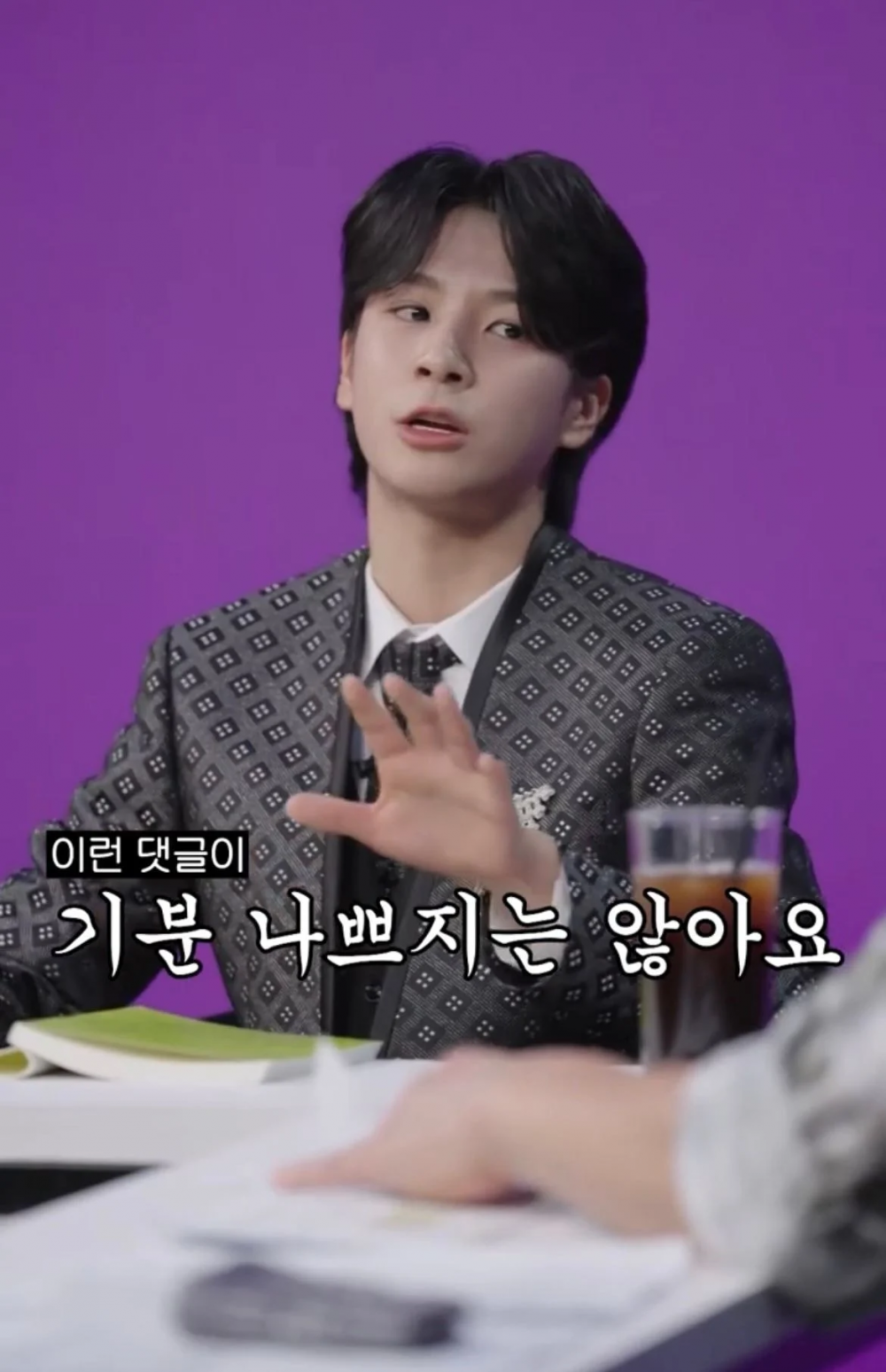 Jung Dong Won responded, "I am not offended by comments like this," and elaborated, "Because my best friends used to say the same thing to me."
He shared that his friends often used to complain that they haven't decided on their dream or goals, so they would get in trouble with their parents. His friends expressed to Jung Dong Won, "I'm envious of you, and sometimes it's annoying."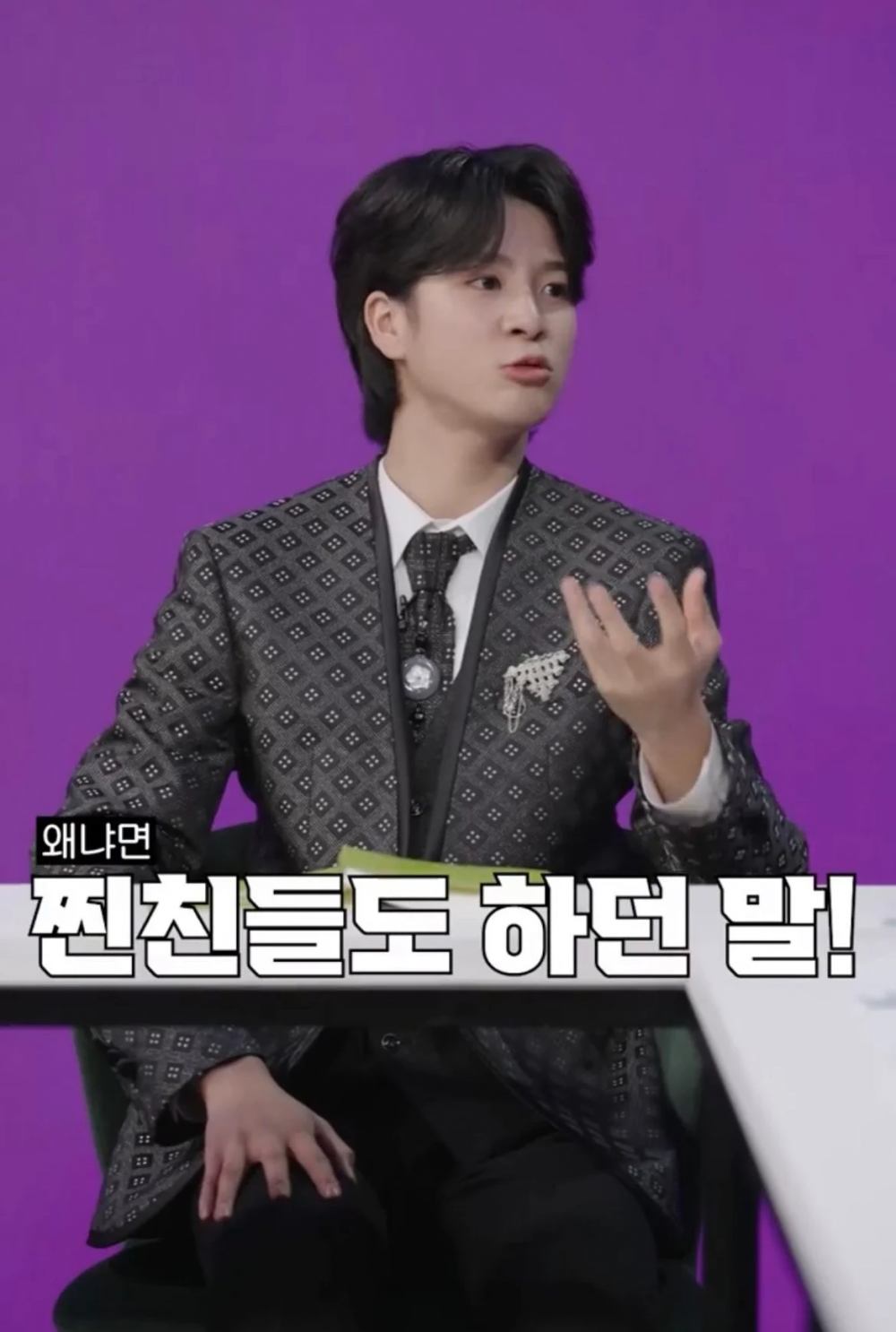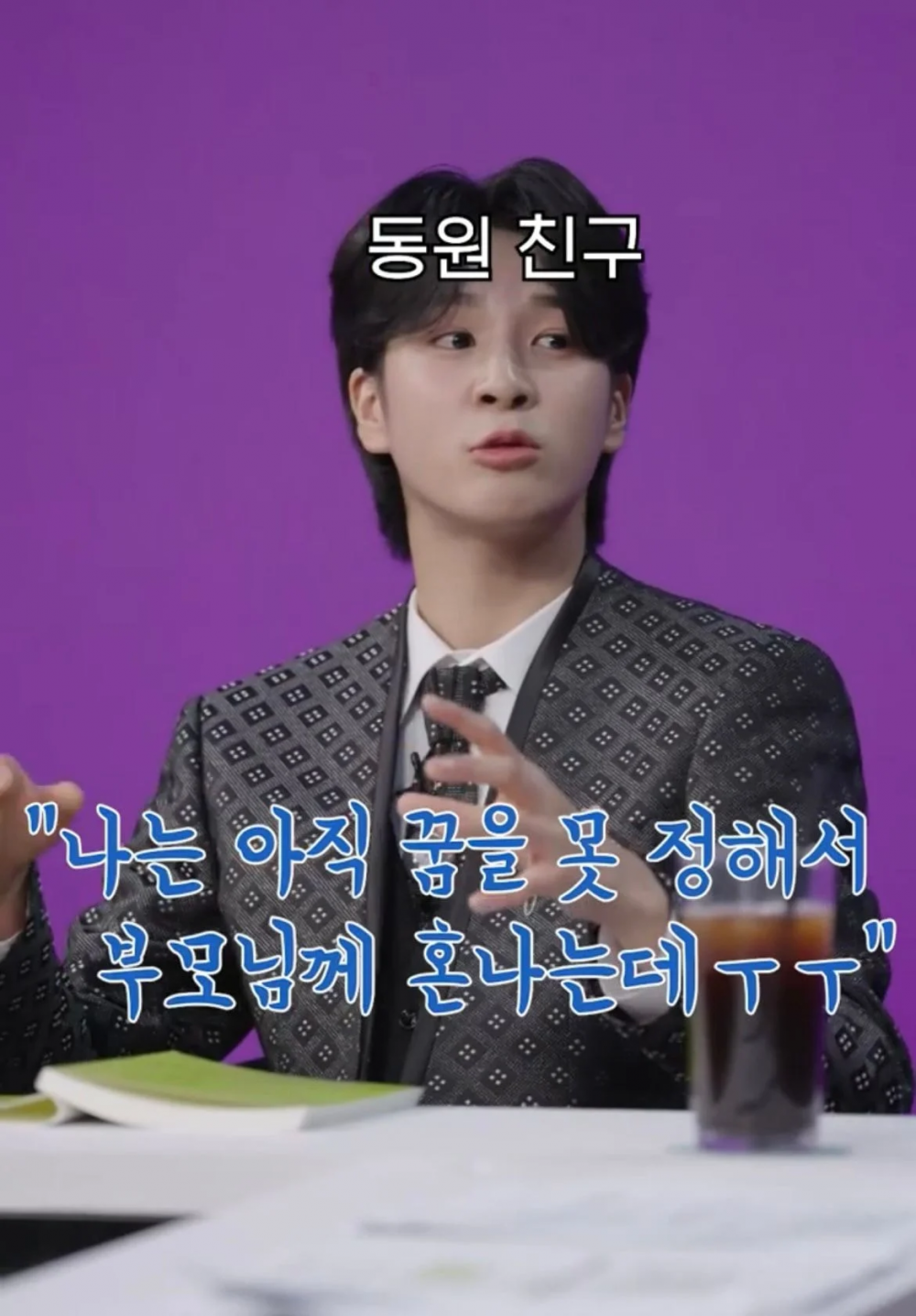 The young trot singer continued to say that it is only natural to feel this way for young people around his age. Jung Dong Won then revealed that he also had similar feelings before becoming a singer himself.
He shared that he was also envious of the young singers his age when he would see them on television. He stated, "Before - when I had aspirations to be a singer - I was envious when I saw singers my age debut. I wanted to be where they are at, why can't I be there?" but Jung Dong Won shared that he turned the feelings of envy as a catalyst to become successful.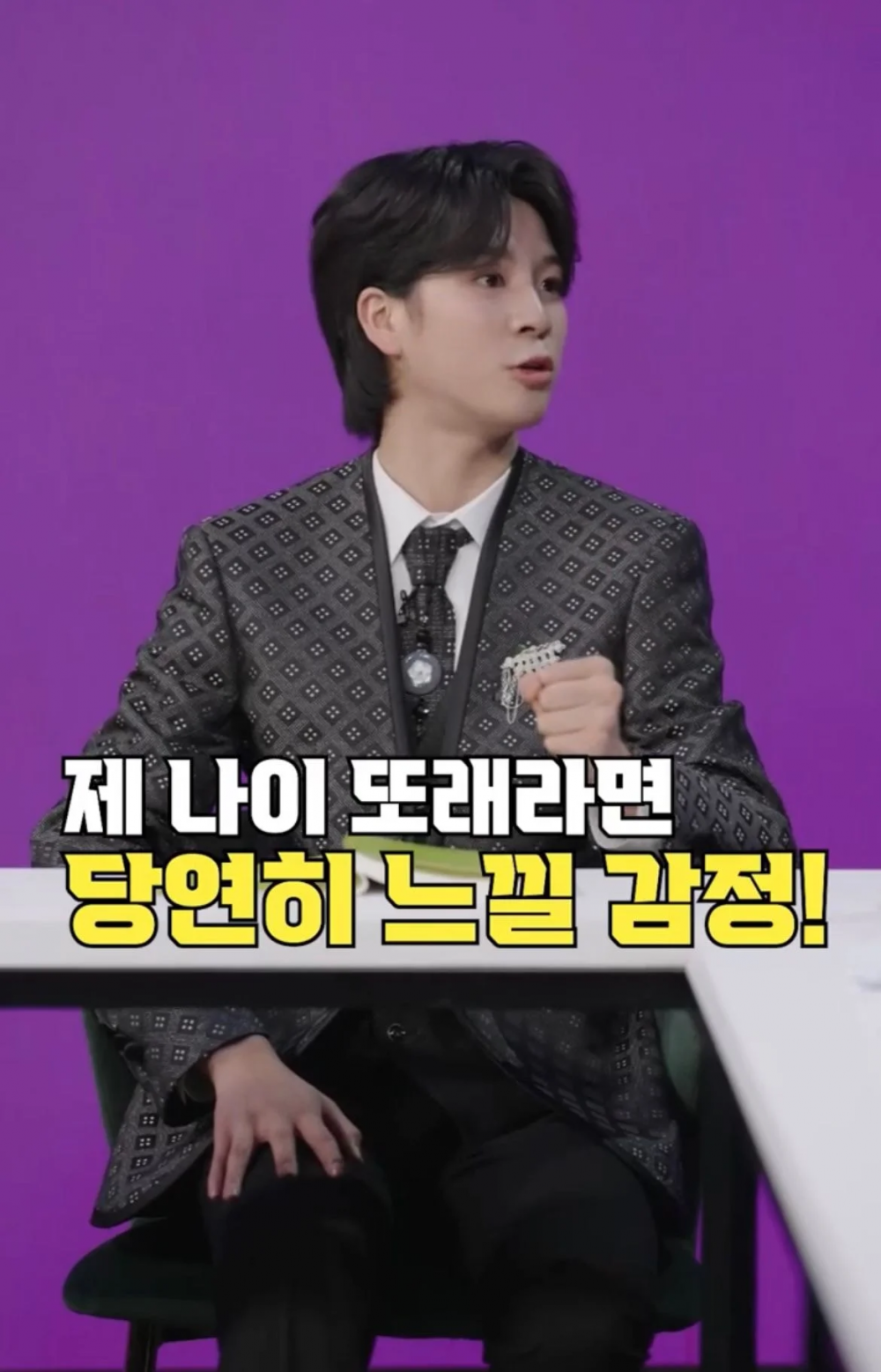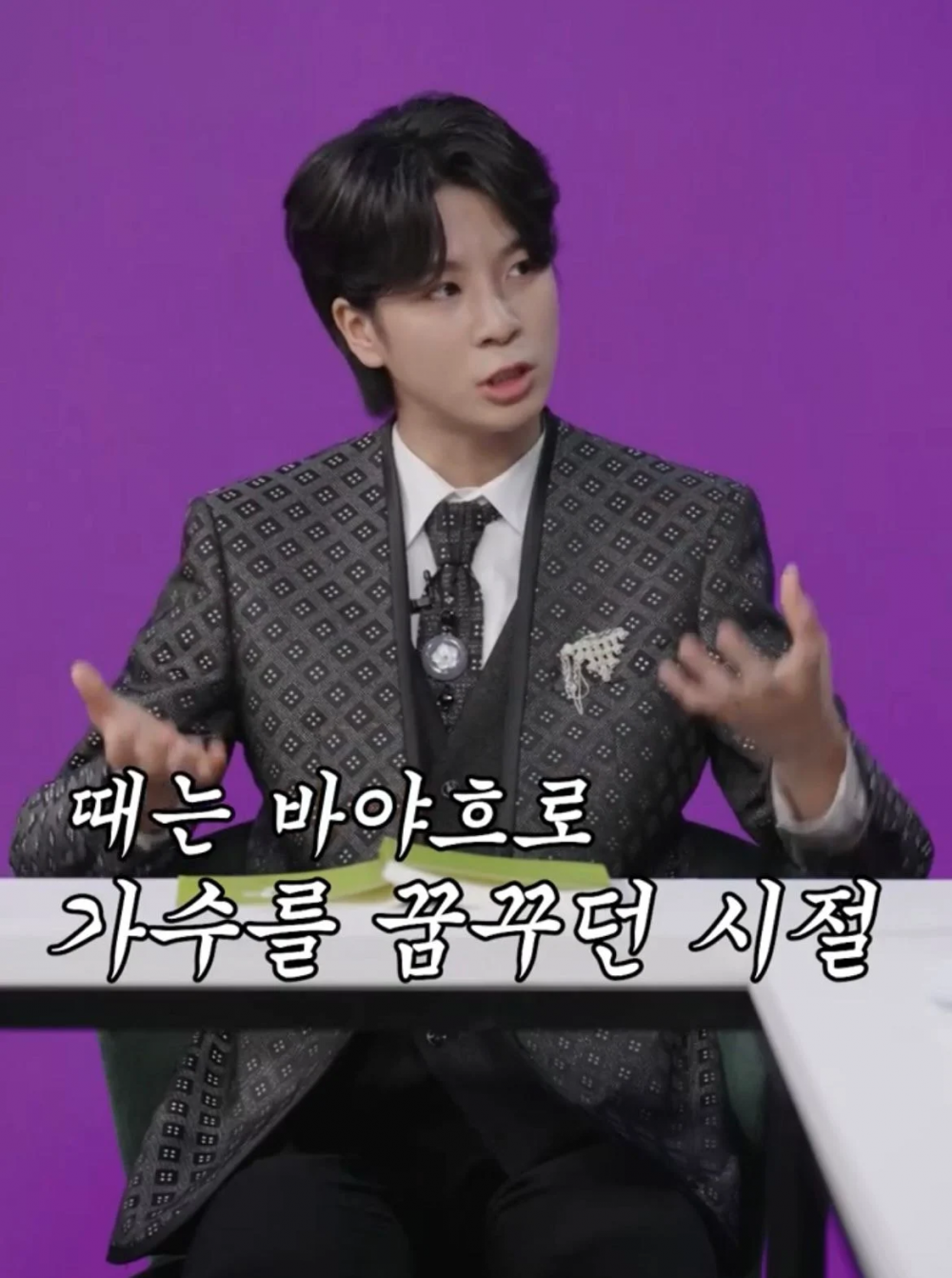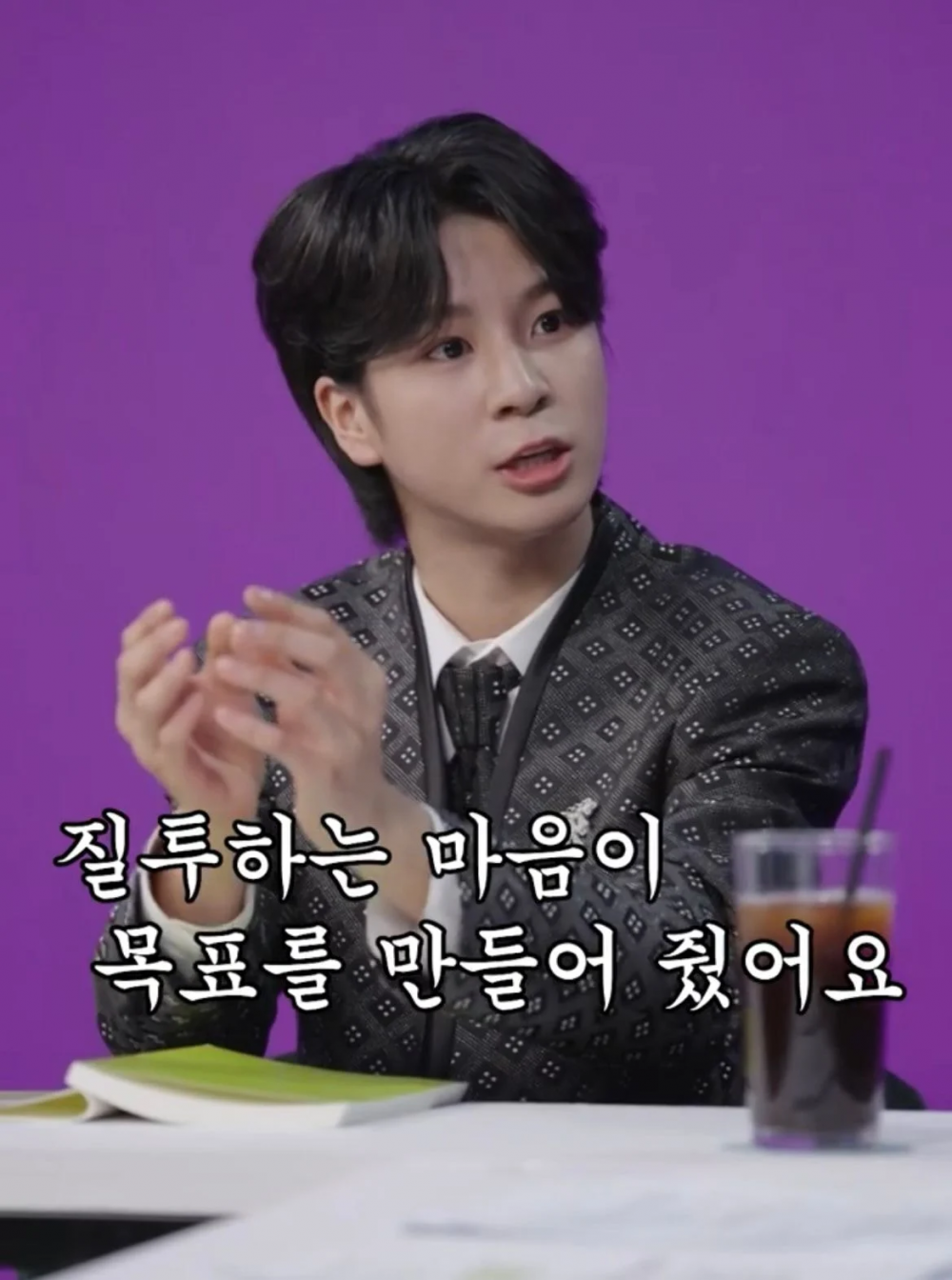 Jung Dong Won explained, "But I set a goal thinking I should do as much as they are doing. When I saw a trot singer I didn't know become big, I thought, 'I will go on that audition program no matter what.' So I started practicing for that audition program and continued to put forth the effort."
He finally gave a word of advice to that commenter and said, "Don't just be envious; turn that envy into a goal."
Many netizens were impressed with how mature Jung Dong Won is and how positively he thinks. Many admired his thoughts and praised him, saying, "Wow he grew up so well," "He's really an adult saying that the envy he felt made him have a goal," "He's more adult than I am," "There's a reason he became successful," "He's an amazing kid," "I hope he becomes more successful," "He really has a good mentality," "His thoughts are so deep," "Wow, I'm so proud of him and it's so good to see him have those thoughts," "I am so surprised by how much he grew up," "He's a true adult," "I think he's going to continue to become successful," and "I am in love with his mentality. such positivity."