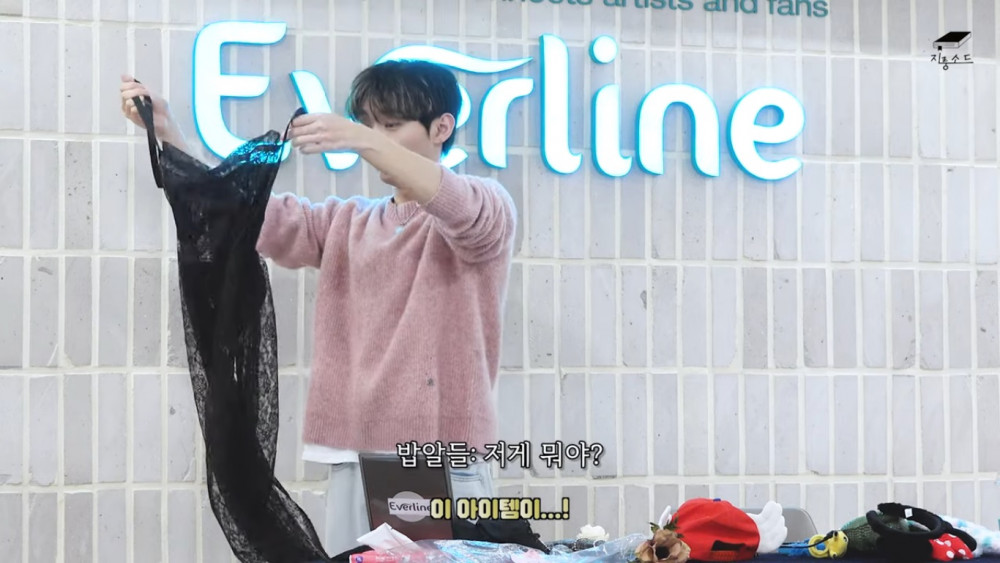 Yoon Ji Sung and his fans had a big laugh at their fansign event.
On an online community forum, a netizen shared a clip of Yoon Ji Sung opening a fan's gift at a fansign. The gift was a piece of clothing, but the moment the idol unraveled it, he immediately crumpled it, thinking that it was a woman's black see-through slip dress.
Later on, both Yoon Ji Sung and the fans realized that the piece of clothing was a small cape.

In the comments section, netizens hilariously noted that "the thing looks like a slip even when you see it, knowing what it is." Other agreed that "it looks like a slip no matter what" and shared the laugh.
Reactions include:
"LOL that looks like a slip even to me"
"Anybody would unravel it and think that it's a see-through dress lol"
"The clip is hilarious"
"LOL it's also hilarious because the fans also gasp together all of a sudden"
"I don't blame him for being surprised lol"
"I was also shocked lolol"
"How would anyone know that that's a cape lolol it looks like a slip"