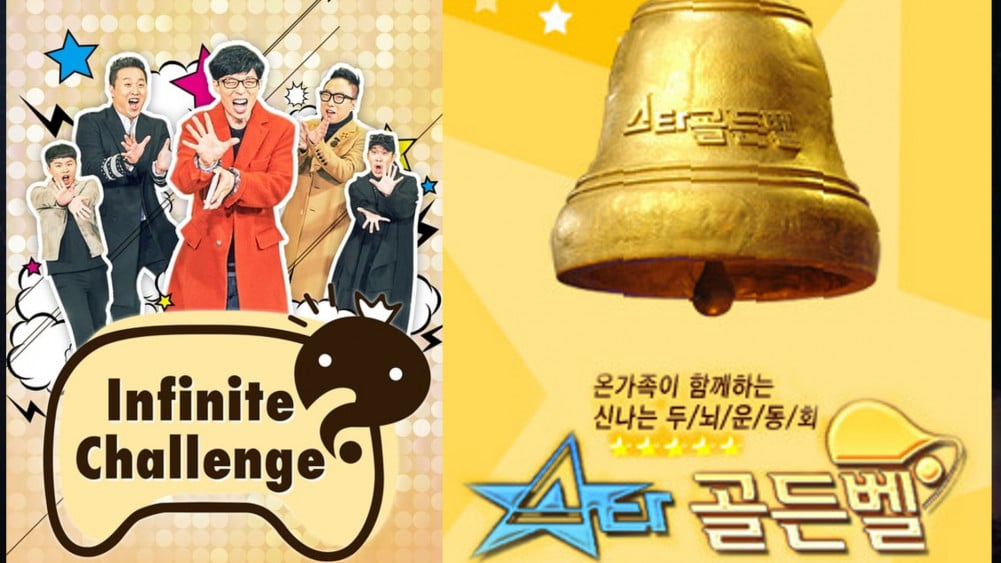 Korean variety shows are some of the most entertaining shows to watch, with their fun games, celebrity guests, and unique content. While there are many new variety shows today, there are still some classic shows from the past that many fans would love to see return to the screen. Here are seven variety shows that fans would love to see make a comeback!
1. Infinity Challenge: There was a reason why "Infinity Challenge" was such a long-running program, the iconic "Saturday Night" collaborations and music releases, trying multiple different challenges, it was a show like no other! Plus, all the cast members were highly comedic and added such different colors and humor to the show itself! It'd be great to be able to see this show return back on the screen!
2. Star Golden Bell: Test the wits of stars with this school-based variety program! This is where the iconic intonation game became super popular, getting all the stars tongue-tied!
3. Family Outing: Of course, there are many variety programs that are similar to "Family Outing," however, something about this show felt a lot more personal and really like a family! It'd be great to see this show come back, especially because many have missed the bickering between Yoo Jae Suk and Lee Hyo Ri.
4. Hello Baby: Who doesn't love their favorite stars being put into a position wherein they have to babysit little children? Adorable, loveable, and endearing, "Hello Baby" would be a show that would immediately capture the heart of the viewers!
5. Let's Go! Dream Team: Test the agility of stars, this show is perfect for celebrities who love exercising, plus it could also be a way where they get to relieve some of the stress of stardom! Imagine having a guest like BTS Jungkook or Wonho on this show!
6. Hidden Camera: No other prank is better than a hidden camera prank, whether it be a haunted house or whether it be tricking a star with a tense and serious situation, "Hidden Camera," which was hosted by Lee Kyung Kyu, was a blast and you don't really get to see these kinds of shows anymore either so it'd be great to re-live it once more!
7. Silver Tray Karaoke: Trying to memorize the lyrics to a song in a short span of time is a lot harder than you think, especially if you're aware that if you slip up, then a large tray will come down smacking you on the head, but that's the fun of it isn't it? Add on top of that the best duo of Yoo Jae Suk and Lee Hyo Ri; you'll never be disappointed by each episode!
Korean variety programs are one of the funniest, most interesting shows you're going to watch. If you haven't done so already, I highly recommend watching them!