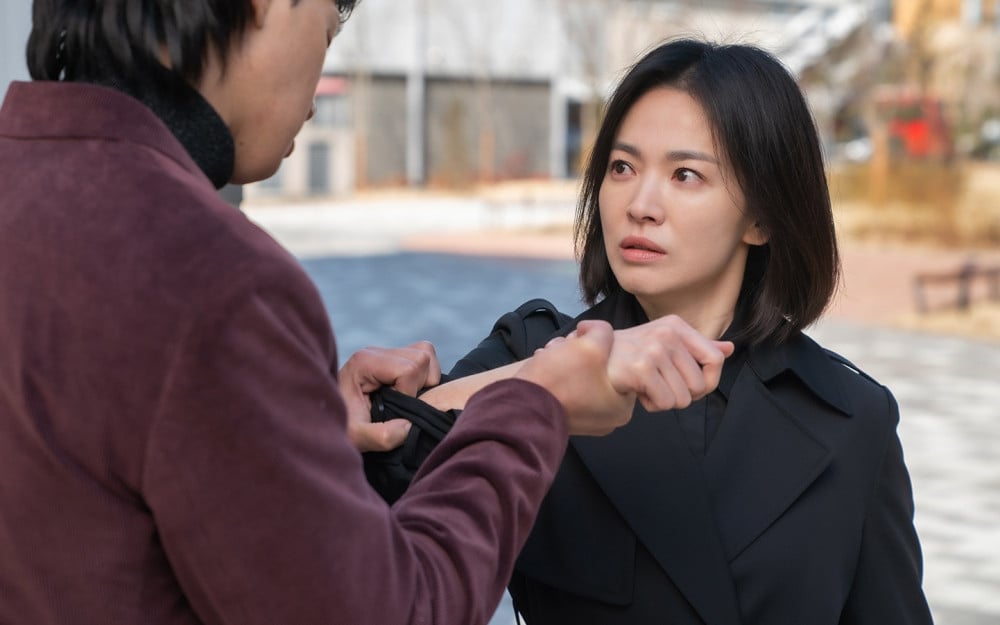 Song Hye Kyo has responded to certain comments from the viewers of 'The Glory.'
In her interview with 'Elle Korea,' the actress starring in the hit Netflix series spoke up regarding the comments about her appearance in the drama. Claiming that she looks "much older all of a sudden," commenters have pointed out that the actress herself seems to have 'aged.'
To these comments, Song Hye Kyo responded: "The character Dong Eun has led a difficult life all her life. I didn't think it would make sense at all if she appears as if she has received a lot of care and treatment. People say that 'Song Hye Kyo' has also suddenly aged a lot, but that is because I, too, of course, I have gotten old."
In light of her response, netizens have left comments such as:
"She has just aged naturally"
"If her current look is what aging looks like, I want to be that way, too"
"For male actors who age, don't people usually just say that they look 'elegant' and that their acting looks 'more serious'?"
"I personally think that Song Hye Kyo looks the most beautiful in this latest drama"
"So beautiful...lol don't these people themselves [the commenters] age as well"
In other news, Song Hye Kyo has ranked #1 in brand value for actors and actresses in January.