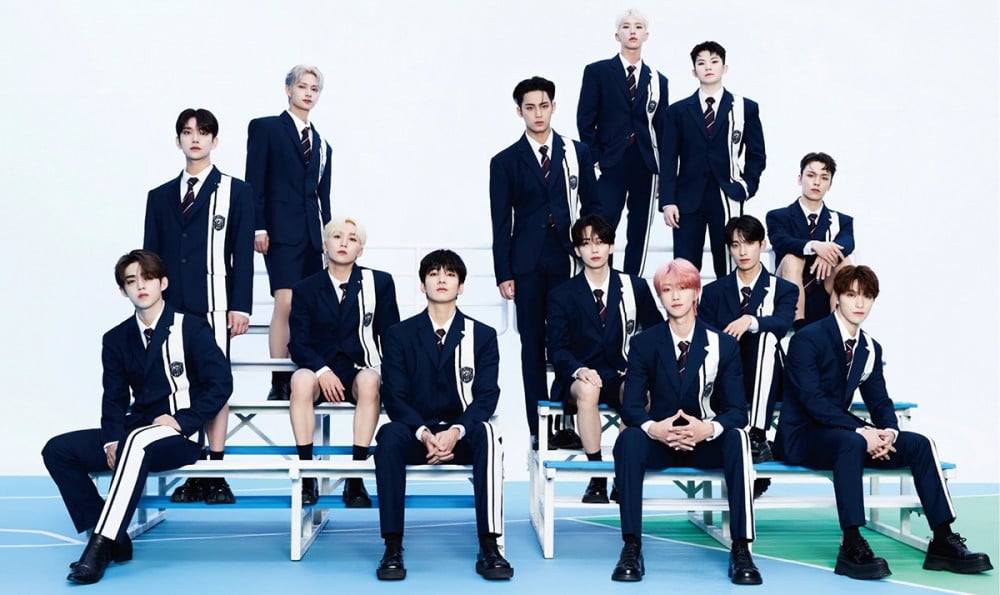 Seventeen will be teaming up with former SMAP member/solo musician Katori Shingo for their next Japanese drama OST!
On January 3, Pledis Entertainment confirmed, "Seventeen members Seungkwan, Jeonghan, and Mingyu will sing an OST produced by Katori Shingo."
Titled "Betting", the OST will be sung for the new Fuji TV drama 'War of Traps' starring Kusanagi Tsuyoshi, another former SMAP member. In fact, the OST was produced by Katori Shingo alongside Seventeen member Woozi, as well as the group's in-house producer BUMZU.
"Betting" sung by Seventeen's Seungkwan, Jeonghan, and Mingyu will be released on January 17 at 12 AM JST. 'War of Traps' is set to premiere a day earlier January 16 at 10 PM JST on Fuji TV.