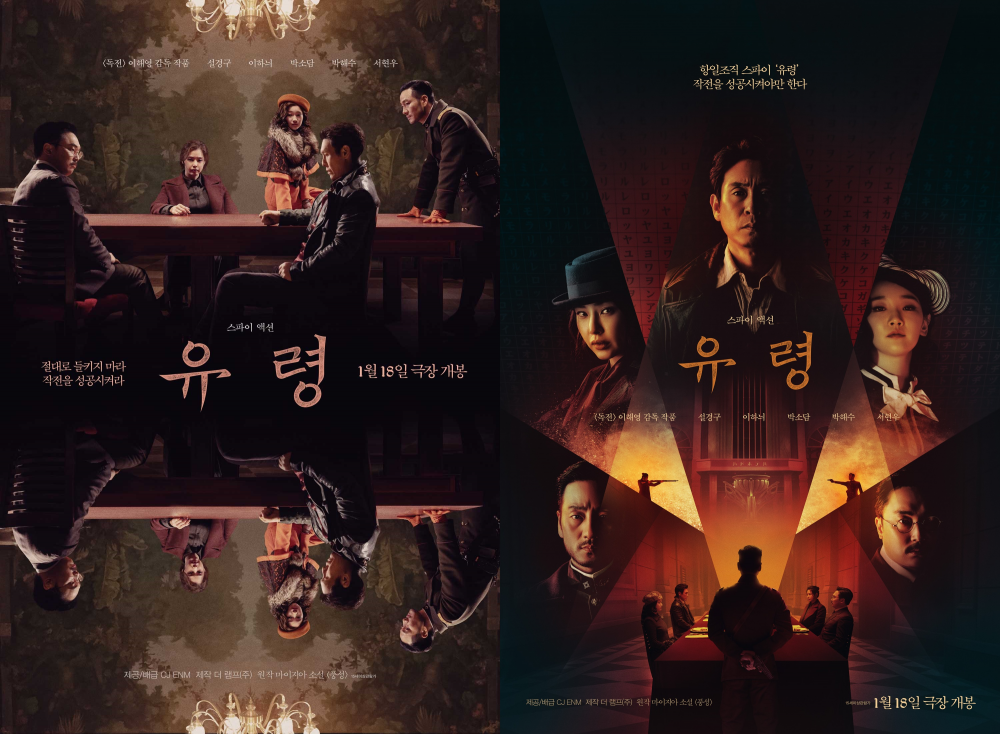 The main cast members of the suspenseful colonial-era spy action film, 'Phantom' directed by Lee Hae Young, will be greeting fans in person.
The film 'Phantom' takes place in the backdrop of 1933 and follows a group of individuals, each under suspicion of being a spy known as the 'Phantom', planted by independence revolutionaries to collect intel from deep inside the Governor-General of Chōsen (the administrative body over colonial Chosen). All of the suspects have been gathered at a 'Hotel' located on a remote cliffside, and no one can get out until the 'Phantom' is found.

With the premiere of the new film, the audience will be able to meet the cast members during the Lunar New Year holidays. Cast members Honey Lee, Park Hae Soo, Park So Dam, and Seo Hyun Woo along with director Lee Hae Young will be greeting fans in person at the Megabox Sangam World Cup Stadium, Megabox The Boutique Mokdong Hyundai Department Store, Megabox Mokdong, CGV in Yeongdeungpo, Lotte Cinema Yeongdeungpo, and CGV in Yongsan I'Park Mall starting January 21.
Then on January 23, the cast will be joined by Sol Kyung Gu and will be meeting with fans at CGV Wangsimni, Lotte Cinema Konkuk University Entrance, Lotte Cinema World Tower, Megabox COEX, and CGV in Apgujeong.
Meanwhile, the film will premiere in theaters on January 18.