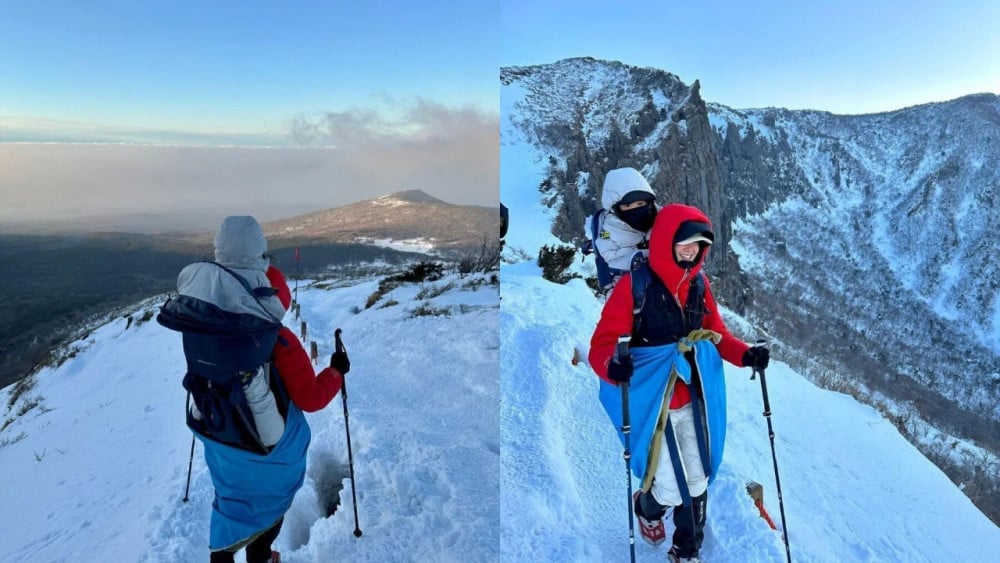 Lee Si Young showed off her immaculate strength as she hiked the highest mountain in South Korea with her son on her back.

On January 1st, Lee Si Young updated her Instagram with pictures of her and her son on Hallasan, which is the highest peak in South Korea. It's the second highest on the Korean peninsula after Paektu mountain located in North Korea.
In her post, she wrote, "I can't believe I came to Hallasan with you! I almost died because it was a lot heavier than I thought...but it was meaningful, grateful, and gratifying. I feel like my height shrunk at least a centimeter because you were almost 20kg and my face got tanned...but I'm so thankful that you came along <3
She continued, "Hiking with you on my back won't happen for the rest of my life hahaha But I'm so happy I could spend the first day of the new year with Jeong Yoon. I was worried if it'd be too cold or if I could make it but we all safely trekked without getting hurt.
Thank you to everyone who helped us."
Meanwhile, Lee Si Young is currently filming Netflix's 'Sweet Home 2.'