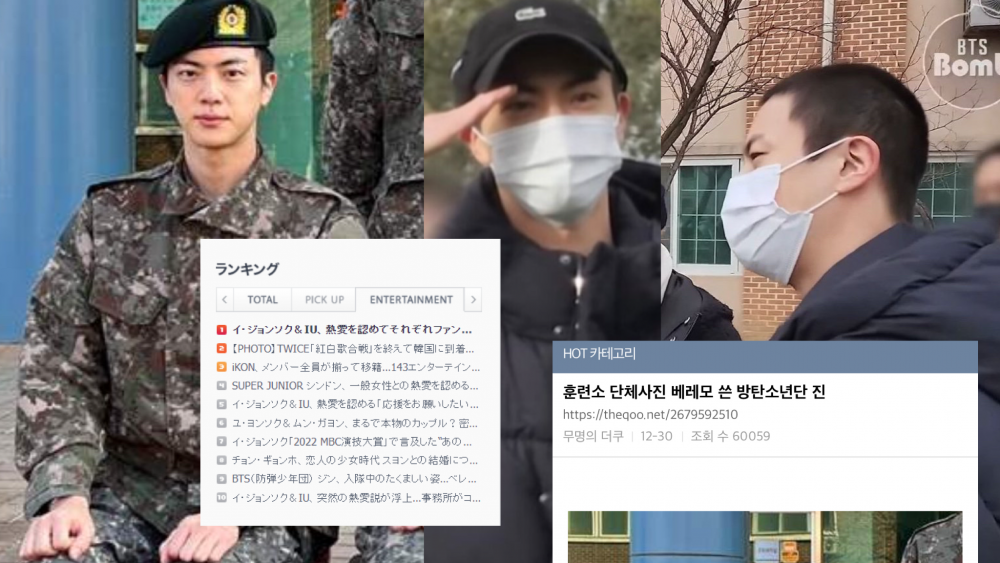 It's been two weeks since Jin enlisted, and we got a few pictures of him with a buzz cut and wearing the military uniform. The Military Camp posts official pictures of the trainees every other week. Such pictures get lots of attention from Netizens on K-forums. Jin always gets multiple articles trending in TheQoo Hot category, 50k+ views, and thousands of comments in mere hours. The reason it is such a hot topic is that people think Jin is very hot-looking in his uniform. Many users can't help but notice that Jin looks like he came out of a drama. Jin's athletic proportions and height also get lots of compliments. Let's look through the most popular comments on TheQoo and Pann:

"Even though it will be hard to train, your beauty is not going anywhere. You look like an actor.."
"It's not real. It's like filming a movie. He's so handsome."

"All good-looking people have pretty eyebrows."
"I can understands why he is a celebrity."
"Honestly...We should never compare our looks to celebrities like Jin..."
"Still handsome..How can you look so clean and elegant?"
"This uniform..his handsomeness and good proportions really struck me."
"No makeup, no hairstyle, he is bloody handsome..what the ****"

"Yah f*ck, is there a hat that fits him...? I saw him in real life and his face was small even among people with small faces."
"The fact that he shaved his head makes his face shine even more."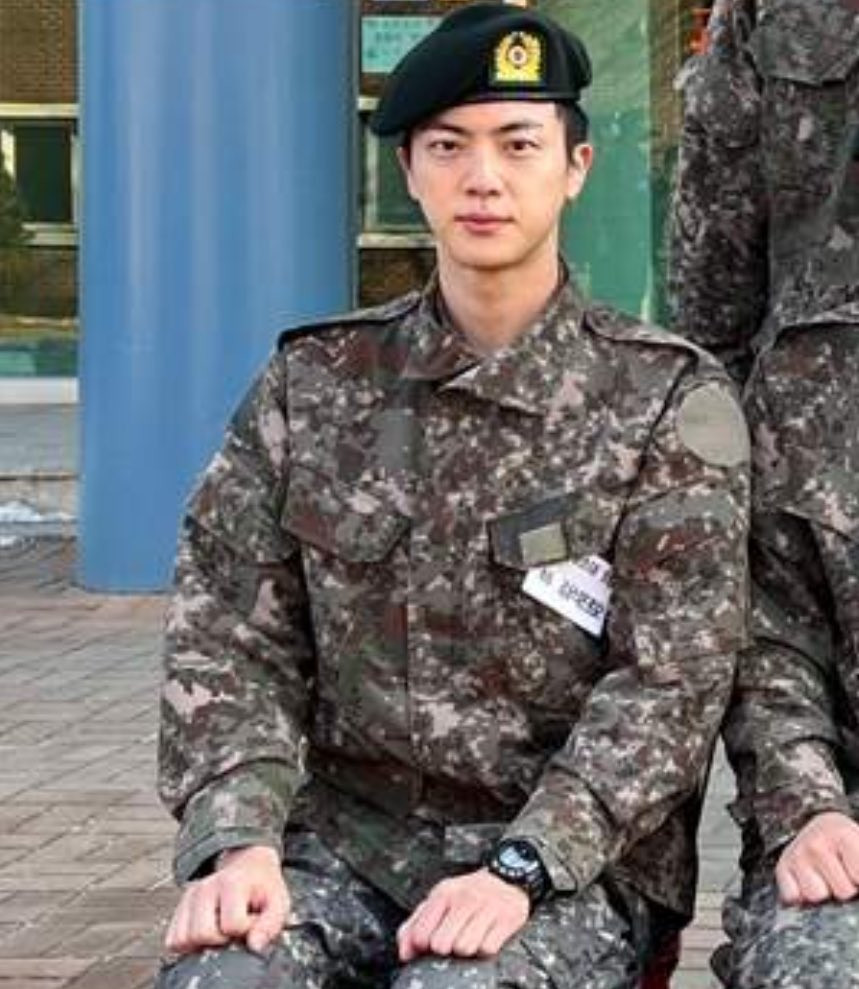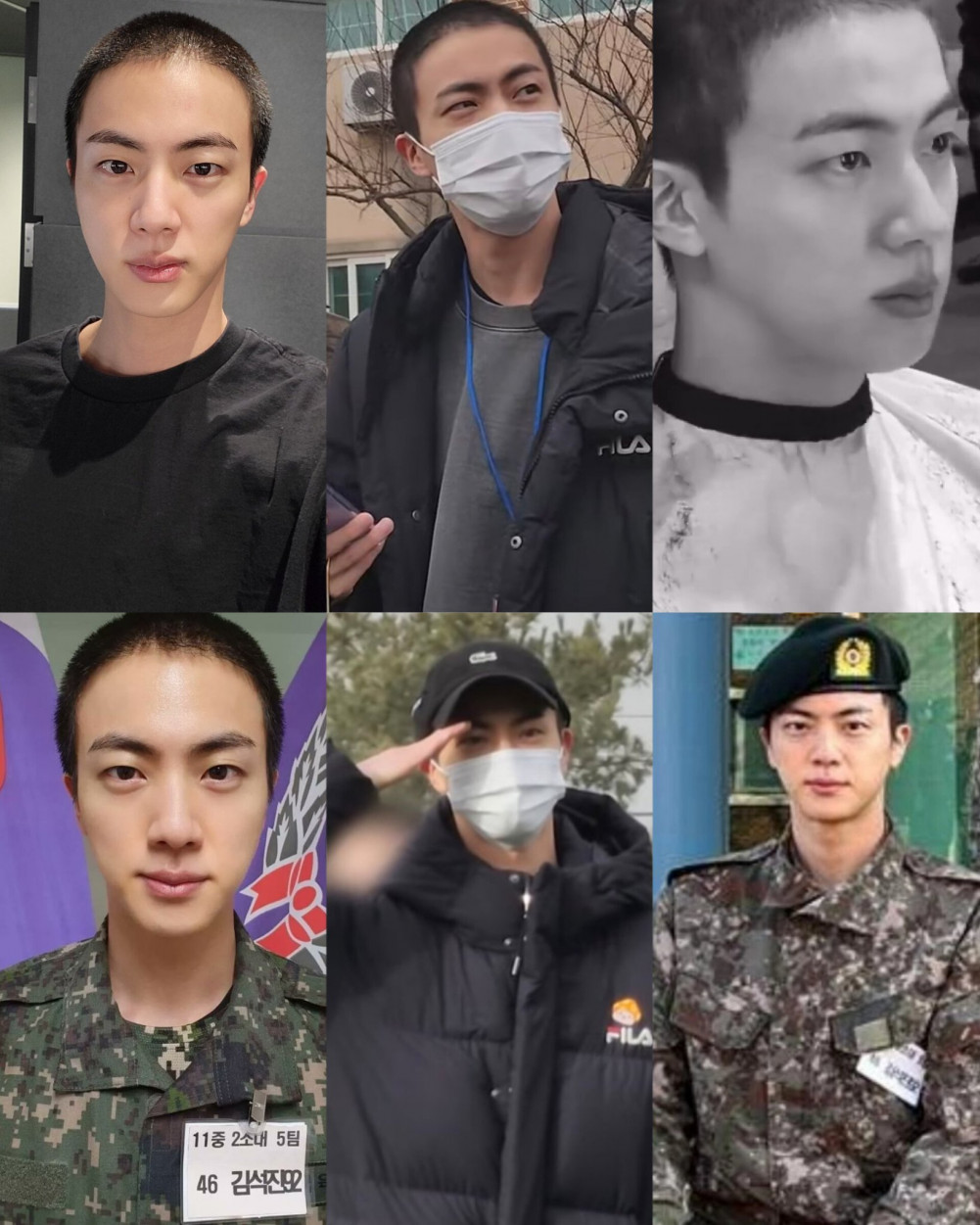 "Handsome people always have such pretty head shapes."
"His skin is so perfect, I envy him."
"Why does everything Jin does feels like a shot from a movie?"
"After all, a handsome man is handsome no matter what he does."
"I never knew Jin was that tall, but now I'm seeing it clearly."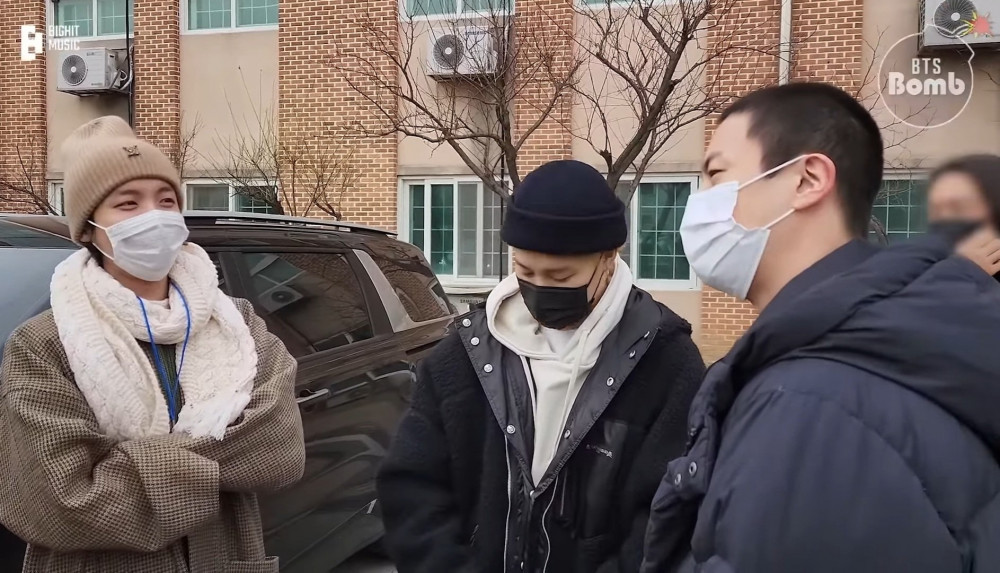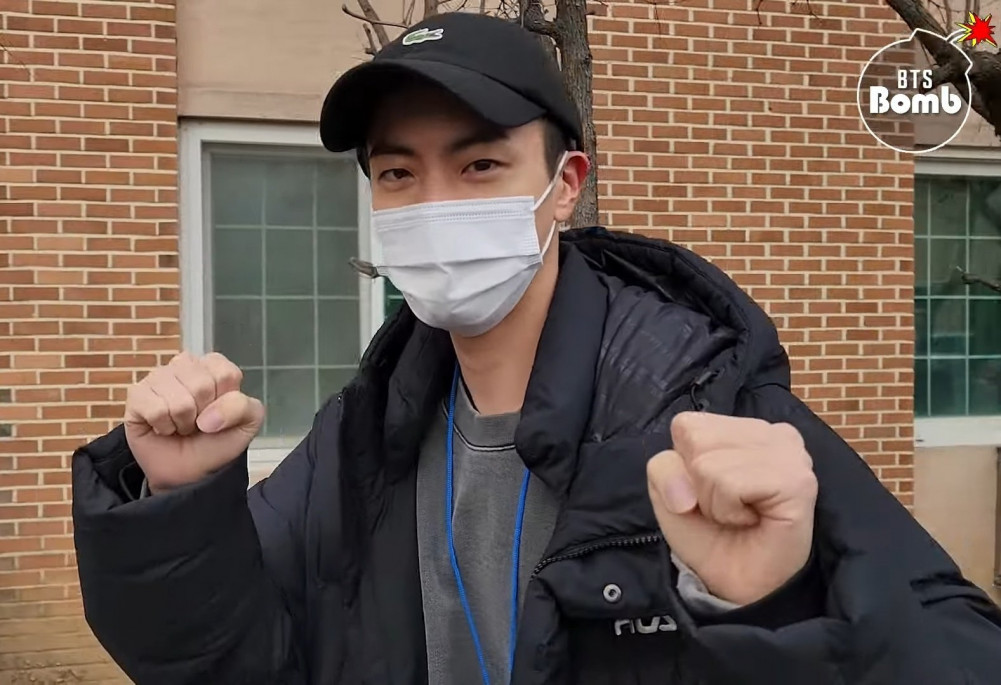 "Jin is really different...He is very handsome and very tall."
"He looks like a student wow."
"He's so dignified and handsome! Stay healthy!"
"He has such a pretty head shape."
"Sending him to the armt feels like such an improper use of someone with more potential..like using a 100 billion won diamond as a gold ball."
"Come back well!"
The new photos of Jin wearing a beret attracted lots of attention not only in Korea, but also in Japan. The article with these photos has been trending on Yahoo for days. Netizens comment on how handsome and manly Jin looks.
The K-media is also whipped for Jin's looks.
"BTS Jin's update with his buzz cut hidden under a beret. 'Manly hansomeness' that shines regardless."

"Jin took a picture with his fellow recruits, wearing beret in a ready/disciplined posture at the boot camp. His sparkly eyes, peachy skin tone and his small face in the released photo stand out, highlighting his unmatched 'Worldwide Handsome' visual."



Thousands of fans on Twitter also find Jin's new look very handsome, commenting on how the uniform suits him.