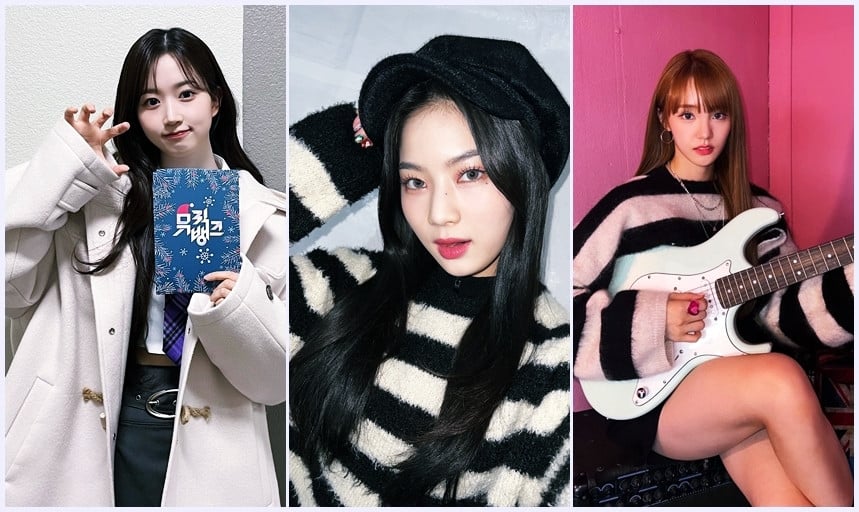 A netizen on a Korean K-POP community forum started a discussion asking other users: who they would like to see as the next female MC of KBS' Music Bank.
Although the list keeps growing, it seems like a few 4th gen girl groups, and their respective members are the top contenders and favorites to replace IVE's Jang Wonyoung, who is leaving the 'seat' empty.
The most mentioned female Idol is NMIXX leader Haewon who recently appeared in Music Bank as a special MC. Haewon was praised for her pronunciation and cool jokes.
STAYC's members were also hot talk; netizens mentioned Sieun. The other STAYC mentioned member was ISA, who is known as a social butterfly amongst 4th gen Idols.
Another group that was mentioned two times was NewJeans, although in that case, one of the netizens just pointed them as a group, and another wrote Minji as the preferred candidate to take the MC role.
Woo!Ah!'s Nana, Le Sserafim's Chaewon, and aespa's Winter were mentioned as well.
Source: original post: here
1. NewJeans..?
2. I hope that Haewon can do it
4. Haewon
5. I think that Haewon would do well
6. Woo!Ah!'s Nana would be good too
7. My wish is Haewonie
8. Haewon. She did so well as a special MC
9. STAYC's Isa is my big wish
10. Kim Chaewon or Winter
11. Minji!
12. They are actresses but Jung Jiso, Cho Yihyun or Park Jihoo...