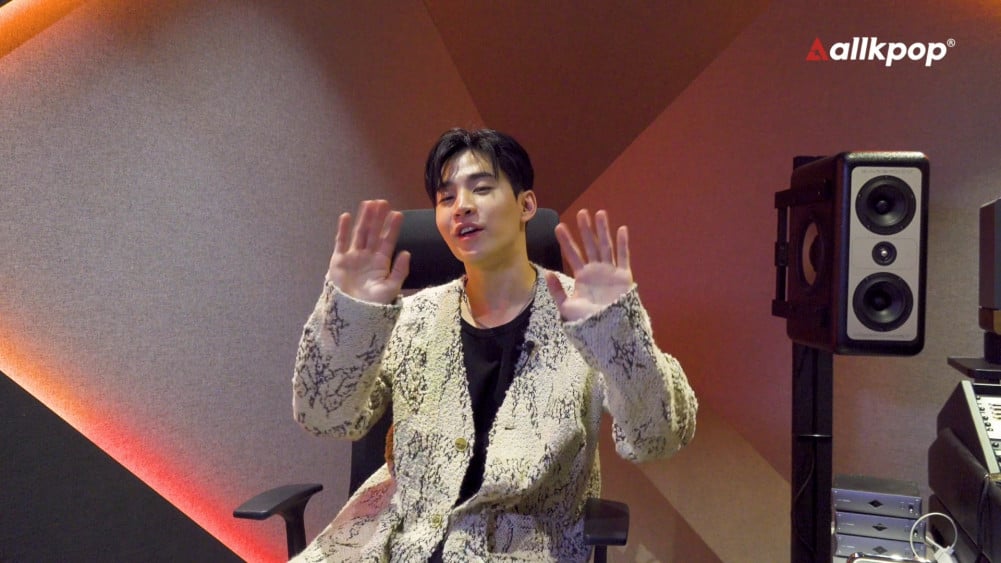 Singer-songwriter Henry Lau recently came back to the music scene with his new English-language single "Moonlight," his first musical project in over 2 years.
Breaking away from the static style he has released so far, he presents a breezy indie pop with a fast tempo. "Moonlight" has an easy-to-sing melody, rich guitar and drum sounds, and an addictive chorus. The song contains Henry's distinct sense of rhythm and energetic charm, delivering unique and pleasant energy to music fans worldwide.
After launching his career in 2008 as a member of Super Junior-M, Henry then made his solo debut in 2013 with the mini-album "Trap." He was cast to play the lead role in the 2013 film "Final Recipe," making it his acting debut.
Henry sat down with allkpop to dive deep into his latest single, "Moonlight," his 15-year career in the music business and offers some words of wisdom to anyone who is currently learning a language. Keep reading to know more about the multi-talented artist!
If you prefer, you can also watch the video interview below:
allkpop: Please tell us more about "Moonlight" and its creative process. What do you hope to convey with it?
Henry: When I first started with "Moonlight," I had this melody in my head, but what I have was not like a beautiful one person singing this melody, but it was all your friends or everybody in the club screaming. It started with that one melody, and then slowly from there, I came up with the chords, and new melodies came; that's basically how it started. Sound-wise, I purposely picked a lot of very natural-sounding instruments. If you listen to the drums, actually, a lot of them are real-recorded drums; they're just processed in a way. I'm very happy with the way it turned out, and I think a lot of times when you first start a song, you have this emotion, and then when you work on it, it changes sometimes. But with "Moonlight," it started hyped, with very careless melodies. It is exactly the way it was when it first started.
allkpop: You are a singer-songwriter, multi-instrumentalist, choreographer, and actor. What role has art played in your life, both growing up and now?
Henry: I first started music when I was very young, about 5 or 6. I started learning violin and piano, and that's where my musical journey started. Through junior high, I started to learn how to "pop" dance, and one thing led to another. I started singing, and later on, I got the opportunity to act in movies and dramas, next thing I started painting. I think all these art forms are just expressions of emotion, and I think it's different for everybody. Everyone expresses themselves differently; this is just my way of expressing myself. So I will continue to do my best to express all of my emotions to all of you guys.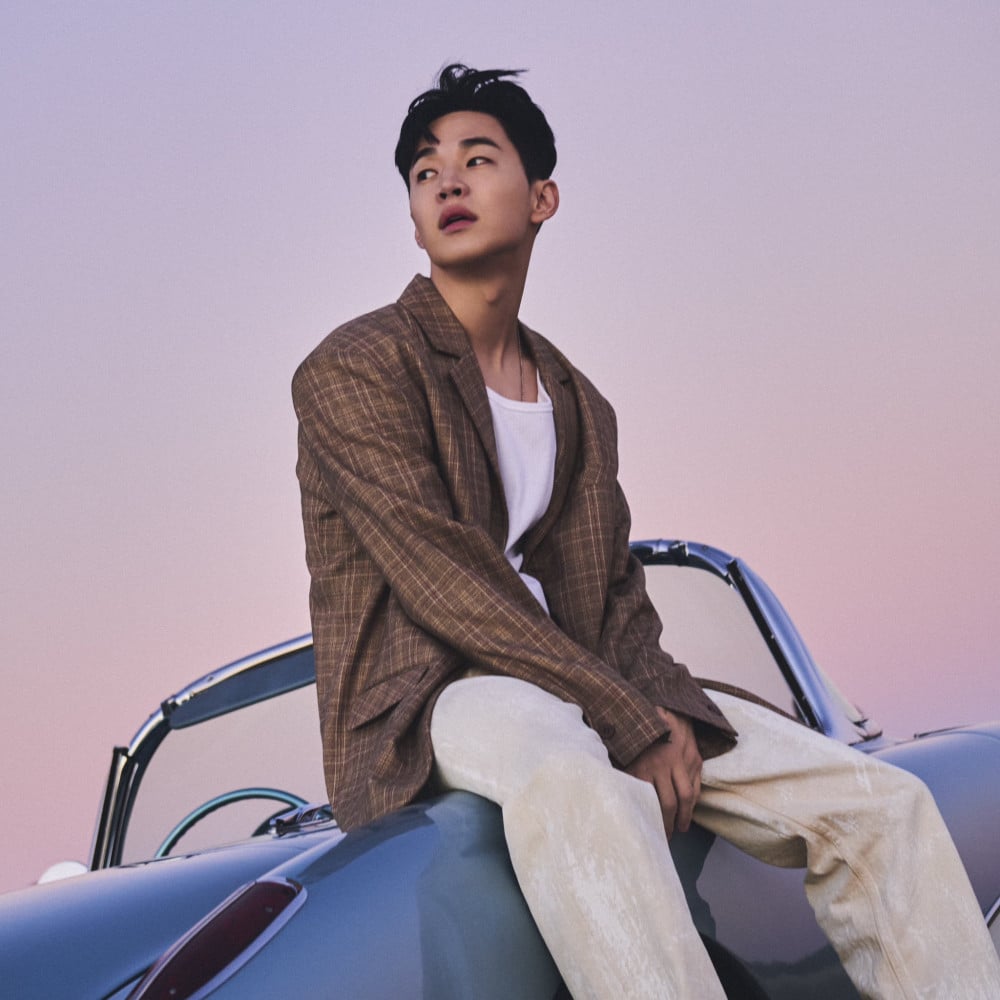 allkpop: You've been in the industry for more than a decade. What was your earliest memory of falling in love with music? And how has your journey been thus far?
Henry: I've been doing this for quite some time now. Like I said, I started very young. I don't even remember when I didn't do music. But I think it's safe to say that I didn't seriously like music when I first started because it was so difficult, practicing every day, training, going through all that. I think the first time I started, I was like, "Oh, this is kinda cool." When the first time I was playing in front of people, I remember I was about 10 years old and then I played for people; I never played for anybody, and I was like, I really hated it and everything, that "nobody would like it," but after I performed, people started clapping, I was like, "Wow! This is kind of cool," and then that's when my love for music really started. I think that's where it all began, and now, I'm just in love with the feeling of being up on stage.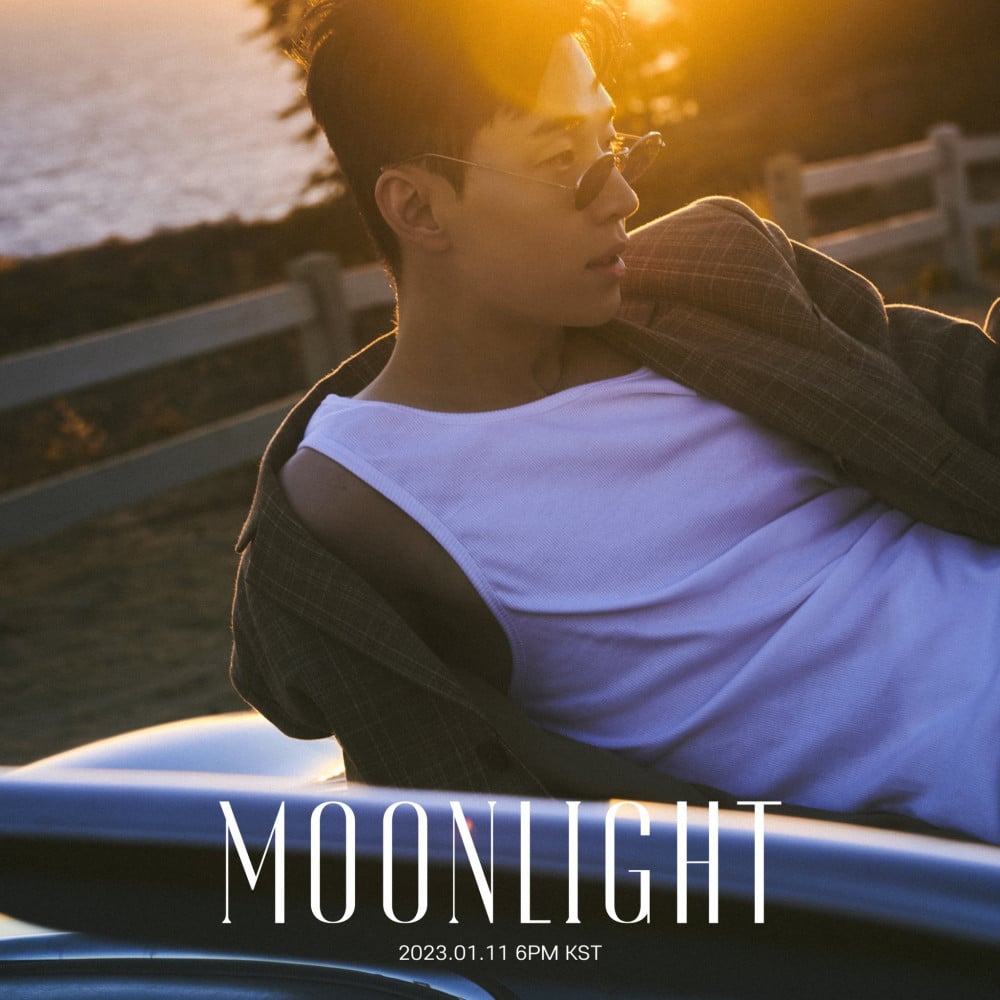 allkpop: What was the moment you realized you were born to be who you are now? What pushed you to become the person you are today?
Henry: I think there were a lot of driving factors. There are a lot of people around me, especially all my fans. If it wasn't for my fans, I would definitely not be here today. [There are] a lot of times where I thought of giving up, or times I think I can't make it through this. Sometimes I would look at some things by my fans, and they write some comments or stuff or the little cards they send me, these are all driving factors for me, and I just want to say thank you to all of you.
allkpop: What aspect(s) do you believe are the most important when working on new music?
Henry: I don't think there's anything that's like, "Oh, this is the most important thing when you work on music." Everyone's process is different. Before it was more like, "Okay, you have three weeks to finish an album." Sometimes it's crazy since you have two weeks to finish an album, something like that is actually crazy. It's almost impossible, but since I do so many things like, "You have to go somewhere to film a movie or something, and these times you have to finish between this." I avoided that. This time, with "Moonlight" and the album, I previously set aside a very long time. I actually took time and I discovered myself musically as well, so I took about close to a year, I would say, doing just music. I went to different places, previously met a variety of producers and other singers, and collaborated with them. I tried different types of genres, I tried rock music, and I went to Nashville to really see what country music was about. And since a lot of my songs have violins, the story in Nashville was because I really wanted to see how they incorporate the violin in country music so well. So, I went on a trip then one thing led to another, and next thing you know, I'm in the house where OneRepublic members live, working with the producers. I work with so many producers this time. I think the most important thing for music creation, it sounds simple, but it's just doing what you want, that's the most important thing. I felt like this is what I really did this time. I'm pretty satisfied and I'm very excited to show everybody all the things I've come up with.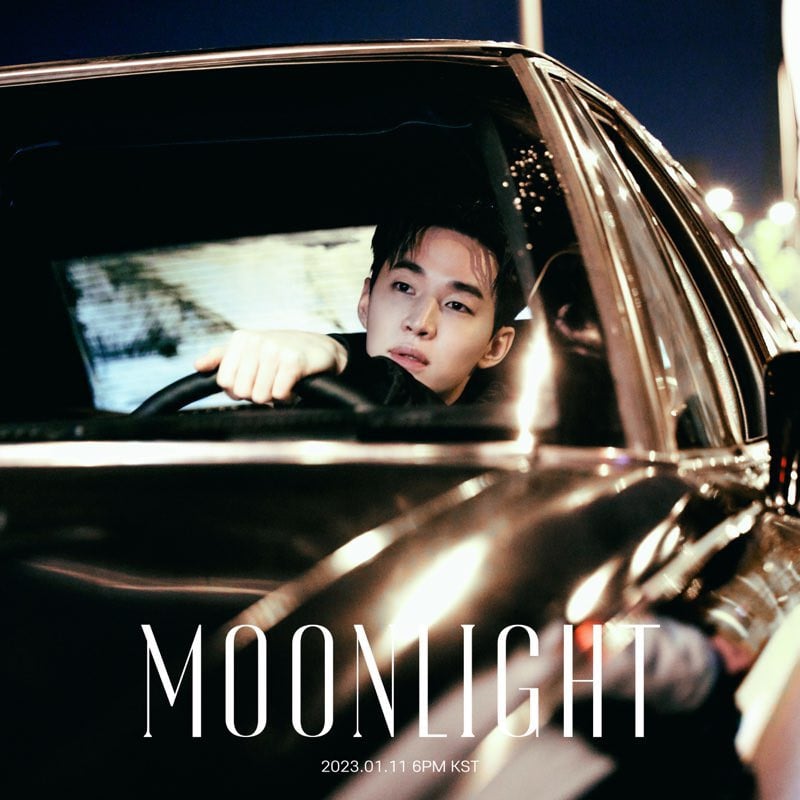 allkpop: What have been the turning points in your life where you've seen yourself change or progress significantly?
Henry: I'm constantly looking for ways to improve myself, to learn new things. But I would say the making of this song and album was actually one of the big changes in my life. I really feel through the last year, this is where I've grown the most. I discovered a lot of things about myself.
allkpop: You speak English, Mandarin, Korean, and Cantonese. What is it like to be able to communicate in multiple languages? How has it helped you in your career as a musician in this industry?
Henry: I think language is one of the most important things in the world because language is like a key to another world. If you can speak another language, it allows you to access so many different things and information, and get to know so many people. It's just amazing how language could change your life. I'm always open to learning new languages and I love learning new languages because I just love connecting with people.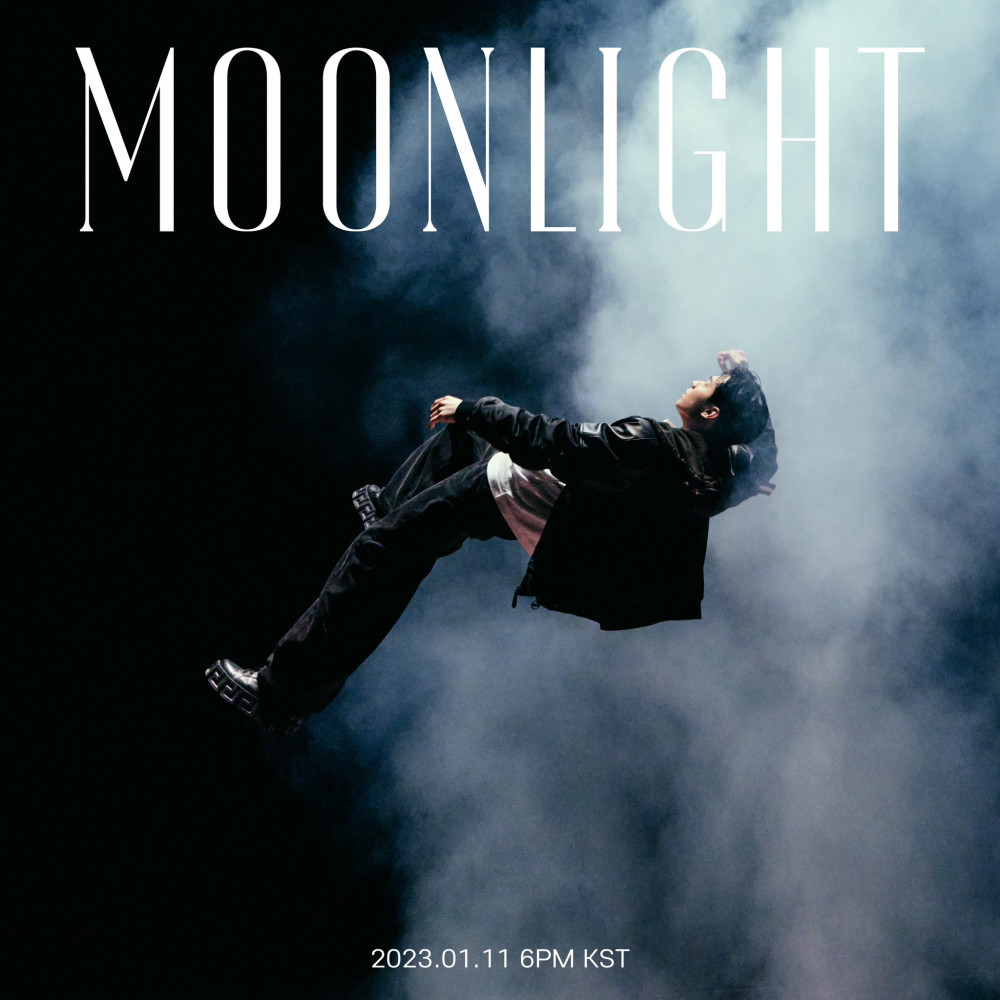 allkpop: What advice would you give to someone who is currently learning a language?
Henry: I love learning languages. I've been pretty lucky to be able to be in so many places and be surrounded by different languages and cultures. But I think the one thing that I would suggest is that you can't be shy. When I was learning Korean, I was purposely not shy in bringing my own notepad and just put down all the limited words that I knew, and I would just say them to everybody. Through that, for not being shy and just constantly repeating and using it a lot, I ended up picking the language pretty quickly. So do not be shy, you can do it!
allkpop: If there is one thing you would like to be remembered for, what would it be?
Henry: If you just remember me at all, I'd be happy with that. I think I try my best to have an impact on other people's lives. If in any way, even in the slightest way, I have any effect on your life, I'm already satisfied with that. Even if just one day in your life or one second in your life you're watching my TV shows or listening to my songs, and you just really felt something, whether it's sad, happy, made you want to go party or something like that, I'm just satisfied with that.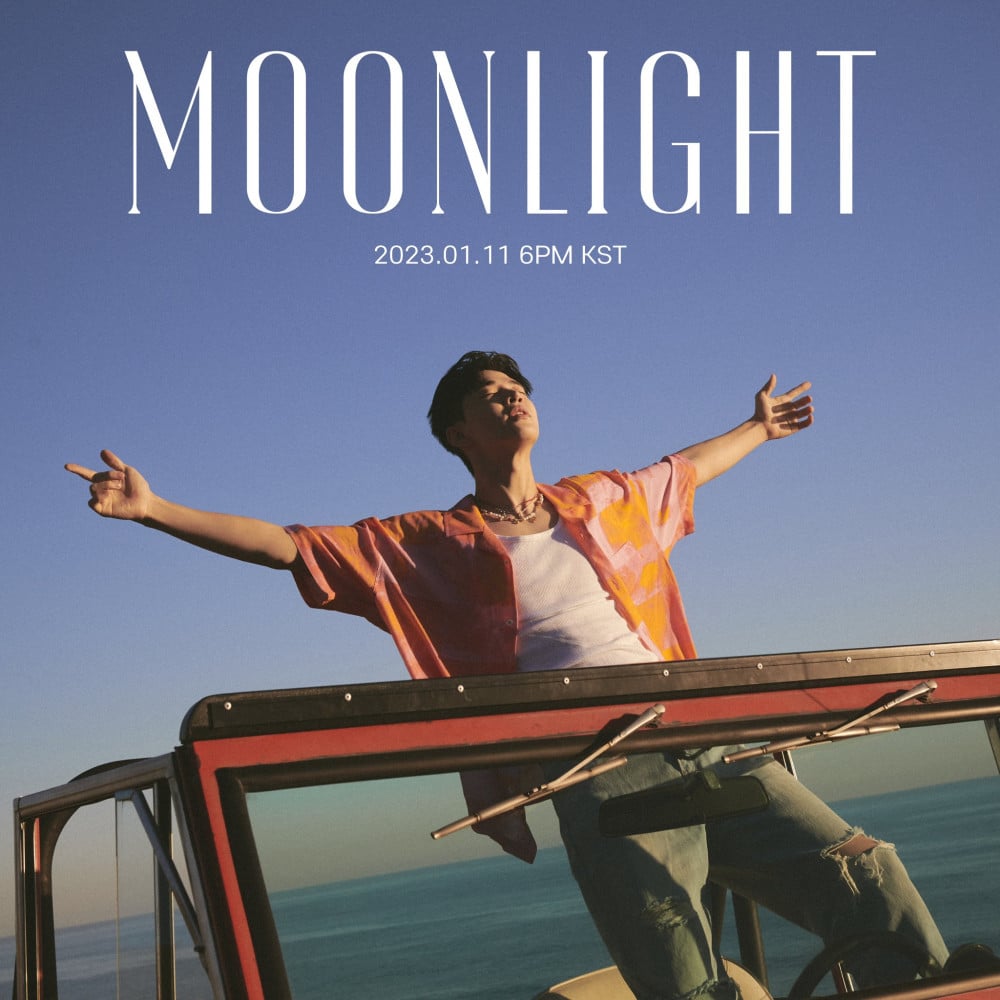 allkpop: Any new year's resolutions?
Henry: This year, I have goals which are first of all, "Moonlight" just came out, so I'm happy with that release, but I really want to show you guys this album as soon as possible. I want to make more opportunities for me to perform for all of you guys and have concerts and start a tour. There are a lot of things that I want to do this year. But once again, I would like to thank everyone for just supporting me through this. This won't be possible without all my fans.
allkpop: Please leave a message for everyone and your fans!
Henry: Thank you everyone for just supporting me through all these years. I worked very very hard for "Moonlight," and just please show it to everyone, all your friends. Thank you, guys!
Moonlight Streaming: