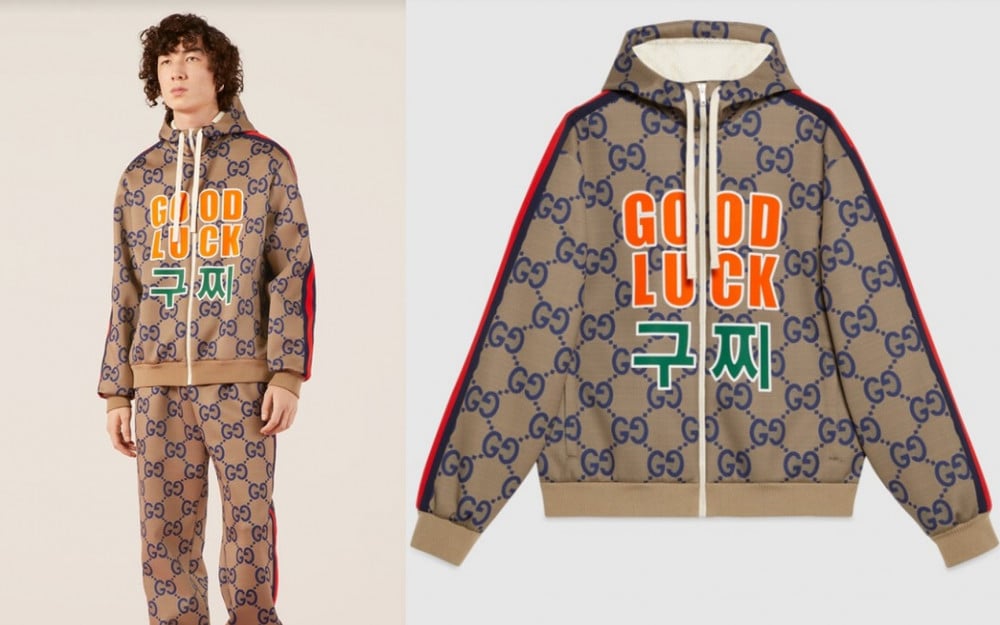 Luxury brand Gucci's new clothing items became a hot topic after the new design was released.

On January 5, a post titled 'Gucci's current situation' was posted on various online communities. In the post, photos of Gucci's new clothing recently released in Korea were uploaded along with a short text "not photoshopped."

There were two designs included in the post: a hoodie zip-up and a short-sleeved T-shirt. On the front of the hoodie zip-up, the English word 'GOOD LUCK' is written in orange letters, and 'Gucci' is written in Korean below it on the hoodie.

The short-sleeved T-shirt also has a similar design. There is a Gucci logo in the middle of the front of the clothes, and the word 'Gucci' is printed in Korean on it.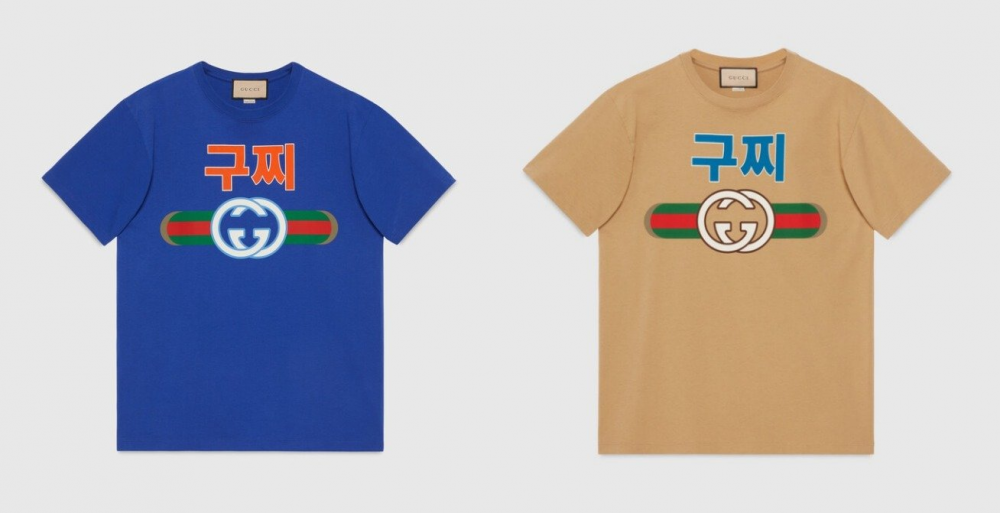 These clothes, which look like fakes at first glance, are authentic clothes that Gucci released exclusively in Korea. According to Gucci's official website, Gucci introduced various products such as cardigans, collar knit tees, hooded zip-ups, and short-sleeved T-shirts under the category of 'Korea Exclusive.' Among them, the Korean word 'Gucci' was printed on these two products.
Gucci explained about the product, "The patches written in English and Korean further emphasized the charm." The zip-up hoodie costs 3.2 million KRW (~2,506 USD), and the short-sleeved T-shirt costs 890,000 KRW (~697 USD).

Netizens who saw the products reacted by saying, "If I didn't read that it wasn't photoshopped, then I would have thought it was photoshopped no matter what," "I really want to see the product in person," "I think I can find that in a flee market lol," "You wear Gucci because it has the GUCCI writing in English," "The true identity of Gucci is their brand written in alphabets," "It's eye-catching at least and since an article was published saying it's real, people will now know it's not fake," and "I feel like people would ask me if it's fake if I wear it, lol."