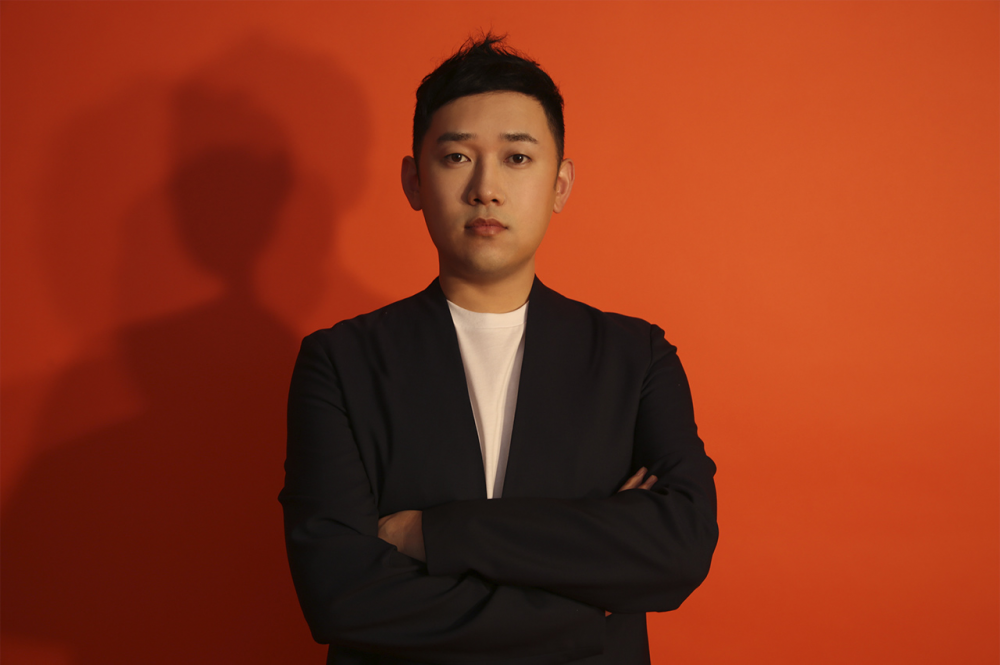 Working as a creative is difficult in any industry, and when it comes to K-Pop, which was previously an emerging genre that's now a music industry titan, SINXITY, aka SJ, has been steadfast in his dedication to rise to the challenge. With 10 years under his belt as the former Creative Director for YG Entertainment, he now has an artist company, AXIS CCP, that he helms. AXIS CCP is most notable for the production of the Korean drama, Semantic Error, and SJ has continued to innovate to push the boundaries of cutting-edge tech and mainstream media as we know it.
With such a deep knowledge and understanding regarding the expanse of what modern-day Hollywood can offer, allkpop sat down with SJ to talk more about his experience working in K-Pop and making that shift towards creating different types of consumable media. SJ continues to push forward important social issues like LGBTQ+ rights and awareness to the forefront of K-culture through his intentional creations, so keep reading to learn more about what he's working on and how you can connect with him.

allkpop: Hi SJ! Thanks for speaking with us, we're excited to chat with someone as accomplished as yourself. For our readers, please introduce yourself and share a little bit about yourself and what you do!
SJ: Hello! I'm SJ, a.k.a SINXITY. I am a Founder and CCO of AXIS CCP, and I work as a Music & Drama Producer.

allkpop: So, as it pertains to K-Pop, you served as the former Creative Director for YG Entertainment for 10 years and helped launch groups like BLACKPINK. Tell us more about that experience and the type of things you did in that role.
SJ: I served as the Creative Director for BLACKPINK from their trainee days until after their debut. I established the group's concept, supervised artists' image from test shoots with visual crew, and was responsible for debut artists' creative direction, including promotion strategy, music videos, and teaser content.

allkpop: What are the best and worst facets of working in the K-Pop industry as a Creative Director?
SJ: The best thing about working as the Creative Director in K-Pop is that I am able to create what's in my head with an amazing staff, and share them with fans from all around the world. The hard part about it would be work-life balance.

allkpop: What project are you most proud of from your time at YG?
SJ: Each and every one of them is something I am proud of, but if I had to pick, I would say the debut projects of WINNER and BLACKPINK stand out. Compared to other projects, we had more time to prepare, and we were able to fully bring to life the concept we had envisioned. Among the debut projects, I particularly remember coming up with the fan club name "Inner Circle" for WINNER and "Blink" for BLACKPINK, and those are the moments that have stayed with me the most, even until now.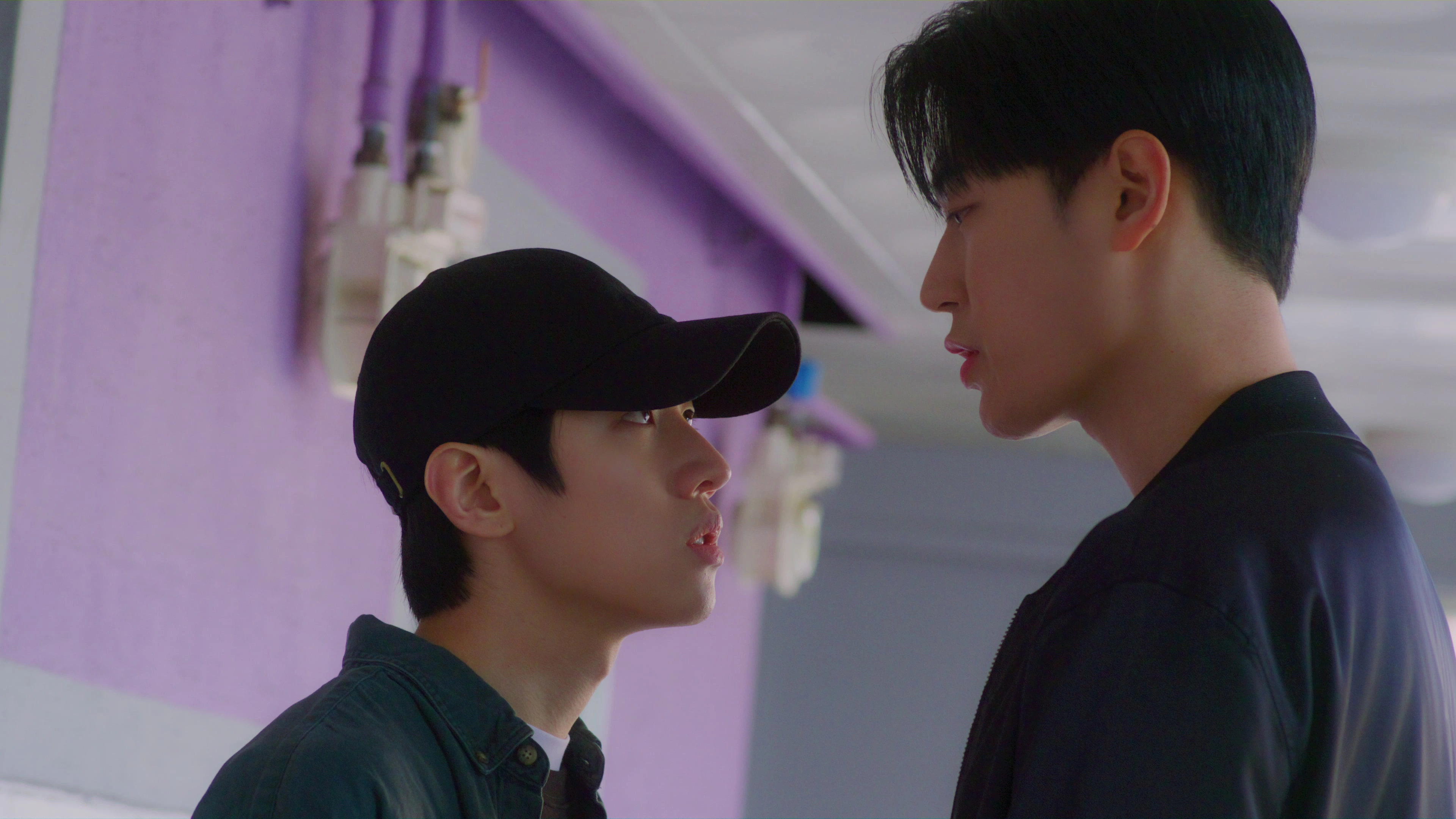 allkpop: K-Pop served to be a gateway into many more forms of entertainment mastery for you! You are now the founder and CCO of an artist company of your own, AXIS CCP, which helped to produce the popular Korean drama, Semantic Error. What was the experience of starting your own artist company like? What challenges did you face along the way?
SJ: I think it might be one of the best things I've done in my life. I needed much courage, and there were so many people around me who gave me the support. Aside from the various entertainment scandals and pandemic after launching my own company, there weren't many major difficulties I can think of!
allkpop: Now shifting gears back to Semantic Error- you served as executive producer. The show aired on the Korean OTT platform Watcha and featured former idol Park Seoham and DKZ's Park Jaechan. When the drama aired, it topped the Watcha platform list for 8 consecutive weeks. What do you attribute to be the cause of the massive success of the show?
SJ: Raemongrain, our co-production company, played a crucial role in the success of Semantic Error. They provided strong leadership and guidance to the director and writer, and demonstrated exceptional production skills. Another key factor that contributed to the success of the show was the casting of Park Seo-ham and Park Jae-chan. Initially, we faced many challenges in casting due to the impact of issues such as school bullying and the MeToo movement on the Korean TV show industry. When these two talented actors came across our radar, we knew they were the perfect fit for the roles and felt it was meant to be. Additionally, the direction of the work as a 'pure love' story without any biases or framing also played a significant role in its success
allkpop: Semantic Error is very unapologetic in its display of LGBTQIA+ representation. It also isn't just a typical romance story and utilizes the genre of Boys Love. For readers that may not be familiar, could you explain a little bit about the genre and how it may be different from similar genres?
SJ: Semantic Error portrays a typical romance story that focuses on the relationship between the two main characters, rather than specifically highlighting their LGBTQIA+ identity. While the BL genre, as seen in novels and anime, often categorizes characters based on their persona and roles, Semantic Error chooses to present a pure and typical romance story that is not limited by their sexual orientation. It is unique in its portrayal of a romance story without biases and framing.
allkpop: Semantic Error brings light to real social issues around homophobia going on in not just South Korea but around the world. Are you hoping to make broader statements to not just viewers, but politicians regarding not only treatment, but laws against the LGBTQIA+ community?
SJ: The LGBTQIA+ community still faces significant challenges in terms of human rights in Korea. While it was not the intention of the creators of Semantic Error, I believe that the portrayal of pure love in the drama is helping to break down prejudices and misunderstandings about the community. The team members of the project may have different perspectives on this issue, but personally, I believe that the content can inspire and empower viewers to challenge the prejudices of society. I hope that the show can contribute to creating a more inclusive and accepting society for the LGBTQIA + community, not just in South Korea but around the world.

allkpop: The show really focuses and centers on the two main characters and their relationship and love for one another. Why was this so integral to capture in your production of Semantic Error?
SJ: Simply put, it's the highlight and the most important story of this show.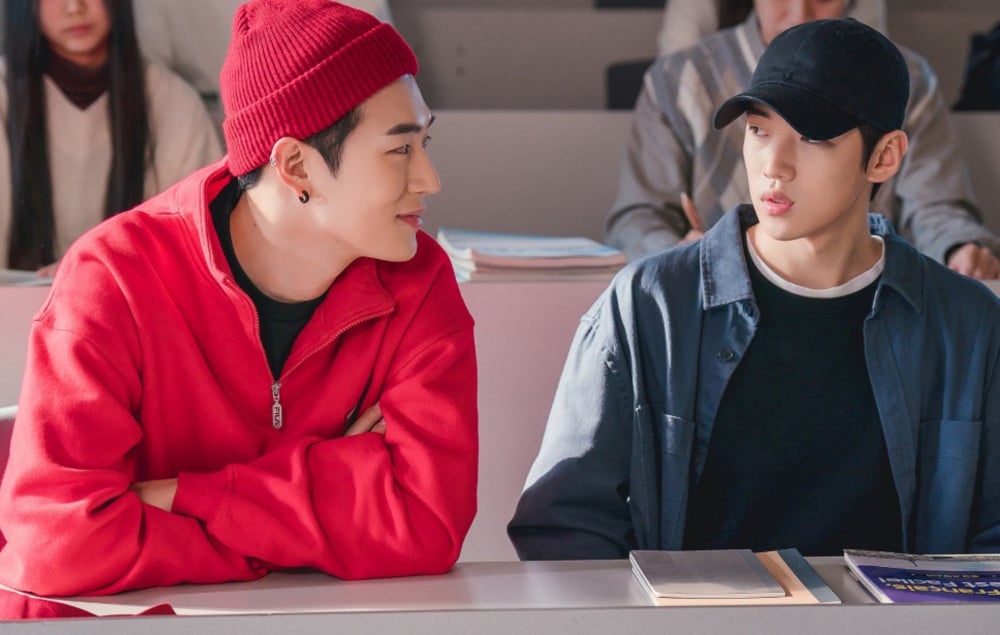 allkpop: With such successes under your belt, you're surely onto something new soon. Tell us what's coming next for SJ? Any new productions or projects you're working on?
SJ: Yes, I am currently working on a new project - I recently founded a drama label called "blue by blue," and we are focused on producing high-quality drama content, including videos, acting, and music. We have several projects planned for release this year, but as we are still coordinating the timing of PR with our partners, I am unable to reveal more details at this time. I would be happy to provide more information in the future, so please stay tuned.
In addition to blue by blue, we are also preparing the new music release from artists music under the Multiverse Label called Prism Invaders, such as KATIE and SINDOSI:22. The music will also be featured in the dramas of "blue by blue" project!
allkpop: We're excited to hear it! Likewise, are there any lofty dream projects or goals that you'd like to achieve in the distant future?
SJ: I hope to use my music and content to inspire and enlighten people to find answers to the fundamental questions that humanity faces, such as the meaning of life, happiness, and fate. Ultimately, my goal is to bring my vision of a virtual reality world, similar to the movie Matrix, to life where humanity can live a more advanced and fulfilling life in the future.
allkpop: Thanks so much for your time! It's been a pleasure speaking with you and learning more about you, your creative work, and these amazing projects and endeavors you're working on. I'd love for you to leave our readers who may be interested in pursuing a role of your nature a word of advice!
SJ: My advice to those who are interested in pursuing a career in the creative field is to stay true to your dreams and take action towards making them a reality. Don't let the world sway you and keep a positive mindset. And always remember to enjoy the journey of life. If you are a great creator, don't hesitate to reach out to me on Instagram, my handle is @axis_sinxity, I am always looking for talented individuals to collaborate with.

Discover more:
AXIS CCP Website: https://www.axisccp.com/
AXIS CCP Facebook: https://www.facebook.com/axisc...
AXIS CCP Instagram: https://www.instagram.com/axis...
SINXITY/SJ Instagram: https://www.instagram.com/axis...
AXIS CCP Twitter: https://twitter.com/AXIS_twt_
AXIS CCP YouTube: https://www.youtube.com/channe...