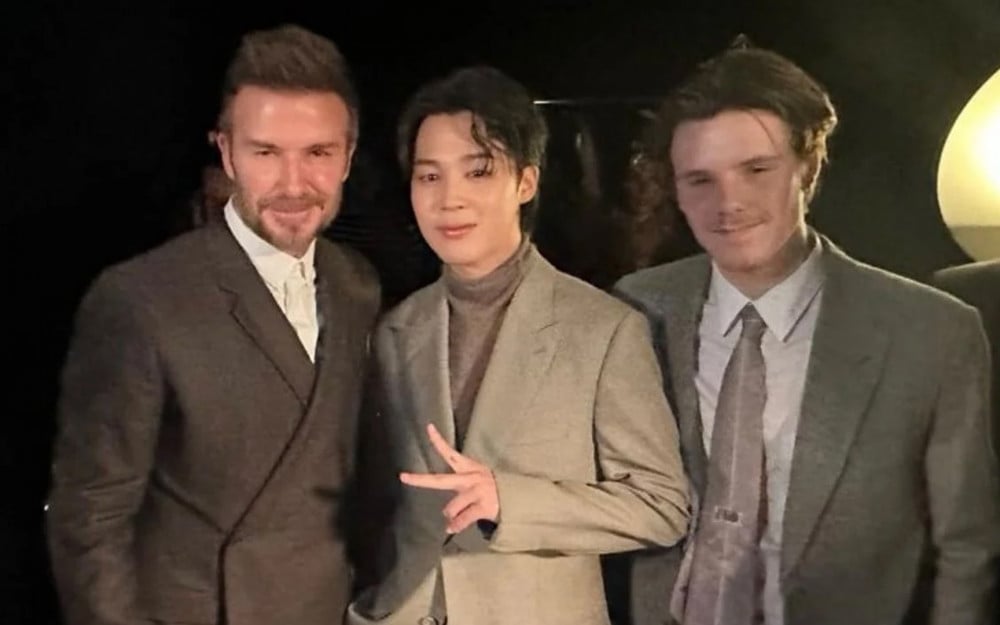 The newest buzz on social media is a photo shared by star soccer player David Beckham.
On January 20, the Dior fashion show took place in Paris, and many celebrities were invited to the event, including its newest global brand ambassador Jimin of BTS. On this day, Jimin was seen in a sleek light grey/ beige suit, garnering much attention from the media.
After the event, the internet blew up after David Beckham posted a photo with the global K-pop star and his 17-year-old son.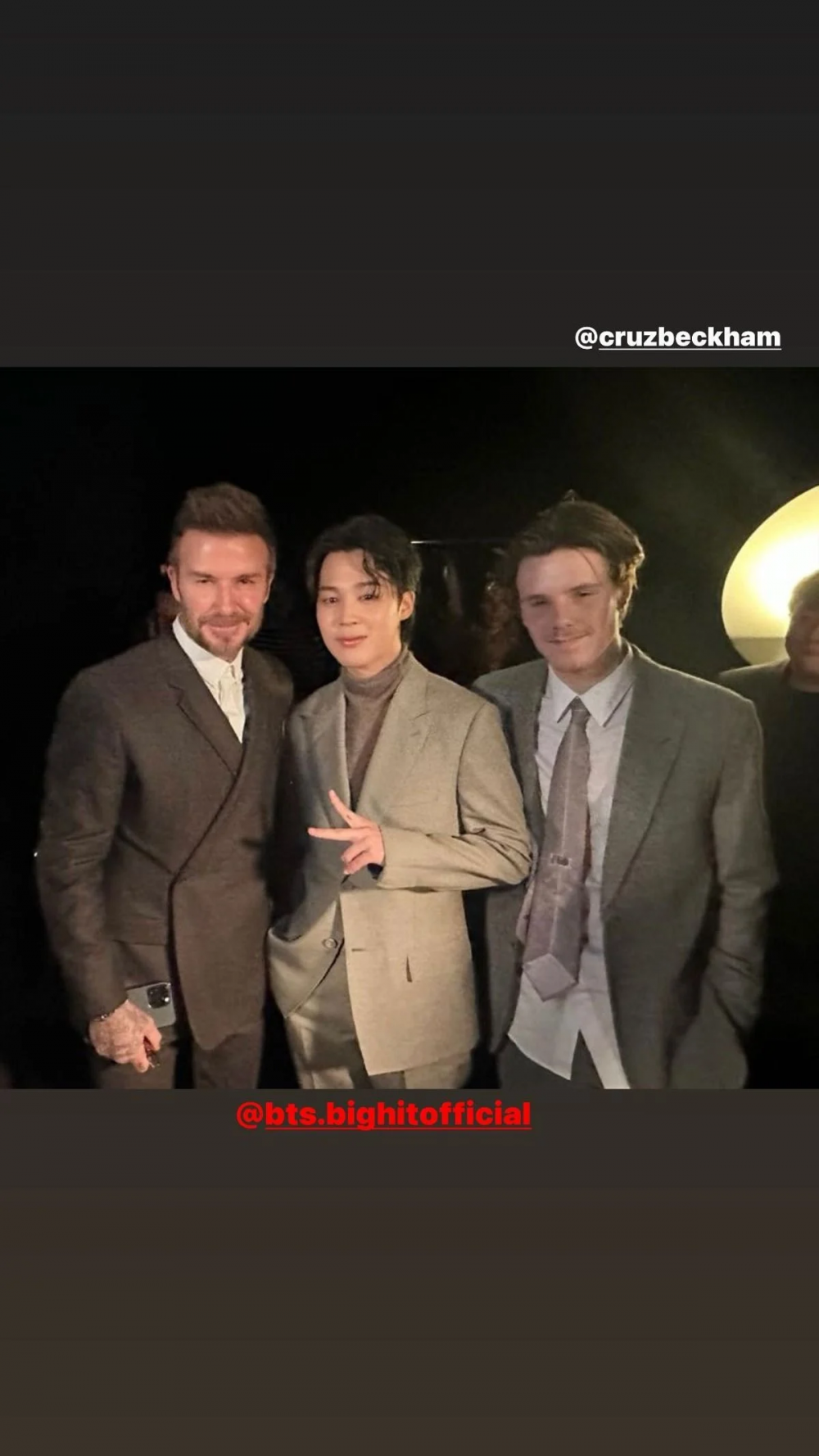 The photo was shared on David Beckham's Instagram story, and the image quickly spread across various social media platforms.
Many netizens were amazed to see the top superstars in the soccer world and the music world in one photo.
Netizens commented, "This is so cool to see," "He didn't tag Jimin's Instagram lol," "This is amazing to see," "This is what it means the two worlds clashing and coming together," "The two top stars in one photo is legendary," "Wow," "I can't believe David Beckham posted this photo," "How is this possible?" and "Jimin looks nice in the photo."