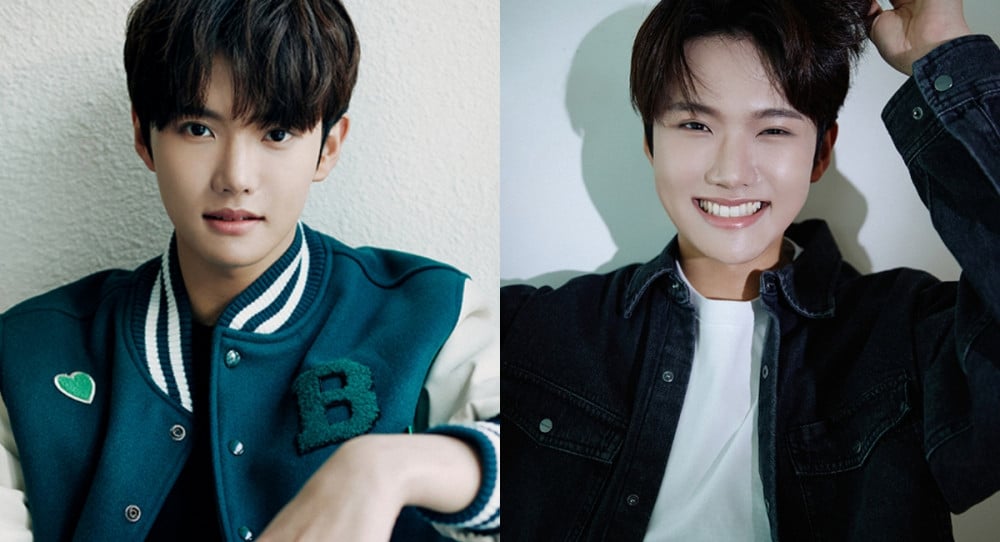 BLANK2Y's Donghyuk is the cover star of university periodical 'Campus Plus's January issue.
In the issue, the idol undergoes the perfect student transformation, smiling warmly in the photos while posing in fun casual styles, including a varsity jacket, a denim look, and white knits.
During the interview, he opened up about being given the opportunity to appear in his own feature, saying, "This shoot was my first solo schedule, and the members told me 'Do well' and 'Tell them about the group' while cheering me on. I can feel how different doing a shoot by myself is compared to a shoot with the members, but while I miss them, I hope that today's shooting will be the starting point that makes me look forward to my next steps."

He also talked about how BLANK2Y is planning a comeback for the first part of the year. "It will be a strong atmosphere different from previous releases. My image is more bright than strong, but I think I can show my charm better in the new album," he explained, raising anticipation for the release.

As 2023 is the Year of the Rabbit, and Donghyuk, who was born in 1999, is also a Year of the Rabbit idol, he revealed what wishes he has for his lucky year, stating, "I'm looking forward to how much I will mature in 2023. I want to make BLANK2Y known to many people and also share a lot of good energy. I'm still working hard, but I want to get closer to the image I want."

Meanwhile, Donghyuk and the BLANK2Y members are currently focusing on their new album, slated for release early this year.
Check out images from the 'Campus Plus' shoot here!