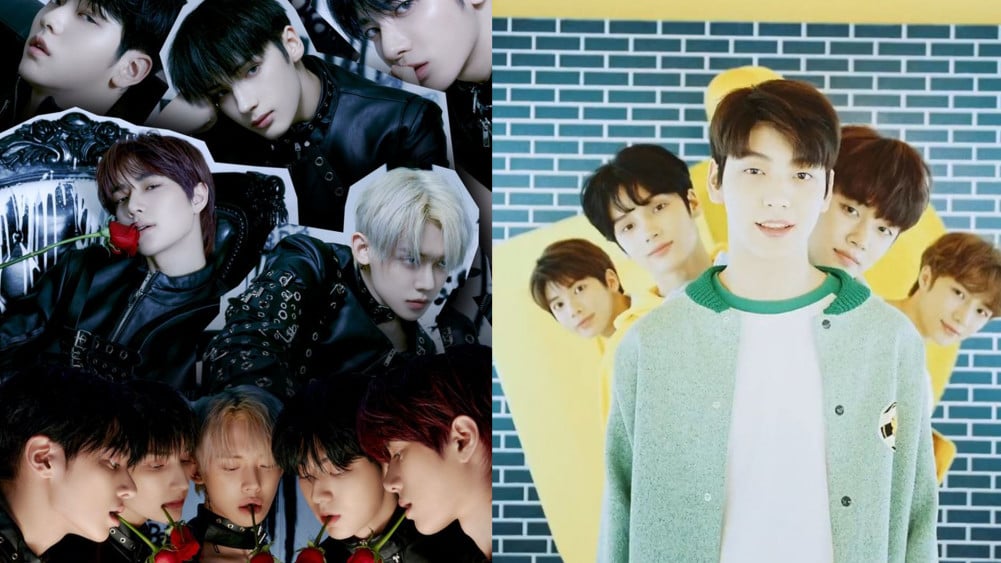 With many K-Pop groups, it's the norm to switch up their concept and style constantly, but as fans, there is always that one concept or style that we prefer more than others. So the real question is: which concept or style suits these idol groups the best?

1. TXT: Boyish Charm vs. Dark and Edgy
When TXT made their debut, they were all about the boy next door vibe, but as they mature, so have their concepts, especially with the recent release of "Good Boy Gone Bad" TXT has pulled off both the boyish charm concept and the dark, edgy concept, but which one do you think fit them the best?
2. Stray Kids: Sexy & Flirty vs. Rugged & Charismatic

Coming off fierce ever since the start, Stray Kids continues to amaze many fans with just how strong and bold they can be on stage. But with each release, although the general concept tends to stay the same, the feeling and vibes they give off are surprisingly very different, "CASE 143" gave off a more sexy and flirty vibe, whereas "God's Menu" showcased their rugged and charismatic side, but which one do you think they pulled off better?
3. ENHYPEN: Youthful Life vs. Growth in Life
Showcasing the epitome of one's youthful years, ENHYPEN really put their all, their blood, sweat, and tears into their debut song, and as they kept promoting as the months went on, fans will know just how mature they've now become! But what do you think? Is the youthful vibe more fitting, or is it nice to see the members mature in sound, music, and style?
4. ATEEZ: Dark & Ferocious vs. Strong & Powerful

"Halazia" and "Wonderland" both have very bold concepts, but whereas "Wonderland" gives a more strong and more powerful concept, "Halazia" is where ATEEZ really took dark and ferocious to a whole other level! This one is hard to choose for sure, but when it comes down to it, which one would you prefer?
5. (G)I-DLE: Fun in the Sun vs. Girl Crush
You never know what to expect from (G)I-DLE, but that's what makes them such a great group! Of course, with such versatility, it's often hard to choose, but what do you think fits them the most? A concept similar to that of "Dumdi Dumdi" or showing off their girl power like in "LATATA" and "Tomboy?"
6. ITZY: Peppy vs. Girl Power

"Sneakers" showed off the peppy side of ITZY, but before that, ITZY grabbed the hearts of many fans because of their girl power, with such hits like "WANNABE" and "DALLA DALLA" and while they seamlessly pulled off both concepts, which one do you think suits them the most?
It really gets your heart racing when your favorite groups announce their return! You never know what to expect, and that's what makes K-Pop so special!