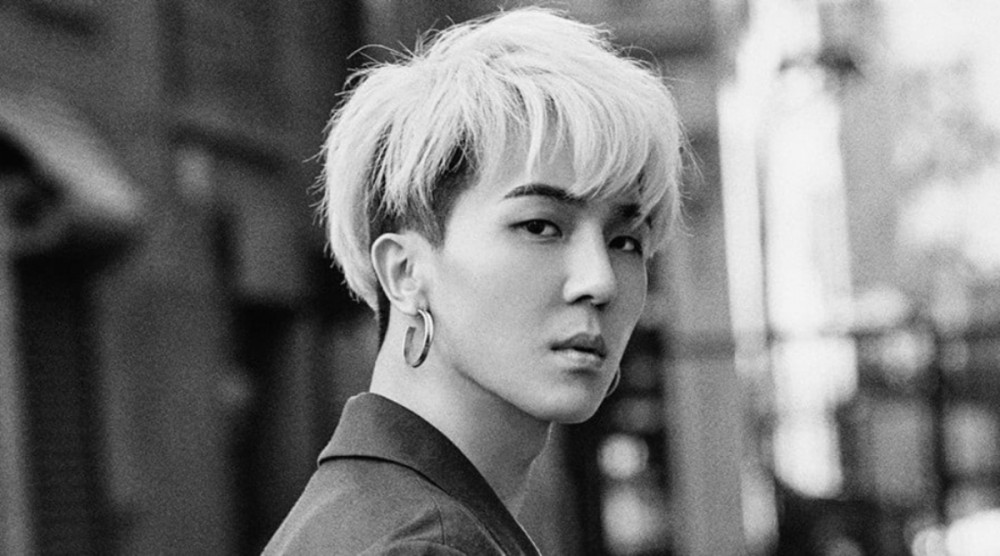 WINNER's Song Min Ho expressed the complicated emotions he felt after the recent passing of his father.
On December 16 KST, Song Min Ho held his 1st solo art exhibition 'Thank You - Ohim Solo Exhibition' in Seongdong-gu, Seoul. Here, he revealed a written piece that expressed his sorrow and complicated feelings after the recent passing of his father. Notably, this is the first time Song Min Ho has addressed his late father after his passing.
Song Min Ho's written piece read:
"Farewell, Dad. My dad is selfish until the end. What were you in such a hurry for, that you just left like that with your son's annoying voice over the receiver [being] your last? If you were going to leave everything behind like this, why did you have so much greed?
You asked for money, [asked me] to pay back [loans], and asked me to give you my liver, but why didn't you ever ask me to come to you, [or] to stay with you? I would habitually say that I'm busy or that I'm sorry, yet, you called me so [frequently] like that. And I wasn't even busy that day, but what made you rush like that?
I always whine that I am full of solitude and am lonely even with my many friends, brothers, and younger siblings, but how lonely must my dad have felt? Even knowing this, I didn't make that easy phone call because of my hatred.
Did he think that paying 10 million won every month in medical bills was a waste [of money]? Maybe that's why he left so soon. But wasn't I the one who was active as the head of the household for the last 10 years anyways? Dad, it's not a waste [of money] at all, but I just want to talk with you a bit more. I don't blame myself at all, and I want to blame everything on [you,] dad. Because I can't collapse, because I'm going to protect everything, dad, farewell. I miss you a lot now."
Meanwhile, Song Min Ho's father passed away last month, on November 21.