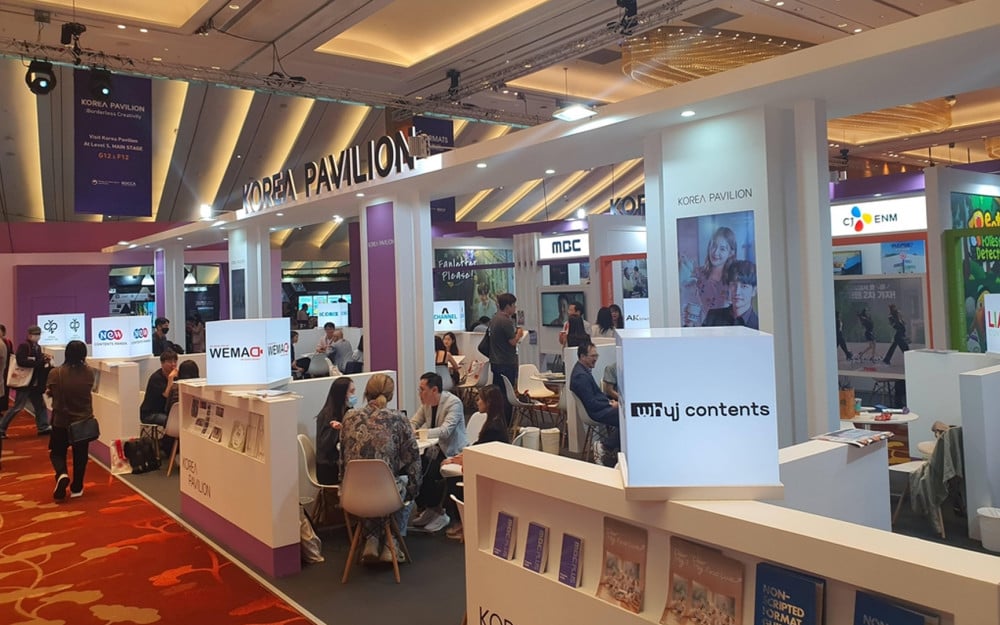 The Korea Creative Content Agency (KCCA) achieved the greatest export performance since the COVID-19 pandemic through the 'foreign broadcast video market participation support project' this year.
The KCCA announced on December 12 that it had operated a joint Korea Pavilion in six overseas broadcasting video markets this year, resulting in domestic participating companies achieving an export contract worth 63.584 million USD (83.2 billion KRW), a 58% increase from the 40.123 million USD (52.5 billion KRW) export contract performance of the previous year.
The KCCA operated the joint Korea Pavilion at various international content conventions, such as Hong Kong's FILMART in March, France's MIPTV in April, Japan's TIFFCOM in October, The Dubai International Content Market in November, and Asia TV Forum & Market in December, to support the overseas business of 107 domestic companies.

Next year, the KCCA plans to operate another joint Korea Pavilion in major overseas broadcasting markets to support the expansion of domestic broadcasting companies, as well as establish a new support team to assist companies wishing to participate in markets in countries where the joint Korean Pavilion has not yet been set up.
The 'Supporting Small and Medium-Sized Production Companies to Take a Global Leap' initiative aims to help these companies directly enter the global content market by leveraging their Intellectual Property (IP).