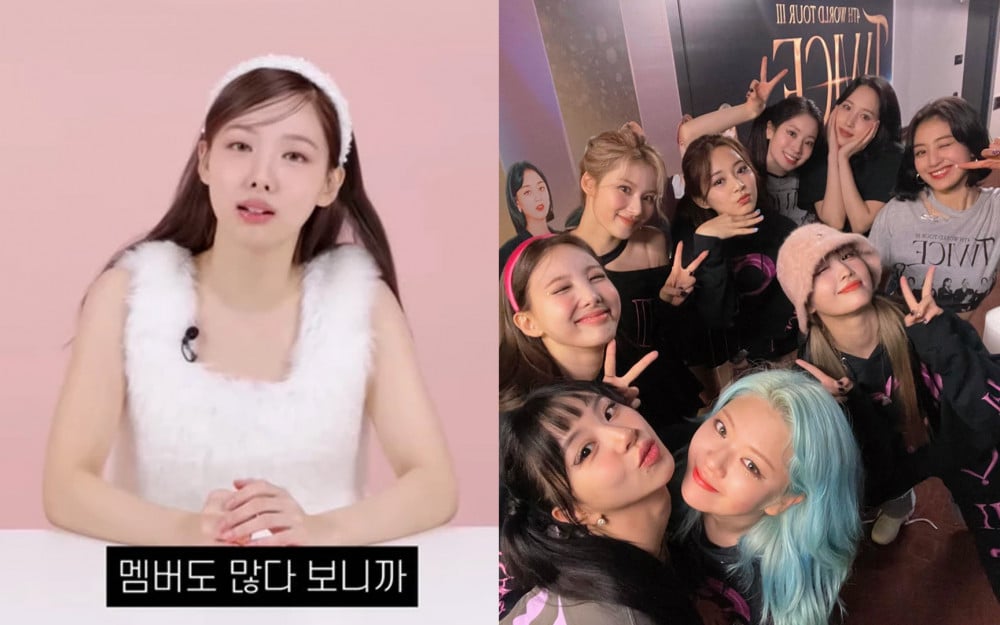 TWICE's Nayeon recently revealed the reason why all nine members were able to decide to renew their contracts with JYP Entertainment.
On December 18, Cosmopolitan Korea uploaded a video of the interview with Nayeon on its official YouTube channel. The video was uploaded with the title "Santa Clause🎅🏻 Please grant Nayeon's wish 🙏🌟ㅣTwiceㅣNayeonㅣZoomterview" and the idol talked about various topics.

In particular, Nayeon discussed the factors that enabled all nine members to successfully renew their contracts with JYP Entertainment.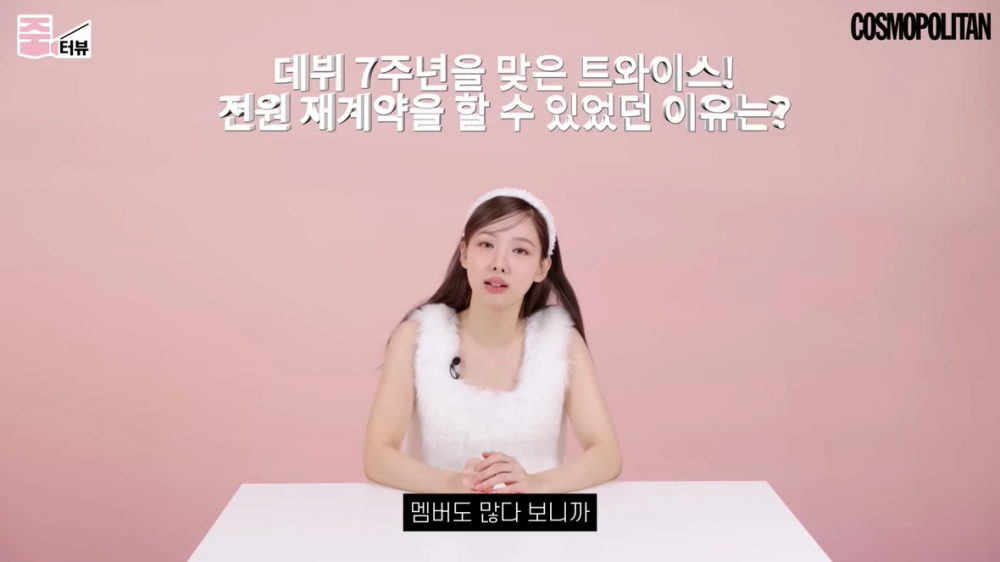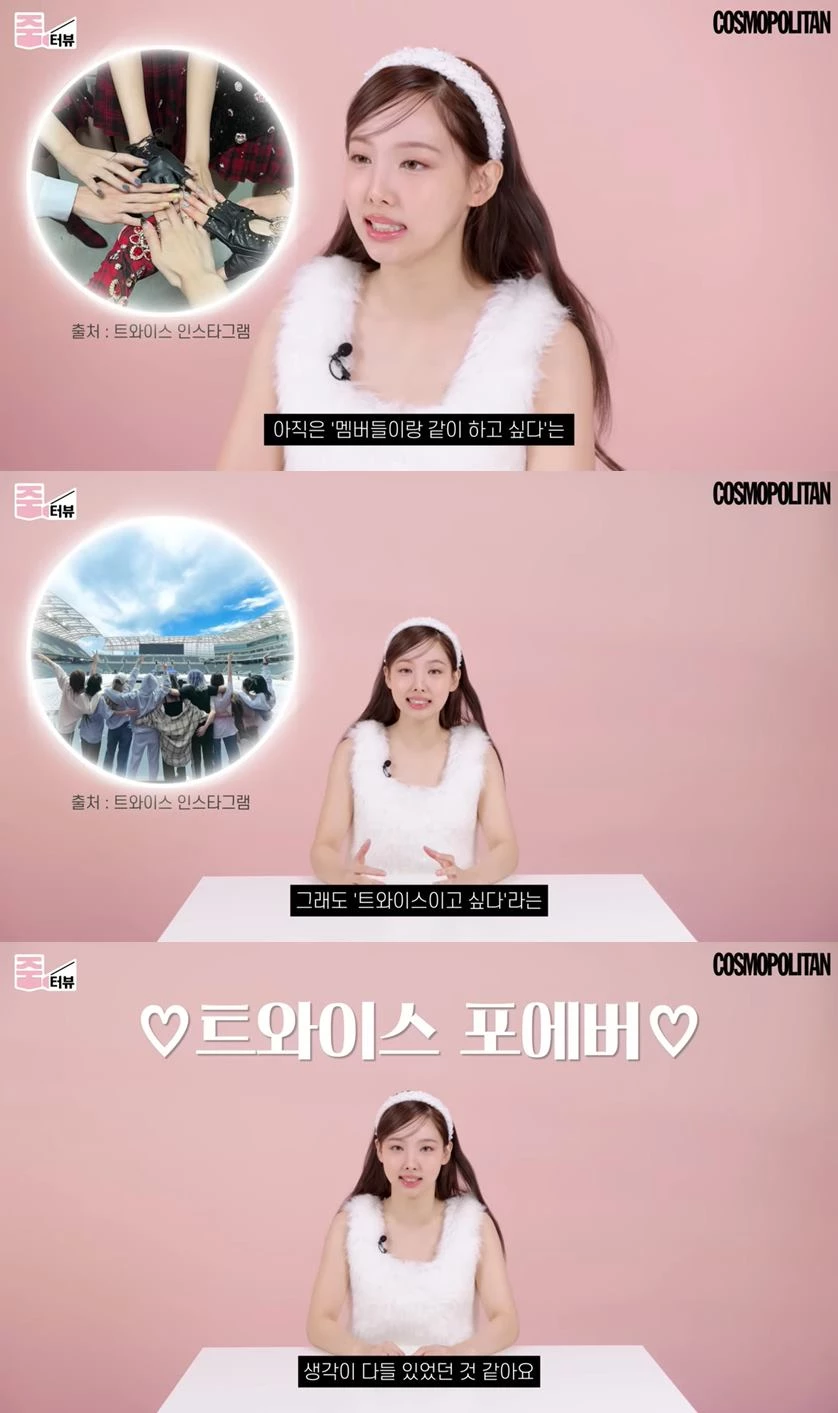 During the Interview, Nayeon shared, "We have so many members so I think our worries and reasons might have been different. But the one thing we all had in common was that 'We still want to be with one another and we still want to be TWICE'."

Nayeon shared that the members still had much affection and attachment to TWICE and wanted to continue their music careers as TWICE.

Aside from that topic, Nayeon also shared about the goals she was able to accomplish in 2022 and the goals she wasn't able to accomplish. She explained, "I usually don't set goals too well."
But she added, "I want to have a party with the members before Christmas," and revealed her love for the members once again.