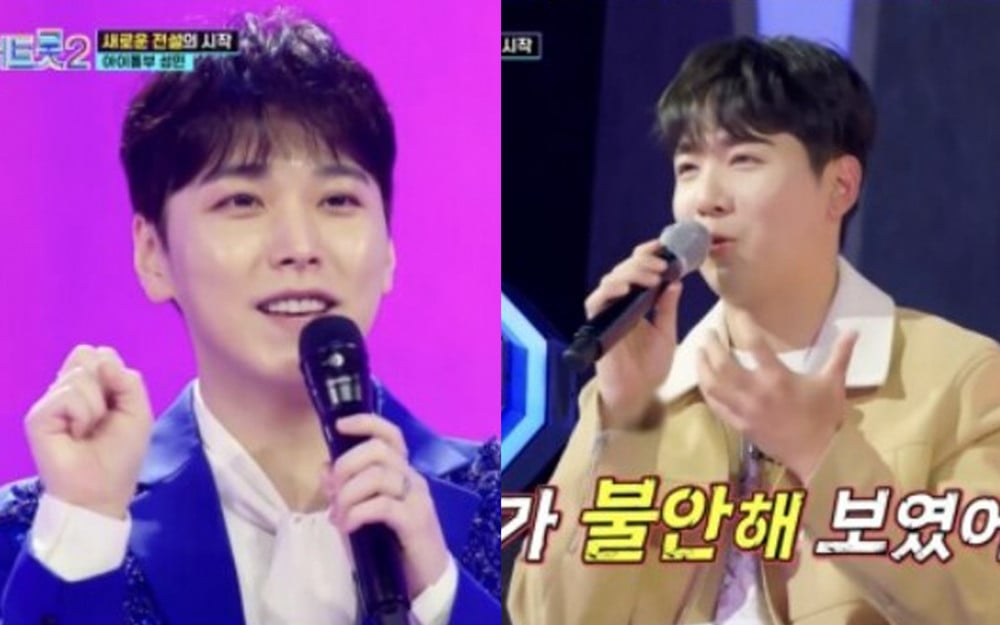 In the new episode of 'Mr. Trot 2' which aired on December 29, Super Junior's Sungmin participated as a contestant but received harsh criticism from the judges.
On this day, Sungmin came up on the stage and introduced himself, saying, "I am Sungmin, who wants to really transform from a K-pop artist to a trot singer." Sungmin continued, "I decided to participate and face the challenge because I want to find my identity as a singer. I had a hard time during my hiatus."
He continued, "I thought, 'will there be a day I can sing on stage again? When I am not able to be on stage like this?' I want to perform and sing since my dream is not to be a celebrity but a singer."
Sungmin earned 11 hearts, advancing to the next round, but was met with criticism for his singing.
Lee Hong Ki shared, "You seemed well-prepared and confident in your concept, but compared to that your singing was unfortunately unstable."