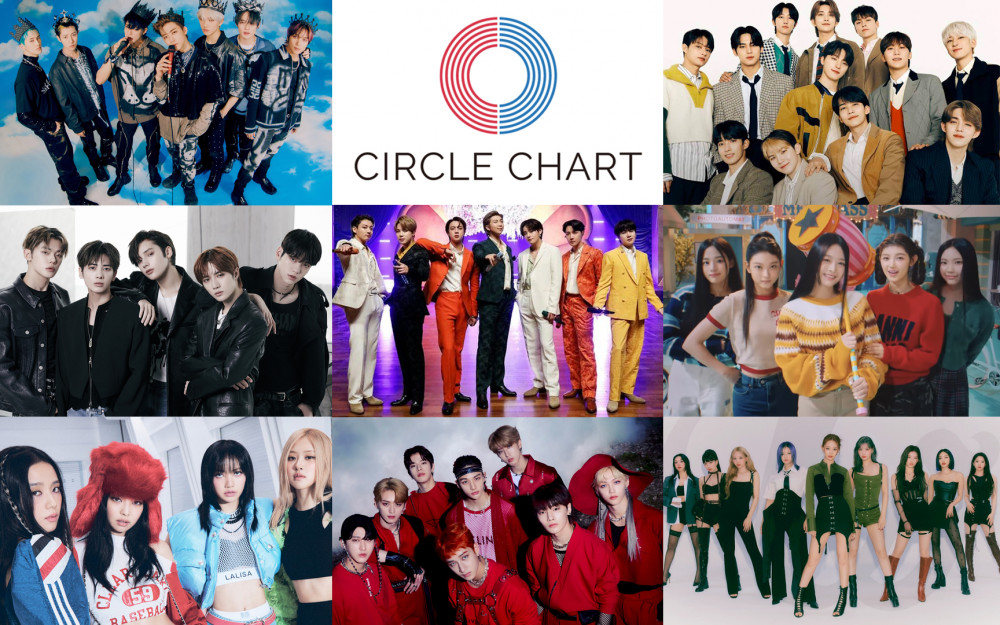 2022 was an incredibly successful year for the K-content industry, with an abundance of K-content receiving widespread attention and K-pop groups being showered with immense love and admiration.
Over the year, the K-pop industry experienced tremendous success as K-pop albums were sold at a record-breaking pace, propelling it further down the path of success. In particular, Circle Chart released the album sales review for 2022 showed the rapid increase in the sales of girl group albums.
Physical album sales in K-pop have increased yearly from 2013 to 2022, except for a slight dip in 2014. In 2013, the top 400 albums sold a combined total of 8,262,089 albums. In 2022, BTS and Stray Kids alone sold an astonishing 11.8 million albums, and the total number of albums sold by the top 400 artists reached an incredible 74,195,544.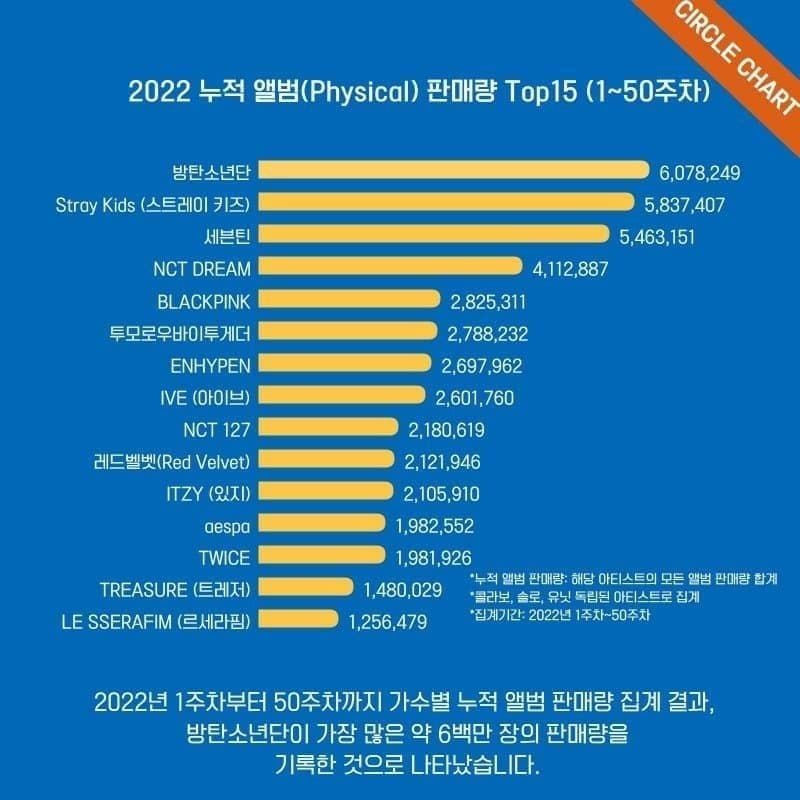 Korean netizens were impressed with the sales increase and were also shocked by how far the K-pop market has expanded over the years. They were particularly impressed by BTS and Stray Kids for the boy groups and BLACKPINK and IVE for the girl groups. Netizens commented, "Stray Kids sell albums really well," "K-pop really grew unbelievably. If someone showed me these graphs a few years ago, I would probably say it's fake," "This is so impressive," "Wow, there's still a large difference in boy group album sales and girl group album sales," "Wow, all these k-pop artists sell so well," "IVE was close to BLACKPINK," "I didn't know Stray Kids sold a lot of albums," "BTS and BLACKPINK are impressive as always," and "This is crazy growth."