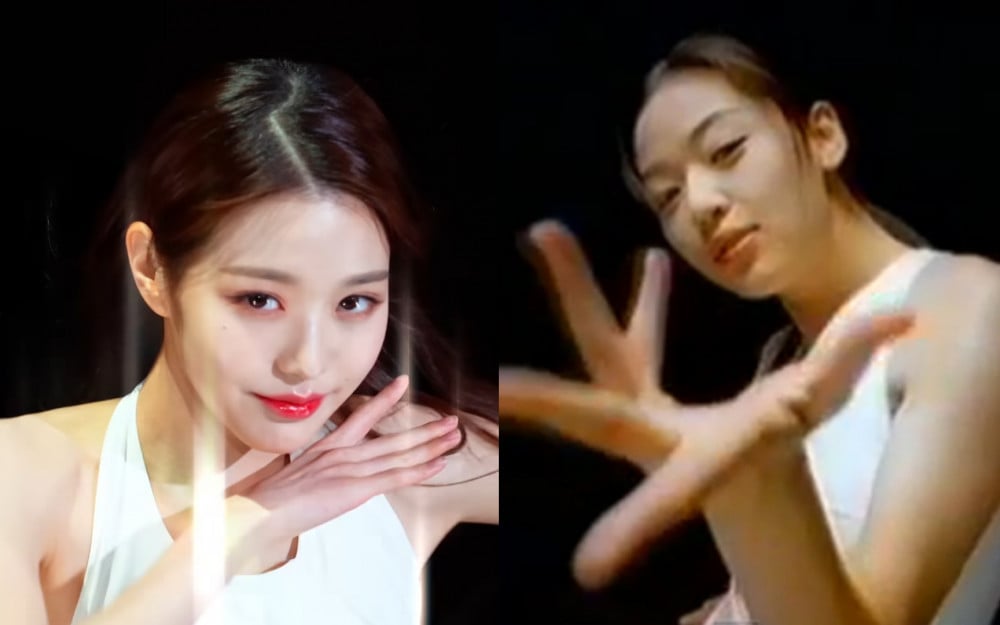 KBS Song Festival released a teaser for this year.
In the teaser, IVE's Jang Won Young was seen remaking one of the most iconic commercials in Korea. In the video, Jang Won Young is seen dancing to familiar electric music against a plain, black-and-white background.
This video was actually a remake of Jun Ji Hyun's iconic 1999 Samsung MyJet printer commercial. In the commercial, Jun Ji Hyun is also seen dancing and says the iconic phrase, "I breathe color."
Jang Won Young re-worded the phrase to "I breathe with K-pop."
Both gave off a unique vibe of their own, but many K-netizens were amazed at how unbeatable Jun Ji Hyun's aura is even after many years.
K-netizens commented, "Wow, Jun Ji Hyun is really legendary," "Jun Ji Hyun is unbeatable," "No one can compare to Jun Ji Hyun," "People can't help but compare the two since it is a remake of such an iconic commercial," "I definitely think Jun Ji Hyun's is better even after all these years," "Jang Won Young is cute," "Jang Won Young acts too pretty, while Jun Ji Hyun really looks free-spirited," "Was Jang Won Young even born when this commercial was released?" and "They are both pretty but Jun Ji Hyun is really on another level."