ONEUS has had quite an eventful year in 2022. From new album releases to an already successful tour at the beginning of the year, this group continues to set the foundation for a strong and explosive 2023. The five members of ONEUS: Seoho, Leedo, Keonhee, Hwanwoong, and Xion, continue to present a fresh sound and unique attitude that has led to ONEUS being named the "K-Pop Act To Watch" by Billboard!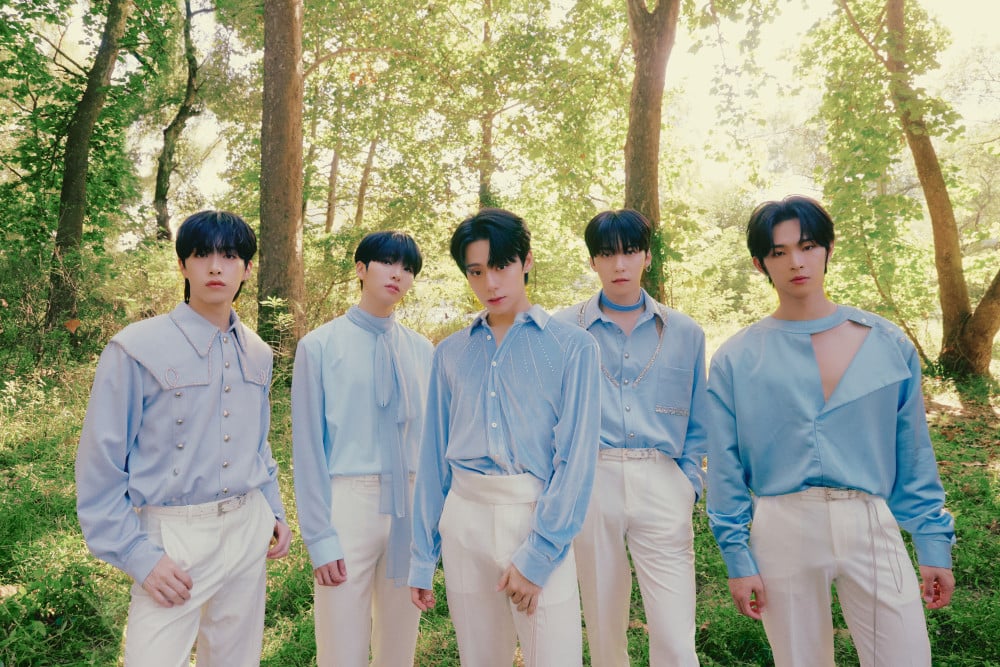 The group is set to venture out again in 2023 for their Reach for Us World Tour. Kicking off in New York and rounding out in Sao Paulo, Brazil, the group is preparing to venture through multiple cities in countries beginning January 12. Check out the tour dates for their 2023 Reach for Us World Tour below:

| | | |
| --- | --- | --- |
| Date | City | Venue |
| January 12 | New York City, NY | Apollo Theater |
| January 14 | Washington D.C. | The Theater at MGM National Harbor |
| January 16 | Atlanta, GA | Coca-Cola Roxy |
| January 21 | Madison, WI | The Orpheum Theater |
| January 24 | St. Louis, MO | The Factory at the District of St. Louis |
| January 27 | Fort Worth, TX | Will Rogers Auditorium |
| January 29 | Houston, TX | 713 Music Hall |
| February 2 | Phoenix, AZ | Marquee Theatre |
| February 4 | Los Angeles, CA | Pasadena Civic Auditorium |
| February 7 | Puerto Rico | Coca-Cola Music Hall |
| February 10 | Mexico City | Pepsi Center WTC |
| February 12 | Santiago, Chile | Teatro Coliseo |
| February 15 | Sao Paolo, Brazil | Audio Club |
With the tour approaching and a new year of comebacks and releases in the works, the five members of ONEUS have been working non-stop to deliver an amazing 2023 for TO MOON. allkpop had the incredible opportunity to speak directly with the group and chat about their releases this year, best memories of 2022, upcoming tours, and 2023 surprises. Keep reading for all this and a personalized message for TO MOON below!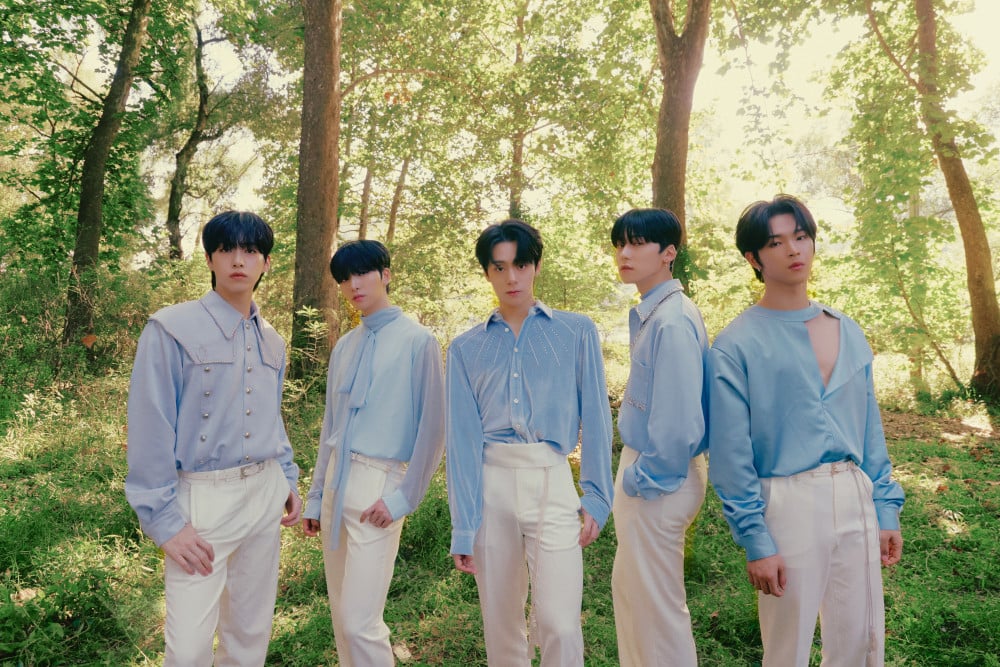 allkpop: Hello ONEUS! It's very nice to meet you! Will ONEUS please do an introduction and greeting for our readers?

ONEUS: Hello! We are ONEUS! Nice to meet you!
allkpop: Congratulations on the recent success of your newest albums. You came out with Malus in September of this year and are fresh off the release of your first full-length Japanese album, Dopamine. What has been your favorite part about making this new music for fans, and what has been the most challenging?
Keonhee: One of the most challenging things we experience when we release a new album is the pressure we have. We hope we can show a better ONEUS compared to the previous album release. But doing the choreography, the recording, and the preparation period is challenging, but at the same time, it makes the group develop, improve and mature in many different and good ways. It's a good process. We always look forward to fans that will enjoy our new music, so that's our motivation.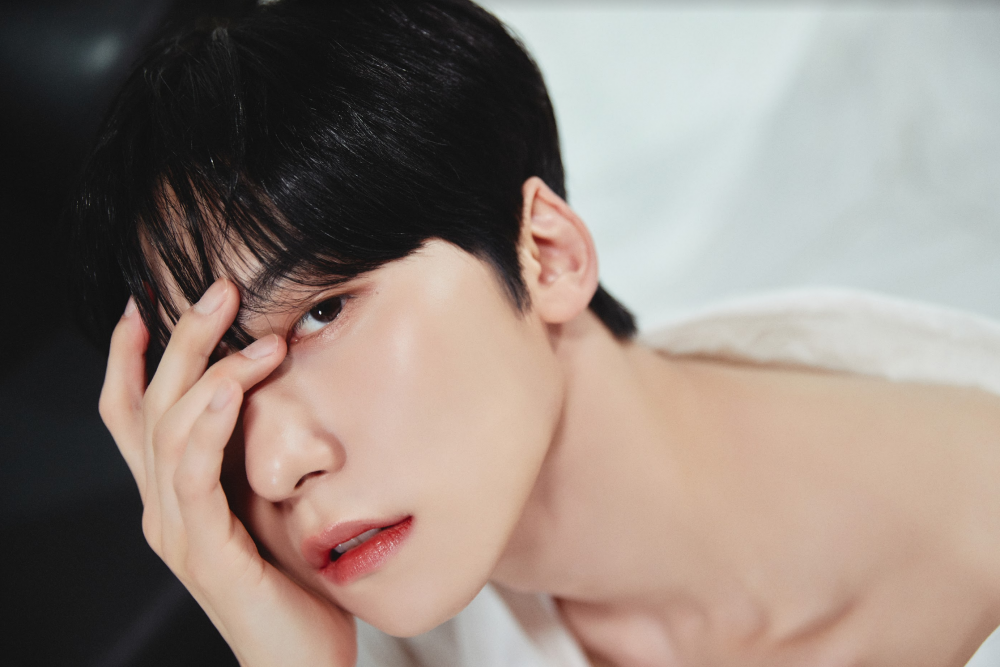 allkpop: The sound of ONEUS continues to evolve and the group continues to showcase dynamic and unique songs. As the group develops bigger and brighter concepts and comebacks, I'm sure you've been listening to a lot of music to feel inspired. Is there a genre you'd like to try that you haven't before? Or is there an artist you'd love to work with in the near future?
Leedo: The artists that I want to collaborate most with are the artists under our same label RBW. There are artists like MAMAMOO, Purple Kiss, ONEWE, and many other artists. I want to do a family concert together! Concept-wise and genre-wise, I want to have a song that's very sexy and have a very sexy performance. That type of song!
allkpop: ONEUS has done a wide array of concepts from playful to chic to alluring. Of all of the ONEUS releases thus far, which title track has been your personal favorite and why?
Seoho: My personal favorite is "LUNA". I think this is a song that connects really well with our fans.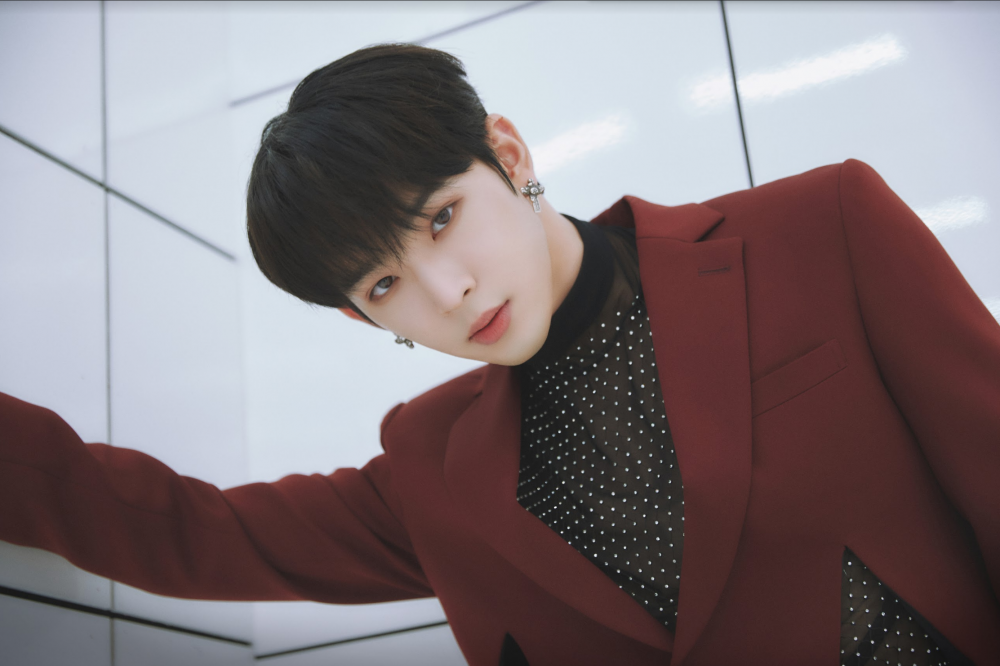 allkpop: ONEUS is heading to the other side of the world for your Reach for Us World Tour in 2023! Starting in New York and ending in Sao Paulo, Brazil, you're just about ready to set out. What has the preparation of this tour looked like for you? Walk us through what a typical day as ONEUS looks like.
Keonhee: After our Korea and Japan concerts, we've come back to prepare for the Reach for Us World Tour that you mentioned. We're taking a lot of consideration for the parts (of our performance) that we feel need some improvements. From the experiences we had in Korea and Japan, we're improving these small parts to have a better performance. On top of that, we're preparing for a special stage that we hope will shock the fans. We'll enjoy the stage together! For the fans all over the world, during the tour period, ONEUS will be doing a lot of content shooting so that we can share our personal lives, daily routines, ourselves and our colors to the fans. So that's something we're focusing on right now!
allkpop: What are you most looking forward to on tour?
Hwanwoong: The moment I'm looking forward to most is the special stage because this special stage will consist of a very famous song in America that most of the people will know. I'm really curious about the reaction TO MOON will have. Will they sing along with the entire song? How will they react to this special stage?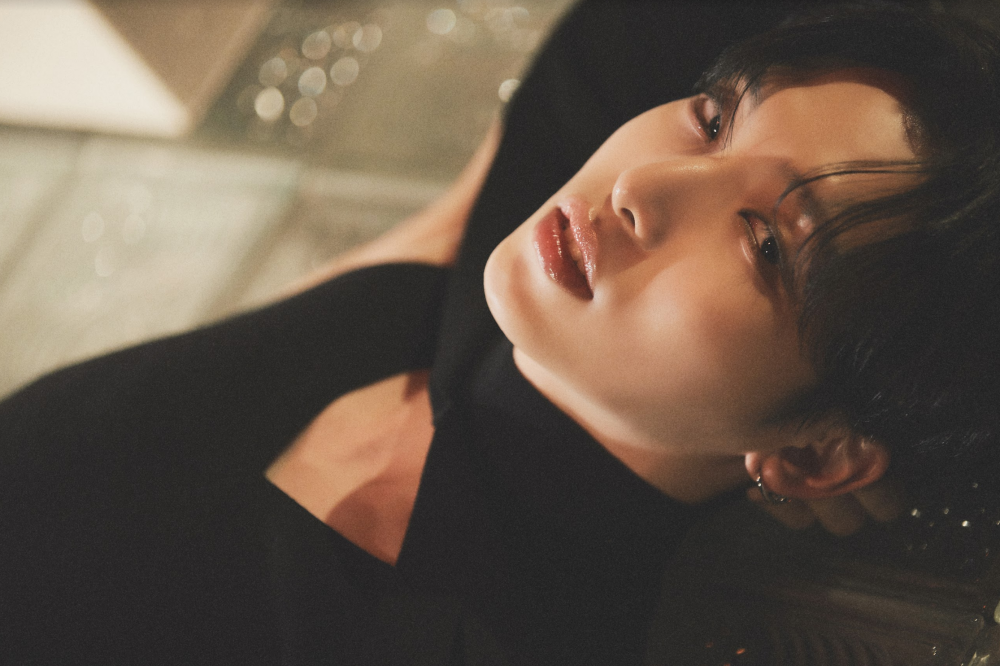 allkpop: Wow, we're looking forward to it! The Reach for Us World Tour in 2023 is just the tip of the iceberg for what ONEUS probably has in the works for the new year. In fact, ONEUS was named the "K-Pop Act To Watch" by Billboard, so all eyes are on the group! What has been your favorite memory of 2022?
Keonhee: One of the best memories that I have from this year is the memory of ranking #1 in Korean music program. We ranked #1 four times this year with the album Same Scent. This is something we will never forget. We really wanted to bring back the love that TO MOON has given us. The wins this year felt like we were able to give that love back to the fans. We're still in the pandemic situation, but this year it got slightly better and we were able to perform live in front of fans and that was something we felt very happy about.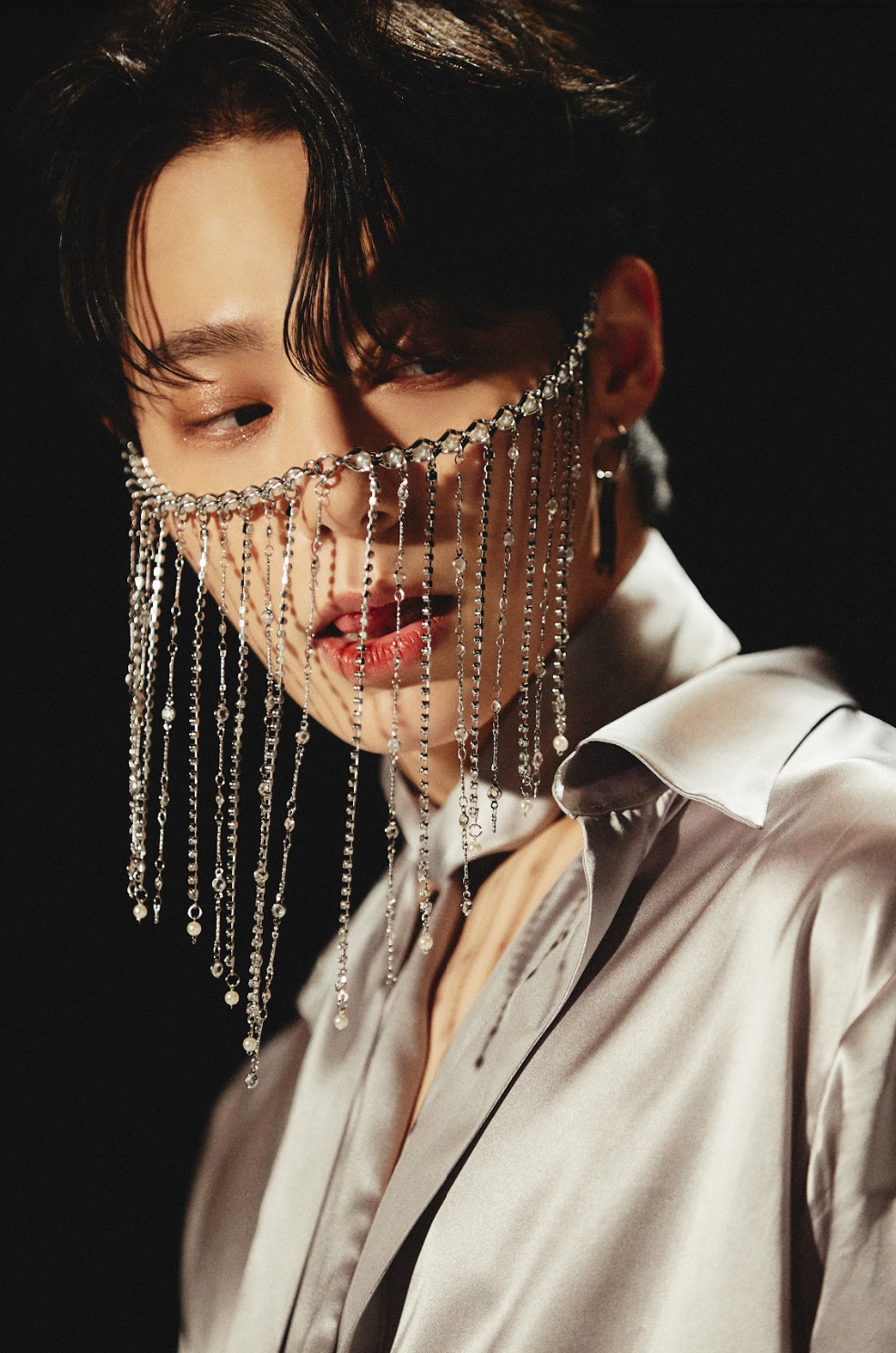 allkpop: Lastly, as we close out the interview, please communicate a message for TO MOON reading this article!
Keonhee: I'm very happy when I eat delicious food, so to the fans reading this article... please get something delicious to eat immediately and have it! We'll always be here for fans in 2023, so we will bring good music and good performances. Hope we can meet more next year!
Seoho: I received a lot of love from fans in 2022. For 2023, I want to return this love to fans with good music, good performances, and good content from the group. I hope I can make fans happy and hope they enjoy our music and performances in the new year.
Hwanwoong: Next year 2023, ONEUS will mature, improve, and develop in many aspects of our career. There will definitely be better music and better performances and we hope that 2023 will be the year that we can really make a statement and show the fans what we are capable of. We would also love to have a perfect relationship with TO MOON not only in Korea, but all around the world. We want to have an even stronger and tighter relationship with TO MOON in the new year.
Leedo: Next year, we will prepare good music, good performances, and good stages for the fans. Let's have good memories together!
Xion: In 2022, every day was very happy because of TO MOON. They gave us so much love. For 2023, we will also have good music, good performances, and good preparation for our live events. Please come, listen to our songs and be a part of our concerts so that we can really share and give back the love to fans!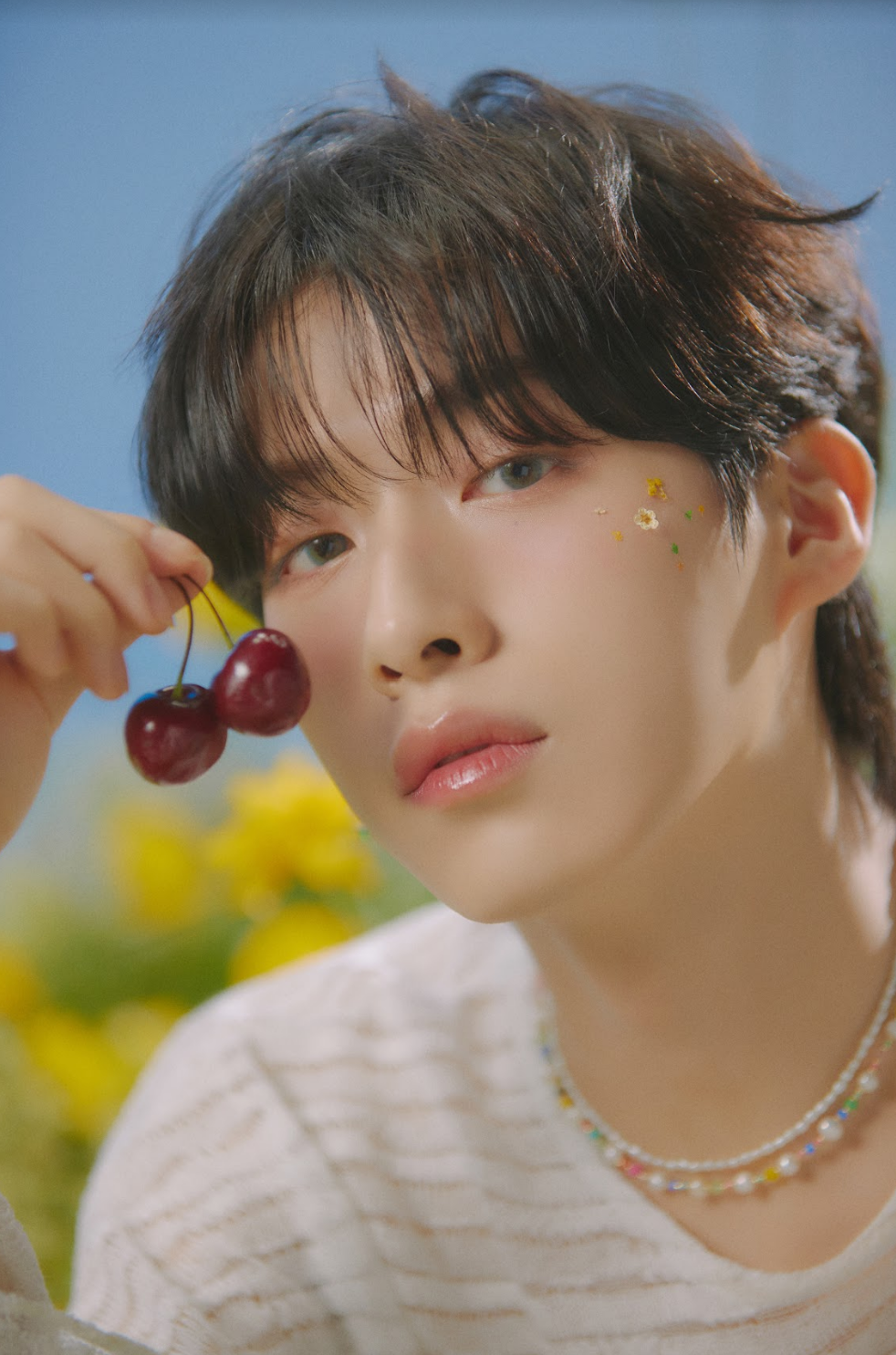 allkpop: Thank you so much for chatting with us today! It's been a pleasure hearing about your 2023 plans and celebrating your 2022 achievements. I'm wishing you safe travels and a successful tour in the Americas and we look forward to your future releases.
ONEUS: Thank you so much for the nice interview, and see you again! Thank you so much! Merry Christmas and Happy Holidays!
Get tickets to for ONEUS Reach for Us World Tour in 2023: Ticketmaster: https://www.ticketmaster.com/o...
Follow ONEUS:
Instagram: @official_oneus
Facebook: @officialONEUS
YouTube: ONEUS