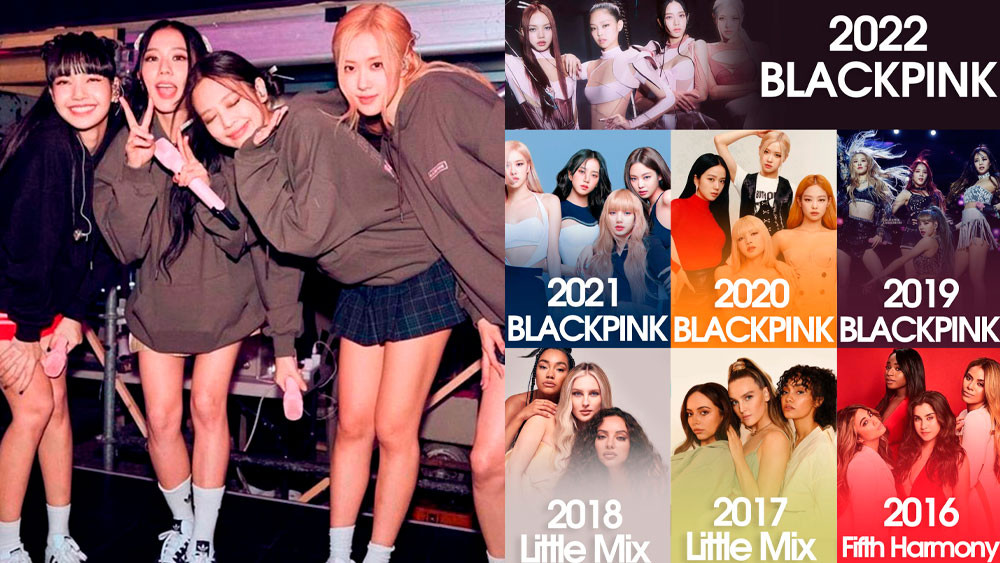 BLACKPINK has once again demonstrated why it is one of the greatest exponents of Korea, with a historic achievement.
Spotify released the list of the most streamed artists on the platform in 2022 under the name "Spotify Wrapped," and BLACKPINK became the most streamed girl group globally in 2022.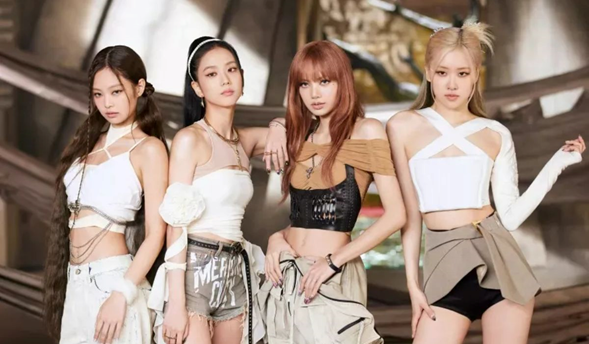 This is impressive as BLACKPINK has had an impeccable performance as a girl group for four consecutive years on Spotify, ranking first since 2019.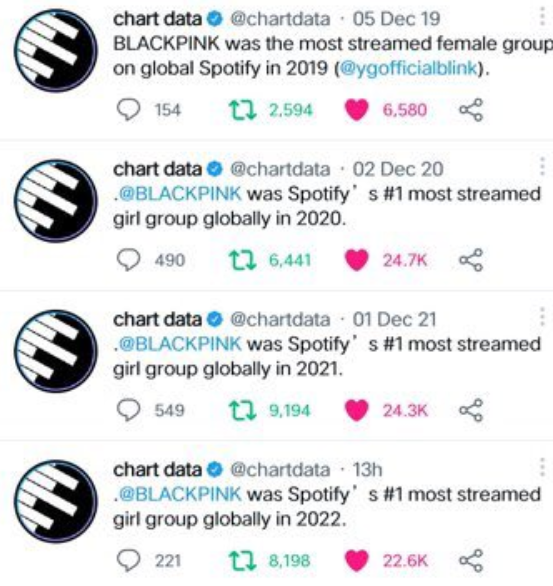 Since 2016, Fifth Harmony, Little Mix, and BLACKPINK are the only girl groups to have stayed in Spotify's annual Top 1 due to the excellent streams their hit songs receive.
Congratulations to BLACKPINK!