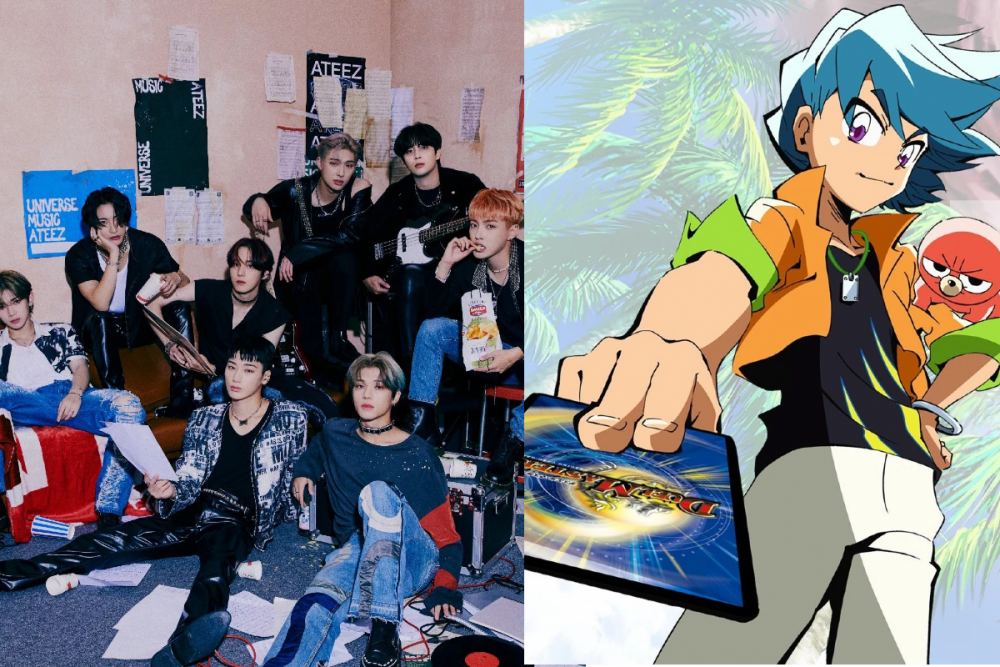 On December 15, ATEEZ's agency KQ Entertainment released a statement announcing ATEEZ will be participating in the OST of Japanese anime "Duel Masters Win."
The OST entitled "Limitless" is said to be a hotblooded song with the overall theme of "trusting my own potential and not giving in to any adversity." ATEEZ member Hongjoon also talked about what the group hope to convey through this song, "Right from the recording stage, we hoped to be able to deliver the message as sung in the lyrics and melody to everyone. Please show us a lot of love and support for 'Duel Masters Win' anime and its OST 'Limitless'!"
Meanwhile, ATEEZ will also be releasing their upcoming Korean release "SPIN OFF: FROM THE WITNESS" on December 30. Stay tuned for more updates!