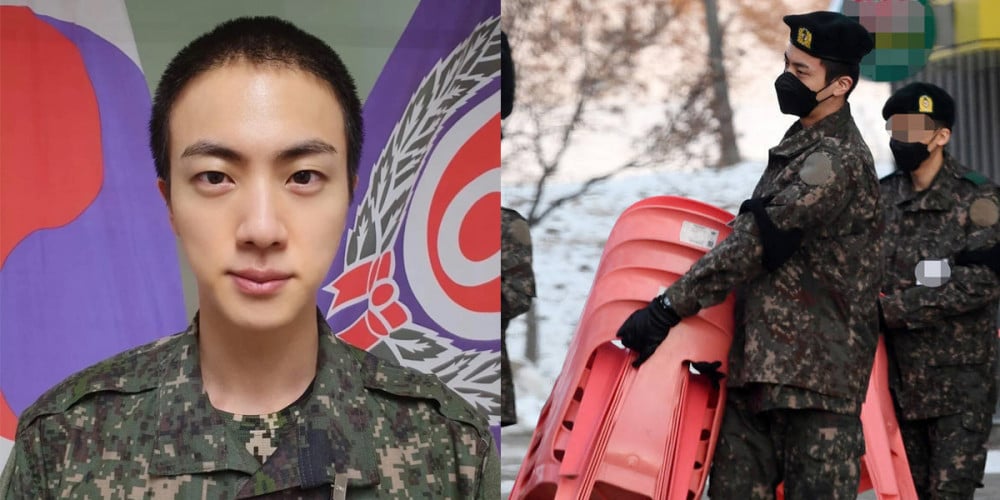 Additional paparazzi cuts of BTS member Jin at his military training center were publicly revealed on December 23.
According to The Fact on this day, soldiers at the ROK army's new recruit training center in Yeoncheon-gun, Gyeonggi province attended a training session for military concerts and events. Jin was among the soldiers who attended the training session, aiding his fellow soldiers in hauling plastic chairs.
The media outlet also reported that Jin was particularly attentive during the training session, excitedly singing along during the performance which took place on this day.
Meanwhile, Jin is set to be discharged from his mandatory military service sometime in June of 2024.