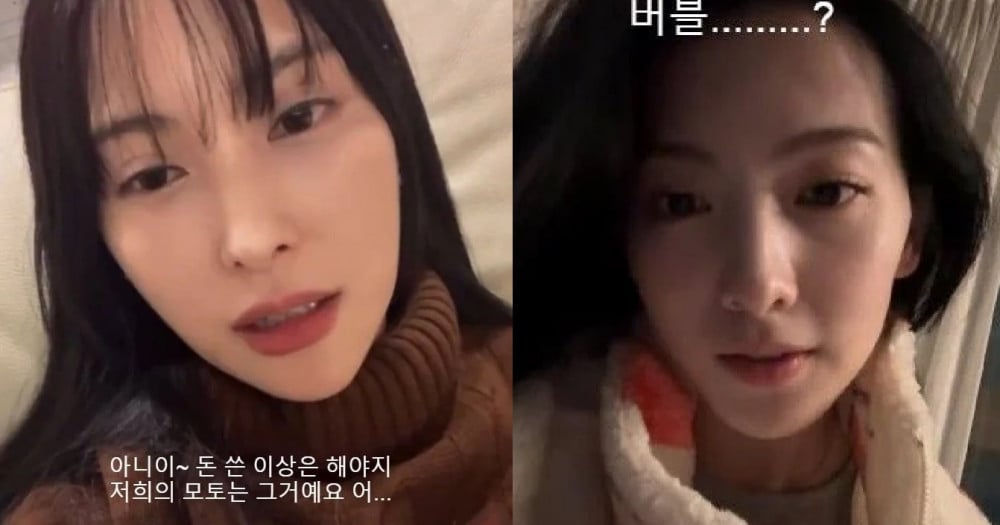 Netizens are commenting on Gyuri and Jiyoung's reactions to the 'Bubble' app.
On an online community forum, netizens talked about the two different yet similar reactions of the 2nd-generation idols. Since the messenger app 'Bubble' was introduced a few years ago, KARA members only recently found out how the app works and why it exists.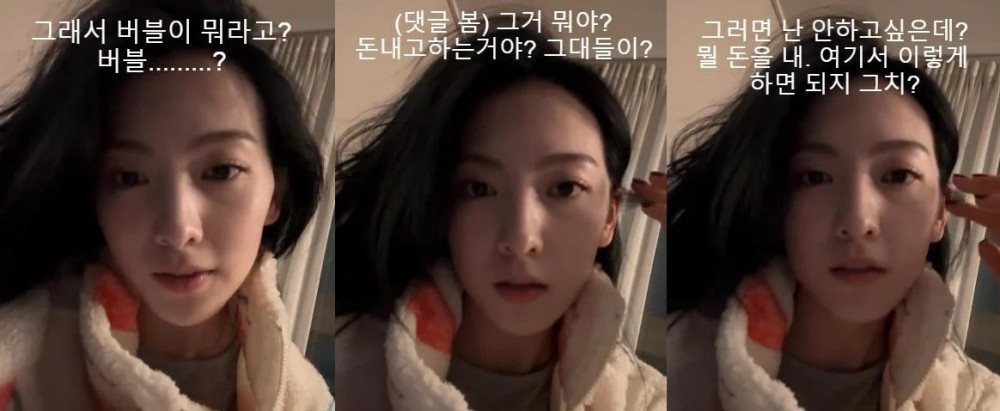 When Jiyoung found out about the app through her fans, her first reaction was: "Bubble? Oh~ A messenger app. But why? I'm on the official fancafe a lot, aren't I? Is it like UFO (an app that used to be similar to Bubble but messages are sent privately to individual fans)? The thing we used to do back in the days? I see, so there's an app version now. I should ask someone about it. So, I guess it's like UFO TOWN. Okay. I need to check, though. To see if it's worth it."
But when she found out that the app wasn't free, Jiyoung responded: "What? You have to pay for it? You all? Then, I don't want to do it. Why pay? I can just [communicate] here like this."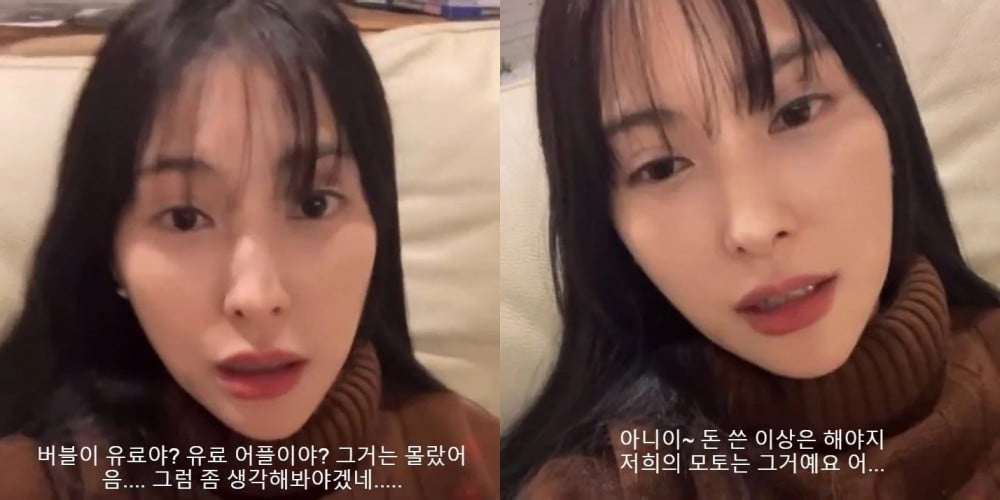 Similarly, Gyuri expressed her mild shock after finding out that Bubble was a paid subscription. She reacted: "Bubble is not for free [for you]? I did not know that...Hm...then I need to think about it more."
Then, she added that even if she were to be active on it, she would return the favor to the fans with something that is worth much more than 4,500 KRW (average fee). She said: "I will give you 10,000 KRW (worth of messages)! Or 20,000? I will talk about this. That's our motto: to give back more than what we are paid for. I always think that being a professional is all about doing more than what you are paid for."
On the forum, the original poster asked netizens not to compare these comments with other idols. Meanwhile, netizens at large responded that it is "nice to see such kind-hearted words that care for their fans" from these idols.
More reactions include:

"I have never even tried Bubble but I love how much they think about their fans"
"My heart just fluttered"
"So cute..."
"There is a reason why some idols outlive others, I'm telling you"
"They are legends..."
"They are so kind-hearted"
"Oh gosh, I want to be their fan"
"I think I just entered their fandom"
"Such a pro"
"They are both so cool and so sweet"
"Amazing"
What are your thoughts?