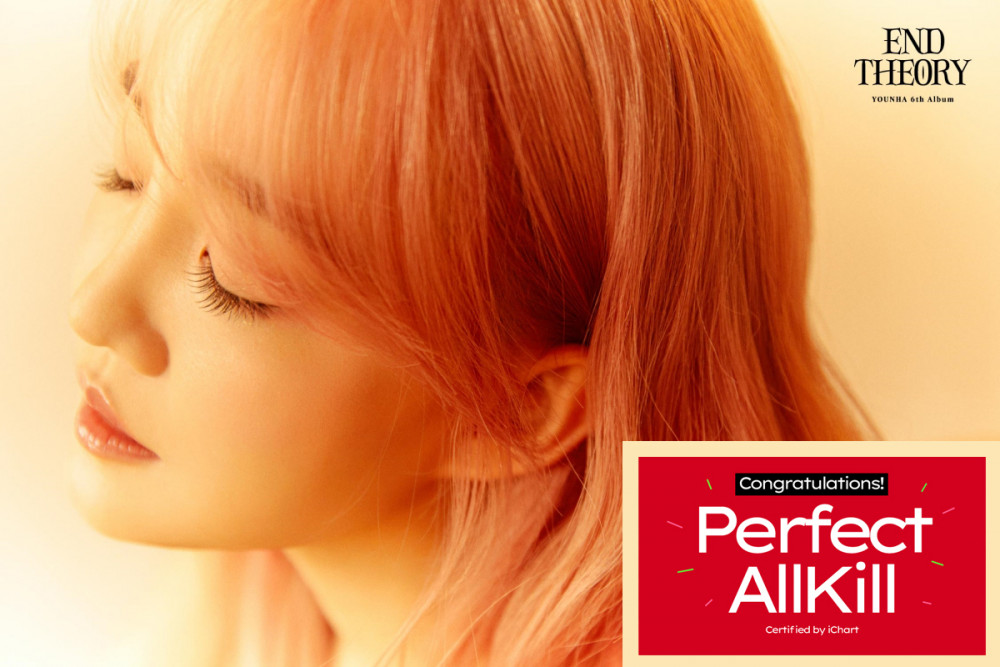 Singer Younha's chart shaking track "Event Horizon" has once again achieved a perfect all-kill (PAK) on the iChart!
According to the iChart on November 28 at 11:30 AM KST, Younha's "Event Horizon" is simultaneously #1 on all daily and realtime music charts including on Melon, Genie Music, YouTube Music, FLO, VIBE, and Bugs. The track is also #1 on the realtime as well as weekly iCharts, effectively earning yet another PAK!
Previously, "Event Horizon" achieved its first official PAK on the iChart on November 20, approximately a month after the track began to re-enter domestic music charts in October. It is now one of just six songs go have achieved a PAK in the year 2022, along with Taeyeon's "INVU", (G)I-DLE's "TOMBOY", Big Bang's "Still Life", IVE's "After LIKE", and (G)I-DLE's "Nxde".
Meanwhile, Younha's "Event Horizon" was originally released in March of this year as the title track to the singer's 6th repackaged album, 'End Theory : Final Edition'.
Have you been streaming Younha's "Event Horizon"?