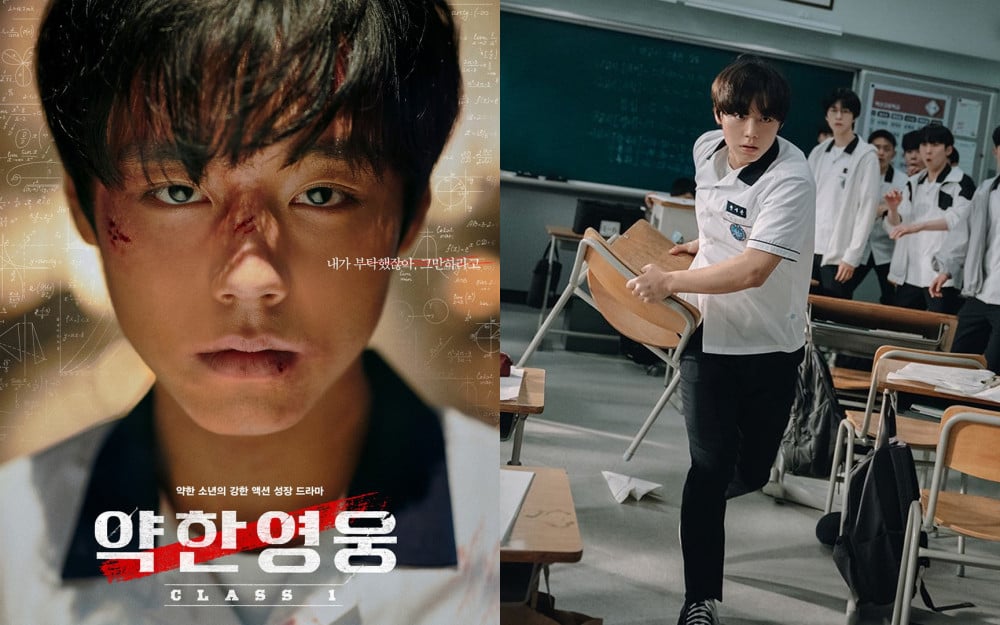 Park Ji Hoon is going through a complete image change in the Wavve original 'Weak Hero: Class 1' and took on the challenge of his first action acting.

'Weak Hero: Class 1' is a drama following the character Yeon Si Eun, an exemplary student who is in the top 1% of his school, as he fights against numerous violence with his friends Suho and Beom Seok. It is a strong action drama depicting the growth of a weak boy. Park Ji Hoon takes on the role of Yeon Si Eun, who had no interest in anything other than studying, but changes after using his innate brain and surrounding objects to confront violence strategically and become a hero.

Park Ji Hoon analyzed his character Yeon Si Eun saying, "He is a person who is calm and focused in every situation, and lives in his own style in a jungle-like school. These characteristics are reflected in his action as well." He continued, "Si Eun never learned to fight. That's why he uses his head to strategize and uses objects and tools rather than his body."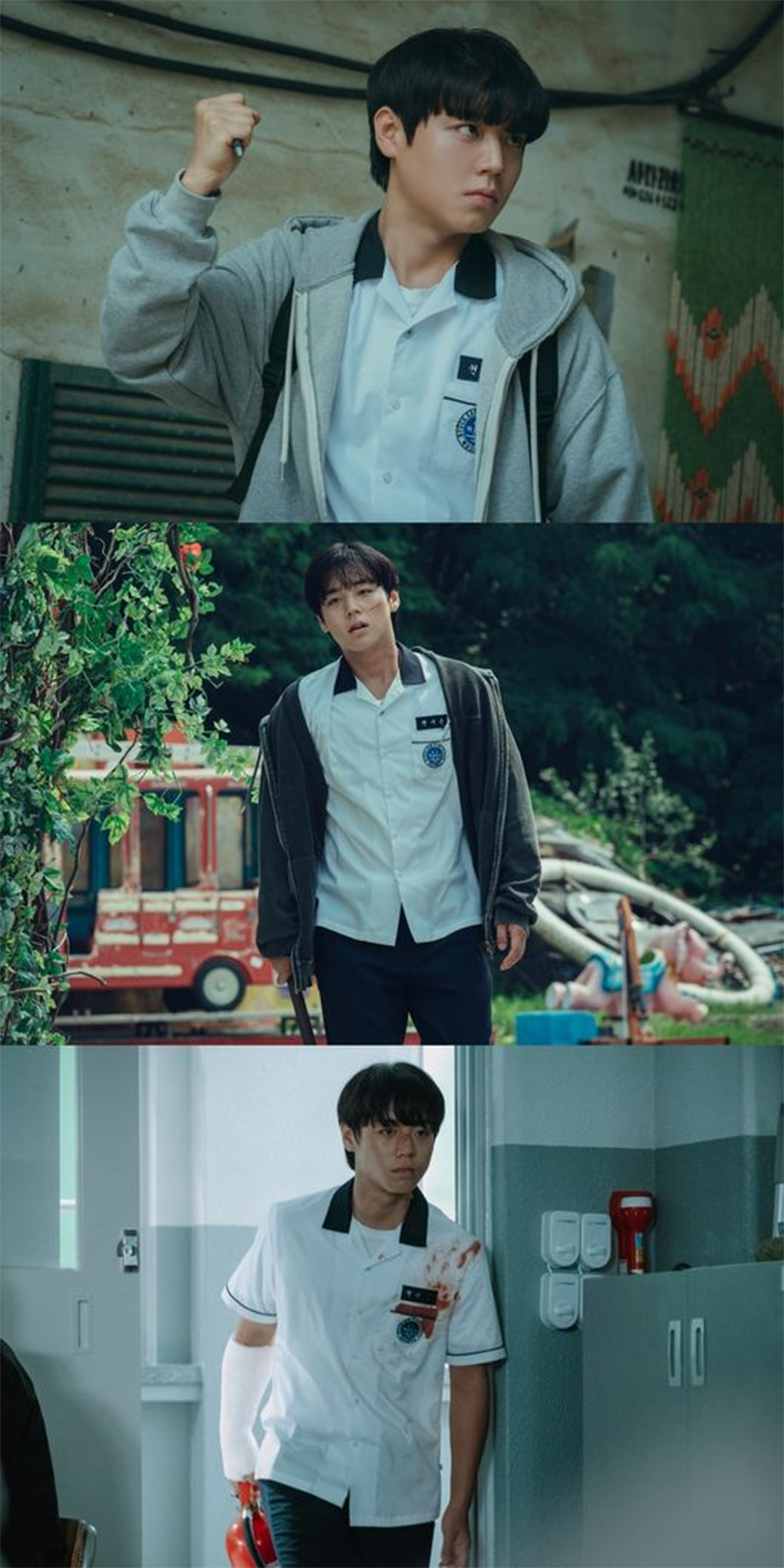 Yeon Si Eun's fighting style can also be seen in the second preview video and still cuts from the drama. Si Eun is able to assess his surroundings and check any objects that he can use around him. In the photos, Yeon Si Eun is often seen with an object in his hand.
One of the most anticipated points of the drama is how Yeon Si Eun is able to remain calm and still maintain his top grades. Also, 'Weak Hero: Class 1' will cover the story behind how Yeon Si Eun became a voluntary outcast and how he decided to begin fighting.
For this reason, Park Ji Hoon took action school classes for the first time ever so that he could portray the distinct fighting method of Yeon Si Eun. Park Ji Hoon shared that he prepared a lot for the role and explained, "I attended action school a few months before filming and I learned a lot of martial arts with the martial arts director and the martial arts team seniors. Not only did I practice martial arts but I also practiced keeping in mind the collaboration I had to do with other actors."
Park Ji Hoon added, "I tried to be as natural as possible and not be so tense. I think the key to action acting is to practice as much as you can." Park Ji Hoon raised anticipation for the drama by explaining that the action seen in the drama will not be like the school action seen before but will be something new.


According to Wavve, "Park Ji Hoon turns on the switch becoming 'Yeon Si Eun.' He changes gradually to survive in school and to fight against school violence. Thanks to his perfect transformation, many staff in the filming set have already been impressed. We hope that many viewers look forward to seeing his action."