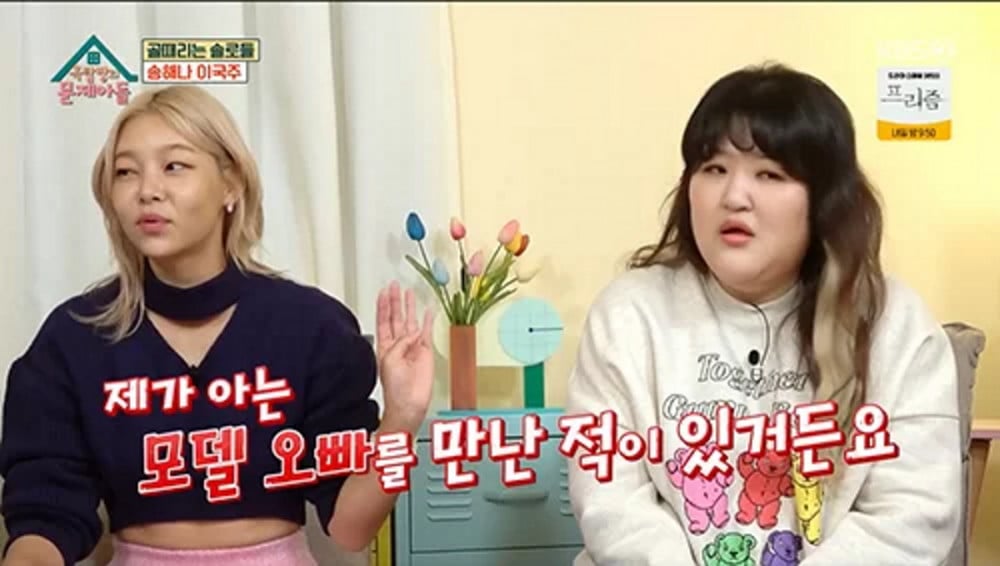 Model Song Hae Na had an interesting detail to share about her friend Lee Guk Joo's dating life.

On the November 30th episode of 'Troublemakers on the Rooftop', the model and comedian were asked how they became close friends. Song Hae Na expressed, "I was a guest for 2 years on a radio show Lee Guk Joo used to do. That's why we're close."

When asked what they tend to talk about, the model responded, "We talk about guys a lot." Lee Guk Joo added, "When she's dating, I'm dating. We're both single right now." As for whether their ideal type overlaps, Song Hae Na revealed details about Lee Guk Joo's dating life, saying, "Lee Guk Joo unni dated a model before."

Lee Guk Joo also shared, "I usually go on dates at home or camping sites. I think people think that I won't be able to date. I think they might be surprised because it's unexpected."